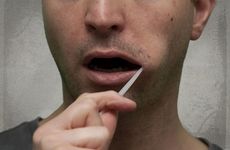 NEW YORK (360Dx) – Researchers at Johns Hopkins University have developed a saliva-based test for hepatitis E virus that they said comes close to matching the performance of a blood test.
They added their test could offer an easier and less expensive alternative to gathering data for studying and eventually treating the disease.
The researchers developed a proof-of-concept saliva test using Luminex fluorescent beads and its Magpix multiplex platform for detecting HEV antibodies and published their findings in the July edition of the Journal of Immunological Methods.
Encouraged by the results of the study, they founded Salimetrics with a view to making a saliva-based ELISA available as a clinical diagnostic for HEV. That could take three years or more to develop and prepare for regulatory clearance, one of the test's developers, Christopher Heaney, an associate professor in the Bloomberg School's department of environmental health and engineering, said in an interview.
However, the test can be used now as a research assay, he said, by any group interested in evaluating the complex epidemiology of HEV.
Longer term, possibly five years in the future, the team hopes to make available a point-of-care HEV diagnostic test.
The first product would probably "be an ELISA test kit that you can run in any lab that has an ELISA-plate reader," Heaney said. "The point-of-care device would be a self-contained kit that you can run in any field setting, and for which you wouldn't need heavy lab capacity to get an answer."
In the Johns Hopkins test, antigens attached to fluorescent beads circulate more easily through saliva than antigens in standard ELISAs, the researchers said. As a result, the beads and antigens are able to encounter more antibodies to the infection if they are present.
The bead-based Magpix platform also enables testing of several different antigen targets within the same saliva sample, and is designed to separate out background signals that would interfere with test results.
Heaney noted that eventually, because the assay runs on a multiplex platform, they could build assays that differentiate among multiple different infections, including distinguishing HEV from HBV or HCV within one saliva sample, or that could alternatively distinguish among different water-borne pathogens, including those that cause HEV.
To determine how their test for hepatitis E compares to the more commonly used blood test, the Johns Hopkins researchers worked with colleagues at a clinical diagnostics center in Dhaka, Bangladesh, where patients are often referred for testing for hepatitis E and other diseases. They recruited 141 patients who provided both blood and saliva samples: 76 were referred to the center because of symptoms of acute viral hepatitis, and 65 were referred for reasons unrelated to acute viral hepatitis.
They used an ELISA produced by Bejing Wantai Pharmaceuticals as a gold standard comparison test. The blood-based ELISA test showed that 50 patients from the symptomatic group had evidence of a past HEV infection, and 17 had evidence of a recent HEV infection. It also showed that 28 from the group with no hepatitis E symptoms had past HEV infection and two showed evidence of recent HEV infection. The saliva test closely matched these results, the researchers said, although there were two discrepant results for past infection and four for recent infection.
The researchers reported that the saliva test also performed well in terms of sensitivity and specificity. For past infection, sensitivity and specificity for the saliva test was 98.7 percent and 98.4 percent, respectively, and for recent infection, sensitivity and specificity was 89.5 percent and 98.3 percent, respectively.
Hepatitis E is less known than hepatitis B and C but infects about 20 million people worldwide each year. More than 56,000 die from the infection in that timeframe, according to the Johns Hopkins Bloomberg School of Public Health.
Periodic outbreaks of hepatitis E can cause an acute or chronic inflammation of liver tissue, which have occurred in multiple regions of the world, including India, Pakistan, Nepal, Bangladesh, Southeast Asia, and parts of Africa, Heaney said.
Outbreaks of HEV also occur in conflict and refugee zones where poor sanitation and water quality problems can infect hundreds of thousands of people at a time through a fecal-oral route, he added. Epidemics of hepatitis E tend to emerge where seasonal floods contaminate drinking water.
Symptoms are so mild for some patients who contract the virus that they're unaware they are infected and shedding the virus in their stool, Heaney said, adding that this makes it difficult to identify the sources of outbreaks and prevent them. At the same time, being able to quickly identify and track outbreaks is critical to reducing HEV infection rates.
"The saliva-based test could provide a way to quickly identify hepatitis E infection in order to intervene and prevent, and it could also enable the investigation of high-risk regions and populations," Heaney said.
He said that the researchers realized that they could potentially broaden the population of people they test by using saliva samples instead of the samples used in existing tests — ELISAs test for antibodies to HEV in blood serum and real-time PCR tests for HEV RNA in blood serum or stool.
Heaney noted that importantly from a patient's perspective, a test that quickly identifies infection in a broader swath of the population could "have substantial yields in terms of research to test the success of preventative interventions."
Testing based on blood and stool samples "tend to be acceptable" in clinical settings because they inform diagnoses and decisions that affect a patient's treatment, the researchers said. However, tests conducted when patients are seeking care in clinical settings can present a challenge to "filling knowledge gaps in the complex epidemiology and natural history of hepatitis E, including past exposure and asymptomatic infection," the researchers said.
HEV causes outbreaks of jaundice associated with maternal mortality, according to researchers in Bangladesh who investigated the etiology and risk factors for jaundice and death and published the results of their study in the journal Clinical Infectious Disease. They wrote that verbal autopsy studies from Bangladesh have shown that about 19 to 25 percent of maternal and 7 to 13 percent of neonatal deaths are associated with acute onset of jaundice during pregnancy. They added that estimates of the maternal and neonatal mortality burden from HEV are urgently needed.
A saliva-based test could be especially useful to clinicians testing pregnant women for HEV, Heaney said. Although the overall mortality rate for people contracting the infection is about 1 to 3 percent, mortality rates in pregnant women are in the range of 10 to 40 percent after they become infected. "HEV infection during pregnancy frequently leads to miscarriage, preterm delivery, and poor neonatal survival, stillbirth, and neonatal death," the researchers wrote.
Blood and stool samples can be difficult to collect from patients in the field, and evaluating them requires resources that are often limited in low- to middle-income countries, Heaney said. There are many additional requirements for collecting blood samples, for instance, than for collecting saliva samples, including training personnel to conduct proper collections, protecting samples from heat, and properly disposing of needles.
Oral fluid collection, by contrast, may help drive adoption mainly because of its ease of application. No clinically trained personnel are needed to take samples. Indeed, patients can collect their own samples and return them to a clinic by mail, the researchers said.
The Johns Hopkins group in the long term is taking aim at developing an inexpensive point-of-care test that uses a lateral flow immunoassay coupled to a portable camera, or smart phone, that reads the results and is suitable for use in low-resource countries that don't have access to a diagnostic laboratory. 
The point-of-care test could be "a lateral flow assay that builds off the ELISA or a microfluidic test that uses microsphere beads," Heaney said.