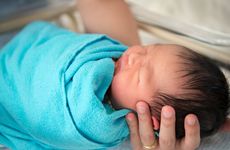 NEW YORK (GenomeWeb) – Illumina and the Children's Hospital of Fudan University in China plan to launch a study of whole-genome sequencing in the hospital's neonatal intensive care unit to determine whether it can be used as a diagnostic for critically ill infants, Illumina said this week.
According to Illumina, the researchers plan to enroll 200 patients and compare the diagnostic rate of rapid WGS with genetic diagnostic methods such as microarray analysis and gene panel sequencing.
The researchers will also compare the time it takes to reach a diagnosis, impact on the patient's prognosis, and turnaround time.
Illumina will provide the sequencing reagents and the Children's Hospital of Fudan University will conduct the testing and data analysis and also be responsible for reporting results and providing genetic consultations with family members.
The hospital is also a sponsor of the Newborn Genome Project, which is creating a genome database for newborns in China in order to develop better methods for detecting genetic diseases in newborns and to establish standards for neonatal genetic diseases.