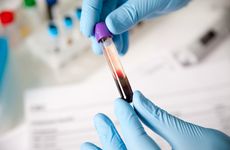 NEW YORK – A sequencing-based blood test can pick up infections among pediatric cancer patients three days before they become ill, a new pilot cohort study has found. 
Infections are common, yet life-threatening complications that affect immuno-compromised cancer patients. In a pilot study, researchers at St. Jude Children's Research Hospital evaluated the sensitivity and specificity of microbial cell-free DNA sequencing from the infectious disease diagnostics firm Karius for detecting bloodstream infections prior to their onset. Currently, patients are prophylactically treated with a broad-spectrum antibiotic to prevent infection and are switched to more specific antimicrobials when they exhibit symptoms of infection.
 Karius, which spun out of Stanford University in 2014, has been working toward using circulating microbial DNA in the blood to diagnose infections. Earlier this year, researchers from the firm published SEP-SEQ trial data that showed their test had a high sensitivity for uncovering the likely pathogen in a set of 2,000 clinical samples.
In this new study, researchers from St. Jude analyzed blood samples from pediatric cancer patients before and after they developed infections. As they reported in JAMA Oncology today, the researchers found that this microbial cell-free DNA sequencing approach could often detect pathogens in the blood days before the onset of infection and that the approach had high sensitivity and specificity.
"Parents of children with cancer often wish that they had a crystal ball to know what's coming next; this might just be that," co-author Josh Wolf from St. Jude's said in a statement.
The researchers enrolled 47 patients who were a median 10 years old with relapsed or refractory leukemia into their study. Twelve patients experienced 19 bloodstream infections, and the researchers had pre-symptomatic blood samples for 16 of those episodes.
Plasma microbial cell-free DNA sequencing, conducted at Karius' CAP/CLIA lab in Redwood City, California, uncovered the infecting pathogen in 12 of the 16 episodes for a predictive sensitivity of 75 percent, and in 12 of the 15 bacterial infection episodes for a predictive sensitivity of 80 percent. Diagnostic sensitivity, meanwhile, was 83 percent overall and 88 percent for bacterial infections.
The researchers also tested 33 negative control samples. No bacterial or fungal organisms were found in 27 of the samples, a specificity of 82 percent, and 30 of the 33 samples had no common bloodstream pathogen organism found, a specificity of 91 percent.
The researchers noted that this predictive sensitivity of 75 percent is higher than their pre-defined favorable value of 50 percent, so chosen as it reflects the efficacy of prophylactic antibacterial treatment. However, they noted that the 82 percent specificity they reported would make screening in this manner impractical due to the high false-positive rate. 
Additionally, they noted that the return of microbial cell-free DNA sequencing results within a timeframe that enables screening might not be possible at many centers currently.
Still, they argued that microbial cell-free DNA sequencing could eventually be used to guide preemptive therapy if used strategically and as technological advancements arise.
"The Karius Test is not currently a screening test; additional studies are needed to guide how this test can be used in the clinical workflow to help predict and prevent infections in patients with immunocompromising conditions," co-author Asim Ahmed, the senior medical director at Karius, said in a statement.