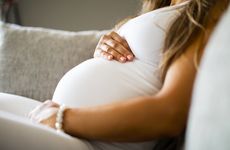 NEW YORK – A diagnostics startup in India called Inito has opened a US site to sell its novel female fertility monitoring tests directly to consumers.
Founded in 2015, the firm currently markets fertility-related immunoassays along with a novel reader device, and it plans to expand its menu into other personal health domains in the future. It joins a number of other over-the-counter fertility diagnostics makers who are adding hormone targets to expand their ability to predict fertile days as well as for confirmation of ovulation.
Typically, a surge in luteinizing hormone anticipates ovulation. This LH surge is preceded by a spike in estrogen levels, while ovulation itself is followed by an increase in progesterone levels.
Many at-home fertility monitoring tests are simple, disposable, lateral flow immunoassays that only detect the LH surge, usually by measuring morning urine samples over about five days at a certain point in a menstrual cycle.
But a few startups in the over-the-counter fertility testing space have recently begun offering app-based tests and reader instruments that consumers can keep at home. Other have also added estrogen-related assays, which can increase the accurate prediction of days of high fertility from two days to four days.
Inito is among a handful of companies that have now also added a target for progesterone to their test kits. The Palo Alto, California-based firm has developed multiplex immunoassay strips that can detect luteinizing hormone, estrogen, and progesterone, while also using calibrated strips and cloud-based processing to enable quantification.
"All of this in the same test strip is novel," Varun Av, Inito's chief technology officer, said in an interview, adding that a commercially available quantitative progesterone assay is also novel in the at-home fertility testing space.
With backgrounds in optics and electromechanics, Av and Aayush Rai, Inito's cofounder, met while working as research engineers at Siemens. They observed that there was an opportunity in the home health space, and in India in particular, there was also a significant opportunity in at-home fertility testing, Av said. The firm launched its test system there in 2018.
Inito claims high sensitivity for its tests, which Av said is in part due to the firm's proprietary camera reader.
"We have developed a flat lens that allows us to capture high resolution images over a large field of view from short distances," Av said.
The lens is contained within a reader that clips over a smartphone camera and "provides a pristine environment for the test strip," Av said. Inside the reader are illumination modules, and the device is in turn coupled to an app that finds marks on the test strip, to make sure it is positioned correctly and calibrated.
Some aspects of the test strip readout are processed within the camera, Av said, and then once an image with sufficient linearity and dynamic range is captured, the image is sent to the cloud for further processing to obtain quantitative hormone values.
The quantitative results are not reported to the customer as a number value, but rather graphed as a trend evolving over several days of testing.
The reader device improves sensitivity over tests that users have to read by eye, but Av noted that the lateral flow ecosystem has actually evolved in recent years, such that many assay vendors can now provide more sensitive assays than they could in the past. Inito uses some external manufacturing for its tests but has also developed assays in house.
Inito currently sells its assay reader directly to consumers online for $149. The reader comes in a protective box with a one-month supply of 15 test strips, with additional sets of 15 strips costing $49.
To take the test, one end of the strip is dipped in the urine sample. This part is then capped, with the opposite end going into the reader that slides on the smartphone. No urine should come in contact with a user's phone.
The tests have been sold in India and the US using online direct-to-consumer sales. "We've had customers run about 300,000 tests already at home," Av said, adding that there have been no concerns about phone contamination.
Av said Inito is considering looking into partnerships with other diagnostics developers and distributors in the future, but currently online sales are allowing the firm to stay nimble.
"We can get to our users faster and we don't have anyone in the middle," Av said. The pandemic seems to have only increased consumer comfort with online diagnostics purchases, he added.
The test system is a Class I device, Av said, and Inito markets it in the US under a mutual recognition agreement with the US Food and Drug Administration, which in essence recognizes the firm's clinical trial data in India.
The firm launched its test in the US earlier this year and has opened a physical site in Palo Alto utilizing a network of partners for marketing and other rollout needs. Av said the firm is taking a measured approach to sales in the US but plans to scale up in the next few months.
More targets, more startups
Basic over-the-counter, at-home fertility tests are typically colorimetric lateral flow immunoassays with visual or digital readout, sometimes involving an app or uploading a photo of a test strip for detection.
Swiss Precision Diagnostics — a joint venture formed between Procter & Gamble and Alere, now owned by Abbott, in 2007 — makes a number of different test systems under its Clearblue brand, for example, two of which can run assays to detect both LH and estrogen.
Specifically, Clearblue has an LH/estrogen test on a digital reader stick that costs $21 and comes with enough tests for one month of monitoring. The Clearblue Fertility Monitor with Touchscreen at-home monitoring instrument, on the other hand, retails for $118 with test strips to detect LH and estrogen sold separately for approximately $1.16 per test. The instrument stores data for up to six cycles.
According to Av, while LH and estrogen tests can suggest that ovulation is imminent, they can't be used to demonstrate that ovulation actually occurred. So, Inito and other firms have begun marketing so-called ovulation confirmation tests as well, adding a target for progesterone, or a metabolite of progesterone called pregnanediol glucuronide, or PdG.
Kimberly Langdon, a retired obstetrician and gynecologist and a consultant for Inito said in an email that LH-only tests use threshold levels that may not apply to all women because there is a wide range of normal levels. And the metabolism of LH varies by individual, such that women with hormone disorders like polycystic ovary syndrome have LH values that don't necessarily fall within the norm.
The Inito test "measures the actual levels of hormones, which is more objective and precise," Langdon said. It also uses an app that tracks each cycle and hormone levels to look for trends and allows users to show the data with their doctors. "Inito personalizes the process and makes false positives unlikely because the actual hormone levels are measured," Langdon said.
Pleasanton, California-based Mira is another startup that sells a reader instrument and an app-based LH/estrogen monitoring system that is quantitative, and also has AI-powered cycle analysis.
The firm's Mira Plus instrument retails for $199 and the company notes on its website that a progesterone test is coming soon, along with tests for other hormones like human chorionic gonadotropin, or hCG, and follicle stimulating hormone, or FSH.
Mira also highlights that it's at-home diagnostics instrument technology can be adapted for other health testing, such as infectious disease detection, thyroid hormone testing, and general wellness monitoring.
And Boulder, Colorado-based test maker MFB Fertility markets LH and PdG tests under the brand name Proov.
The firm was granted 510(k) clearance for its progesterone test last year and recently obtained a patent for a method of using PdG to assess ovulation during the days after it has occurred, sometimes called the implantation window.
Aimee Eyvazzadeh, a medical adviser at Proov, noted in an email that the PdG test can be used to determine the quality of ovulation. "High PdG levels during implantation lead to five times more live births, so confirming prolonged progesterone production with Proov's patented method will help understand ovulatory dysfunction that is causing many women infertility or recurrent miscarriage," Eyvazzadeh said.
A study published in the journal Fertility and Sterility was the first to demonstrate that PdG can be used to monitor early pregnancy, and Proov has recently shown 100 percent specificity at confirming ovulation in a small preliminary evaluation.
The Proov tests are lateral flow immunoassays that are visually read and do not use a reader device. A one-month supply of LH and PdG tests to predict and confirm ovulation retails at $39.99 on Proov's website.
Firms like Everlywell Health and LetsGetChecked also sell progesterone tests. These are at-home blood sample collection kits that can be used to determine hormone levels, but because they must be mailed to a lab, they usually take many days to return results via an app. These tests are therefore typically used to gauge whether cycles are in normal ranges, not to predict a fertile window in a given cycle.
For Inito, the plan now is to cultivate its sales in India and the US while also expanding its menu.
The firm is adding an FSH hormone target to its tests, as high FSH indicates a woman may have a diminished ovarian reserve. It will also add a very sensitive hCG test to detect early pregnancy with accuracy on par with a blood-based lab test, Av said.
Outside the fertility market, the firm will initially target low-complexity tests, like assays for testosterone, vitamin D, and thyroid stimulating hormone.
Av noted that the Inito reader is not limited to lateral flow assays but can also measure vertical flow and urine dipstick assays, and can be adapted to any optical readout including both visual and fluorescent. "We can also multiplex colorimetric and fluorescence assays in the same test, if we need to," Av said, adding that the test development choices depend on the application, required performance, and price point that the market will accept.
Av said Inito expects to have a competitive edge by soon offering four hormone assays on its integrated system that provides users extensive feedback over many days. In addition, quantitative measurements better capture the complexity of hormonal cycle patterns within and between users, he said.
Compared to other startups with apps and at-home readers, Av said Inito also stands out because it has had more than 300,000 users and has used that data to refine its prediction accuracy as well as its communications with users.
The market size for fertility tests is substantial, however, with 1 in 6 women estimated to have issues conceiving, so with changing norms around home-use diagnostic testing it seems likely that there will be enough opportunity for all.