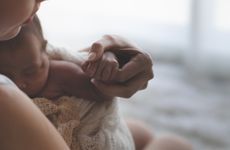 NEW YORK — There is currently no molecular test on the market for hypoxic ischemic encephalopathy in newborns and InfanDx aims to change that. The Cologne, Germany-based company this week raised €4 million ($4.7 million) in a Series A financing round and plans to use the funds for developing its first test for HIE, according to CEO Achim Plum.
"The money will flow into doing assay development and getting the first prototype assays up and running," said Plum, who took the helm of the firm in January. Plum has a storied past in the in vitro diagnostics industry, with stints at Epigenomics, Siemens, and Curetis, where he served as CEO.
When he started as CEO, InfanDx was still more or less a virtual outfit with a handful of employees, he said, though with two cohort studies in progress to identify biomarkers linked to HIE, a type of newborn brain damage caused by oxygen deprivation and limited blood flow. The company's aim has been to develop a rapid metabolomic test that can be used to identify babies with HIE, so that physicians can intervene immediately and attempt to reverse any damage incurred.
The company grew from five to nine employees in recent months, and that number may double by year end. Plum's appointment was, in his words, part of the natural development of the company as it works toward commercialization. He was impressed with its work to date, describing this early focus on the clinical development of biomarkers as a "key asset of the company," especially as the ongoing cohort studies involve additional data gathered when the babies are 2 years old.
"After two years we reassess the development stages of these kids to understand if they were really compromised through oxygen deprivation at birth, and whether it has long-term consequences," said Plum. "That is quite unique, as most diagnostics companies don't go down that path with longitudinal data collection over years," he said.
He noted that this cache of data will allow the company to identify the biomarkers and validate them in the setting where they will be used. He contrasted InfanDx's approach to what he called "freezer studies," where panels are developed and validated from stored biorepository samples.
The data is generated using liquid chromatography-mass spectrometry, and InfanDx foresees making its panel available first as a LC-MS-based laboratory-developed test via early adopters at academic medical centers in Europe and the US sometime next year. "This is not so much for commercial purposes, but to educate the market early on," said Plum.
InfanDx will likely target a Series B financing round in the second half of 2022 to support this effort, he added.
The company will then seek to transition its marker panel — which should include a handful of metabolites selected from its LC-MS screening process — to a clinical chemistry assay on a yet-to-be-disclosed platform, with a CE-IVD marking under the new European In Vitro Diagnostic Regulation anticipated in late 2023. InfanDx is also planning a third incarnation of its test, to be made available as a point-of-care assay, with a CE-IVD mark by late 2024. Plum said that InfanDx is comfortable with the incoming IVDR given the clinical data it has amassed.
Plum also said InfanDx will begin talks with the US Food and Drug Administration early next year. Given the European timelines for the test, InfanDx currently estimates it could have a clinical assay on the US market by the middle of the decade.
"Our expectation is that the FDA will want a US study, so we are looking at a 2025 timeframe," Plum said.
But before the company gets that far, it needs to settle on its biomarker panel. InfanDx is still gathering data from Asphyxia Associated Metabolite Biomarker Investigation, a multicenter prospective study of 144 patients involving four Turkish partners, as well as a validation study called Biomarkers And Neurological Outcome in Neonates 2 involving 500 patients from more than a dozen partner centers in Germany and Turkey.
Plum noted that HIE is "even more of a problem medically in Turkey" and noted there is a "good network of PIs" there.
The output of the work will include not only the validated biomarker panel but also associated clinical information obtained at birth, which will be rolled into the firm's envisioned InfanDx HypoxE Test. The test will also rely on a cloud-based clinical decision support system, which is in development. As noted, the first generation of the test will be deployed on LC-MS systems, but later moved to a clinical chemistry assay as well as a POC device.
InfanDx plans to partner with a firm that has a smaller, lower-throughput, lab-based system for its clinical chemistry assay. While he named no potential partners, he said the firm wishes to build assays that are compatible with "workhorse technology" in diagnostics labs, specifically satellite labs in hospitals, where samples can be run quickly as part of a workup on a newborn.
"Many tests are outsourced, but that doesn't work for us because we need the results within six hours of birth," said Plum. "We need a fast turnaround time and it has to be on an instrument that is close to a patient."
The reason for this is that induced hypothermia is currently the standard of care for babies that experience oxygen deprivation, with the underlying idea that by cooling a newborn by several degrees in an intensive care unit, one can slow the metabolism of the baby down long enough for its brain to recover. "We need to have a test that can be done at birth or shortly after," said Plum. "That way we can get a clear indication if there is HIE and if so, how severe it is and what's the prognosis."
A point-of-care assay is another way to get the test even closer to the patient. For this route, InfanDx would like to partner with a vendor that can supply a platform that is easy to use for any nurse or midwife and can provide a result in about 20 minutes.
In both the clinical chemistry assay, as well as POC format, InfanDx's ideal scenario would be to partner with a company that will allow InfanDx to control its first steps into the market. InfanDx would also remain the owner of the product, as well as seek regulatory clearances for its test.
"I want to prime the market, I want to show that this product really resonates with the market," said Plum. "Then we can think about licensing it to the big guys in diagnostics and doing a licensing deal to put it on their platforms," he said. Moving its test to any platform, he underscored, would require a development step in order to customize reagents. But any combination is indeed possible.
"Our business model is not only to make money on the reagents but also the interpretation," said Plum. "We are totally agnostic to the platform that measures the biomarkers."
'A unique approach'
Peter Bartmann, a professor of neonatology at the University of Bonn, and a partner on the ongoing cohort studies, said that he welcomed the work InfanDx is doing as there is a current lack of diagnostics for HIE.
"Hypoxia is really one of the major problems that we still have in neonatology, because there is so little that can be done in terms of diagnostics and therapy, so when I found out about this project, I became fascinated that there was a new attempt to have a better tool than the clinical tools that are available," Bartmann said.
Conventional approaches for gauging oxygen deprivation include the Apgar score, a method to summarize the health of a newborn that has been in use since the 1950s. It consists of a scoring system based on several parameters. As a biochemist, Bartmann said that he was familiar with the idea that chemical pathways could be a basis for diagnosis of HIE. "I am sure this is possible," said Bartmann, who is helping the firm reach out to potential early adopters.
He noted that in addition to induced hypothermia, there are some medications in development for HIE. Having a test that could provide an indication of when to use medication or hypothermic treatment would "be of great help," Bartmann said. "It's a worldwide problem, every newborn baby faces the threat of hypoxia during the delivery process," he added. This can result in cerebral paralysis, lower IQ, and motility problems if not caught and treated, he noted.
There are some other academic groups at work on such panels, but no commercial entities targeting the market, he added. "This is a really unique approach," Bartmann said of InfanDx's efforts. "There is this idea in the scientific community that analysis of the metabolome might help in many situations," he said.
Plum acknowledged that some academic groups are working on developing biomarkers for HIE but said that these were not necessarily competitors but could be future partners. The company has worked with academic groups before. Last year, InfanDx received a grant for more than €1 million to develop a companion diagnostic with University Hospital Essen, Clinic for Pediatrics I, and Furtwangen University. The aim of the study is to determine whether or not newborns with suspected HIE will benefit from neuroprotective hypothermia treatment.
Plum said that InfanDx's advantage remains its large, well-characterized cohorts. "I haven't seen any industry competition, but there is academic interest, and I am always open to collaborate," Plum said of the market. "But your biomarkers are only as good as your cohorts," he added.