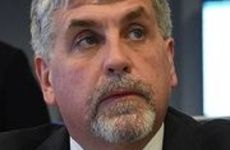 NEW YORK (GenomeWeb) – The American Clinical Laboratory Association legally challenged the implementation of a market-based pricing framework for lab tests after years of trying to work with the US Department of Health and Human Services and the Centers for Medicare & Medicaid Services to address its members' concerns, legal documents show.
Before suing the HHS Acting Secretary Eric Hargan this week over the implementation of the Protecting Access to Medicare Act, ACLA repeatedly met with senior government officials to make the case that in implementing the new lab test pricing law, HHS and CMS should allow all sectors of the lab industry, particularly hospital labs, to report private payor rates so that Medicare payment truly reflects the market. 
"Having engaged with officials and executive-level staff at HHS, CMS, and other federal agencies several dozen times in the past 3.5 years, I believe ACLA and its membership have exhausted all potential avenues for further dialogue," ACLA President Julie Khani wrote in a declaration in support of the complaint. "CMS has made clear that it will not revisit its final rule and that it intends to move forward with a definition of 'applicable laboratory' that does not comply with PAMA."
The lab group is now asking the US federal district court in Washington, DC, to stop HHS from implementing PAMA and halt newly issued lab test prices from going into effect in January until the agency aligns its interpretation of "applicable laboratory" with statutory language and congressional intent.
HHS and CMS didn't provide a statement for this article. CMS policy is to not comment on pending litigation. However, it's reasonable to expect that the agency will vigorously defend its interpretation of applicable laboratory in the final PAMA rule.
"Typically, the agency will respond that it has wide discretion in applying statutory standards, and that it went through a systematic process of determining how best to define 'applicable laboratory' taking into consideration and fully listening to all comments," said Gordon Schatz, a reimbursement strategies consultant to the medical device and the drug industry and life sciences policy expert in Washington, DC.
ACLA asserts in its complaint that CMS has failed to adequately address industry concerns during the notice-and-comment rulemaking process, during which it received some 1,300 comments.
What did Congress intend?
Congress enacted PAMA in 2014 to create a new Medicare payment system for lab tests where pricing would be pegged to the weighted median of private payor rates. To establish these new rates, the law instructed the HHS Secretary to collect information from applicable laboratories on what private payors were paying for lab tests.
PAMA defines an applicable laboratory as one that received a majority of its Medicare revenues under the clinical lab fee schedule (CLFS) or the physician fee schedule (PFS). Additionally, the law gives the HHS Secretary authority to establish low volume or expenditure thresholds that the agency could use to exempt certain labs from reporting pricing.
In issuing its final rule for implementing PAMA, CMS stipulated that applicable labs had to be certified under the Clinical Laboratory Improvement Amendments; bill Medicare using its own National Provider Identification (NPI) number; receive more than 50 percent of its Medicare revenues under the CLFS or PFS; and receive at least $12,500 in Medicare revenues under the CLFS during the data reporting period. 
Fewer than 2,000 labs met the agency's criteria for reporting private payor rates, even though, as ACLA pointed out, around 262,000 firms received Medicare payment for lab services in 2015. Based on the reported data, CMS issued 2018 pricing that reduced payments by $670, nearly double what CMS had estimated earlier. 
ACLA argues that 2018 rate cuts are deeper than expected because CMS interpreted PAMA's applicable laboratory definition in a way that allowed it to cherry pick labs that receive lower payments from commercial insurers, and leave out sectors, such as hospital outreach labs, which receive higher payment. "By excluding virtually all hospital laboratories from the statutory reporting requirements and by relying instead on non-representative data from the nation's two largest independent laboratories, the Secretary has ensured that Medicare rates will not be consistent with market-based rates and will be much lower than Congress intended," ACLA said in its complaint.
The lab industry group cited analysis by Braid-Forbes Health Research, which suggests that less than 3 percent of 78,000 labs serving Medicare patients qualified as applicable labs. Most of the data (90 percent) that CMS based 2018 rates on came from large reference labs, Quest Diagnostics and the Laboratory Corporation of America, and other independent labs.
Additionally, 8 percent of physician-office labs and 1 percent of hospital labs reported data. Among hospital labs, only 21 entities with NPIs reported private payor rates, even though, according to Braid-Forbes, more than 3,000 met the $12,500 minimum CLFS payment threshold.
In its complaint, ACLA asserts that HHS' interpretation of the applicable lab definition falls outside of the agency's statutory authority and goes against congressional intent. "The Secretary's final rule fatally undermines one of PAMA's purposes, which is to require a broad spectrum of Medicare-participating laboratories to report market information to the Secretary," ACLA stated. "Instead … the Secretary has carved out large categories of laboratories — ultimately resulting in the exclusion of some 99.3 percent of the laboratory market — from the statutory reporting requirements."
In considering ACLA's argument that CMS' definition of applicable labs is inconsistent with statutory authority, a judge will consider a myriad of factors, the "plain meaning" of the statute, the context of the "surrounding" statutory provisions, and Congressional intent, Schatz explained.
The judge may look at what Congress has been doing historically with regard to payment for lab tests. For example, Congress tried to control costs in this space through competitive bidding pilot programs that legislators authorized years ago, Schatz recalled. Although ACLA has been a strong advocate for the lab industry's policy interests and effectively brings up the issue of statutory intent in its complaint, he reflected that PAMA could also be viewed as another chapter in Congress' attempt to bring down costs for lab tests like so many other medical services.
Additionally, a judge considering the 'plain meaning' of the relevant section in PAMA could find that the final regulatory language is within the agency's broad statutory authority. "Courts tend to defer to a federal agency when the agency is interpreting and applying a broad statute in a very technical area that is the responsibility of the agency to administer," Schatz said.
PAMA states that the Secretary "may establish a low volume or low expenditure threshold for excluding a laboratory from the definition of applicable laboratory, as the Secretary determines appropriate." Schatz noted the word "may" and the phrase "as the Secretary determines appropriate," could help support the argument that Congress gave CMS broad authority to exclude certain labs from the applicable lab definition.
Moreover, in releasing final 2018 pricing, the government payor maintained that its methodology reflects the market. According to CMS, it used reported information on 96 percent of medical utilization test codes on the CLFS, accounting for more than 96 percent of spending within the fee schedule.  
The agency further estimated test payment will decrease by 21.9 percent in 2018, compared to the national limitation amount it paid for lab tests during 2017. CMS then performed simulations in an effort to demonstrate that allowing more labs to report data wouldn't have made much difference. For example, including data from more hospital and physician labs would have decreased payments by around 20.8 percent and 20.4 percent, respectively.
Key identifiers
In implementing PAMA, CMS decided to flag applicable labs using the national provider identifier (NPI), a number the agency issues to healthcare providers for use in health plans transactions. This means that a CLIA-certified lab with an NPI would be considered an applicable lab if at least 50 percent of its Medicare revenues are from CLFS and PFS and its CLFS revenue is at least $12,500 during the period of data collection.
But NPIs are usually linked to the hospital and not its hospital outreach lab. "Since a hospital's overall revenue typically exceeds the revenues of the laboratory itself, the PAMA final rule excluded virtually all hospitals from the data reporting requirements," Khani said. For this reason, ACLA believes it's inappropriate for CMS to use NPIs to determine which labs can partake in the rate-setting process.
Instead of NPIs, ACLA encouraged CMS to distinguish reporting entities via their CLIA certification numbers, since only labs that meet these national lab standards can bill Medicare. ACLA's recommendation to use CLIA identifiers "certainly would capture a more comprehensive and representative sample of market data," Schatz said. "CMS, I believe, was looking for a database that would reduce payments and would represent a data set easier to manage."
CMS pays for lab services when patients are admitted to the hospital, for those receiving medical services without being registered into the hospital, and for patients who are neither hospital inpatients or outpatients, but whose doctors order lab testing. In the first two inpatient and outpatient scenarios, CMS bundles payments for most lab services.
Hospital outreach labs competed with independent labs to provide testing services to patients in the third scenario who aren't hospital inpatients or outpatients. "CMS itself has recognized that hospital laboratories are acting as independent laboratories when providing outreach services," Khani said. "Since hospital laboratories are reimbursed by the CLFS when providing outreach services, they should be part of data reporting."
However, CMS had the challenge of figuring out which lab tests should be included in bundled payments to the hospital and which should be priced under PAMA. CMS may have determined that NPIs were the simplest way to make this differentiation within its own records, Medicare expert Bruce Quinn wrote in his blog. However, because most hospital outreach labs don't have their own NPIs, this strategy ended up excluding most of the sector. 
Market impact
In support of ACLA's lawsuit, several of its members attested that if payment rates are allowed to go into effect in January as planned based on HHS' present interpretation of the applicable lab definition, it would hurt their businesses and impede their ability to provide critical tests to patients.
John Kolozsvary, CEO of Joint Venture Hospital Laboratories, told the court that the HHS Secretary's failure to include hospital outreach labs in the pricing process "will have an irrevocable adverse impact on the outreach laboratory market in Michigan." The lab network is jointly owned by various Michigan healthcare systems, and provides services to 5.4 million patients. A lot of Michigan residents in rural parts of the state rely solely on JVHL's hospital outreach labs because large independent labs don't operate in those parts.
Because hospital outreach labs are often the only option for Michigan residents for many miles, Kolozsvary attested that these labs have to provide 24-hour services, and as a result, incur higher costs compared to independent labs. At the same time, hospital outreach labs don't have the patient volume that independent labs have in urban locales. Based on these factors, private payors usually pay more for testing provided by hospital outreach labs than by independent labs.
Dermot Shorten, VP of strategy, M&A, and ventures at Quest Diagnostics, one of the largest reference labs in the country, wrote in his declaration to the court that commercial insurers pay hospital labs 1.5 to 4 times higher for the same tests provided by independent labs. However, since only 21 hospital labs reported rates to CMS, the higher payment they receive aren't accounted for, which Kolozsvary believes will depress the weighted median of private payor rates to the point where Medicare payment will fall below the cost of providing testing. This in turn will force some JVHL members to stop providing lab services, which he said will hurt populations in rural settings, the elderly, and the economically disadvantaged.
Peter Gudaitis, president of Aculabs, a family-owned business that provides lab services to the elderly in nursing homes in New Jersey, told the court in his declaration that the four tests that represent the bulk of its volume are already some of the lowest-priced tests on CLFS. But because CMS didn't include most hospital labs in the rate-setting process, the payment for these tests will further decline by 30 percent over the next three years. "Starting in 2018, Aculabs will not receive Medicare-derived reimbursement sufficient to cover its costs," Gudaitis wrote.
If lower rates under PAMA force hospital outreach and other labs servicing specialized markets to scale back their offerings, large reference labs are unlikely to step in to fill the void, these ACLA members told the court.
"Because Quest typically serves patient populations within 70 miles of large metropolitan centers, it is unlikely to be able to significantly increase the services it provides in rural and semi-urban locations," Quest's Shorten wrote in his declaration. "These areas have higher service costs per unit due to lower patient volume and higher associate costs, such as logistics and phlebotomist costs."
Although Quest and LabCorp will not be as direly impacted by lower Medicare payment as smaller labs will be, they have an interest in supporting this lawsuit. "Even though these labs can survive at these rates, they do not want those rates to become the de facto national rates," observed Charles Mathews, VP at consulting firm Boston Healthcare Associates.
Perhaps anticipating a negative impact from PAMA, hospitals have been selling their outreach labs to Quest and LabCorp. Buying up hospital labs could be one way of protecting against further price erosion, Mathews said, "but if these labs are excluded from the data and they no longer offer a pricing advantage, then that mitigates the utility of that strategy."
The American Hospital Association is largely aligned with ACLA in its concerns over PAMA implementation. In an October letter to CMS, ACLA, AHA, and other stakeholders asked the agency to halt implementation of PAMA and ensure that it is collecting commercial payor data from all sectors of the laboratory testing market. 
In comments to CMS a month earlier, AHA had written to the agency expressing similar concerns over the exclusion of hospital outreach labs from reporting. However, in that letter, AHA noted that tests offered by only one lab "can be presumed to be accurate" since lack of market representation won't impact pricing. As such, AHA supported implementing PAMA-derived rates for these single-source, or branded, lab tests on Jan. 1, as planned. 
Single-source lab tests, also called multi-analyte algorithm based assays, such as Genomic Health's Oncotype DX, Veracyte's Afirma Gene Expression Classifier, and CareDx's AlloMap test, fared particularly well in PAMA-derived pricing. These labs, represented by the Coalition for 21st Century Medicine, want PAMA pricing go into effect in the new year. However, the group declined to comment on ACLA's lawsuit. 
ACLA, meanwhile, doesn't back piecemeal implementation of the 2018 CLFS rates under PAMA. "Although market exclusion issues do not impact tests offered by a single laboratory, ACLA believes PAMA should be implemented when the reimbursement rates for all tests are determined based on data reporting by the broad scope of the laboratory market," Khani said.
CMS may try to play these different lab industry sectors off each other, Mathews said, "but I think everyone is concerned at a macro level about [the drop in payment] inhibiting further investment in the space."