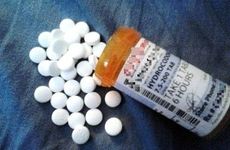 NEW YORK (360Dx) – The US Food and Drug Administration recently launched an innovation challenge through which it hopes to advance the development of promising technologies for in vitro diagnostics that help combat the opioid crisis.
As part of the innovation challenge, the agency will work closely with selected candidates to help them achieve accelerated approvals to market their technologies, the agency said. Ultimately, its objective is to identify technologies and solutions that target pain, addiction, and diversion.
To accelerate development, technology and product developers selected by the FDA will benefit from frequent meetings and receive guidance and potentially breakthrough device designation, Courtney Lias, director of the division of chemistry and toxicology devices at the FDA, said in an interview.
Use of effective technologies to address the opioid crisis is "an area of unmet need, and it's one of the reasons that diagnostics was included in the challenge," said Lias, who works in the FDA's Office of In Vitro Diagnostics and Radiological Health.
The opioid crisis has reached epidemic proportions, and the FDA has therefore developed a multi-prong strategy to address it. In the past few years, the agency cleared, granted, or approved more than 200 devices related to the treatment or management of pain, including 10 with new or novel technologies.
Just last week, AutoGenomics said it had received FDA breakthrough device designation for its Infiniti Neural Response Panel — a genomic test that gauges risk for opioid dependency. Intended for use by physicians as an aid in prescribing pain medication, the Infiniti panel uses an algorithm to detect and analyze 16 genetic mutations involved in brain reward pathways, which in turn affect risk of opioid use disorder.
In April, the agency granted 510k clearance for an enzyme immunoassay produced by Infrared Laboratory Systems intended for the detection of opiates in human urine. The assay is designed for professional use with several automated clinical chemistry analyzers. That same month, the FDA cleared Assure Tech's Panel Dip Tests and Quick Cup Tests, which are competitive binding, lateral flow immunochromatographic assays used for the qualitative and simultaneous detection in human urine of amphetamine, oxazepam, cocaine, marijuana, methamphetamine, morphine, oxycodone, secobarbital, buprenorphine, methylenedioxy-methamphetamine, phencyclidine, methadone, EDDP, nortriptyline and d-Propoxyphene.
Lias noted that while tests that help in addressing the opioid crisis already exist, new approaches to testing and applications that are not already available could emerge from its innovation challenge. The agency said it is encouraging developers to submit proposals that could include diagnostics to identify patients at increased risk for addiction; treatments for pain that eliminate the need for opioid analgesics; treatments for opioid use disorder or symptoms of opioid withdrawal; and technologies that can prevent diversion of regulated prescription opioids from legal sources to the illicit marketplace.
Despite recent advances, "there are still many opportunities to advance new technologies and bring new products to market to meet this urgent public health need," the FDA said. Among the objectives of the program, the FDA said it wants to "provide additional incentives for product developers to invest in products that can address aspects of the addiction crisis, and advance the development of promising technologies."
Lias said that physicians generally don't have effective diagnostics or other tools needed to help them "decide on a therapeutic approach that is right for a particular patient." Based on conversations with the Substance Abuse and Mental Health Services Administration, the FDA has learned that questionnaires are available for physicians to help them decide whether a patient is at risk of addiction prior to prescribing an opioid, but even these basic tools are rarely applied, Lias said.
"Effective tools that can help a doctor decide which therapeutic approach might work best for their patient really do not exist," she said. Therefore, the FDA is looking to people involved in innovation functions within diagnostics and other companies to generate solutions.
One approach could be to assemble inputs available to a doctor and develop an algorithm that evaluates risk, and laboratory test results could be among those inputs, she said. However, the FDA hopes to receive proposals from stakeholders with new, innovative ideas and concepts, she added.
"We don't pretend to know what we are going to get," said Jonathan Jarow, chief medical officer in the FDA's Office of Device Evaluation. "If we've thought of it, it's probably not that innovative or novel," said Jarow, who works with the agency's CDRH. "We're looking for [products] that come from people who are in the field working with patients and who understand what is important."
The innovation challenge is designed to help those currently addicted to opioids and to prevent new cases of addiction, the FDA said. "We're hopeful that in collaborating with public health-minded innovators, we can identify and accelerate the development of new technologies, whether a device, diagnostic test, mobile medical app, or even new clinical decision support software, that can contribute in novel and effective ways to help reduce the scope of this crisis," FDA Commissioner Scott Gottlieb said in a statement.
Innovation in progress
Diagnostic companies and research groups are already at work on innovative products to address the opioid crisis.
For example, doctors now have available a tool that provides clarity on the cause of treatment failure, and that may help distinguish medication nonresponse from lack of adherence, according to Saladax Biomedical. In March, the firm received CE marking for its first two products in the new MyCare Psychiatry line of rapid tests for antipsychotics. They are for use in clinical chemistry laboratories on high-throughput instruments and can help guide physicians in their decision-making process by providing objective evidence of medication levels within a clinically relevant time, Saladax said.
In January, the American Association for Clinical Chemistry recommended the use of mass spectrometry or chromatography to help combat the opioid epidemic as part of its guidelines for using clinical lab tests to monitor drug therapy in pain management patients.
The AACC said targeted, definitive tests, such as those based on mass spectrometry and chromatography are preferable as a frontline test to immunoassays, the current frontline screening method, because immunoassay testing has a higher rate of incorrect response and sometimes only reveals the drug class present in a patient's urine rather than the specific drug.
Researchers at the University of Virginia School of Medicine and the University of Florida College of Medicine have developed a method to minimize false-negative test results that occur during immunoassay screening for benzodiazepine, a class of psychoactive drugs. So-called benzos were responsible for 30 percent of prescription overdose deaths in 2013, according to the CDC. They are second only to the abuse of opioids in the number of overdose deaths that they cause.
The method, described in The Journal of Applied Laboratory Medicine, optimizes absorbance cutoff values, which are thresholds for determining whether a sample is sent for mass spectrometry confirmatory testing.
Meanwhile, in March, researchers at Sweden's Karolinska Institute said they had established that existing fentanyl immunoassays can effectively detect designer versions of the drug in user's urine. Their findings, presented in a study published in the journal Drug Testing and Analysis, indicate that commercial fentanyl tests can be used to screen for designer fentanyl products.
As the number of deaths resulting from fentanyl continue to climb, Pacific Toxicology Laboratories is responding by expanding its test menu to enable doctors to treat their patients for substance abuse linked to the potent opioid. The laboratory provides drug testing, biological monitoring, and medical surveillance among other laboratory services, and recently expanded its menu to include tests for drugs such as fentanyl.
Over the past year or so, an alarming number of deaths has been blamed on overdoses from fentanyl, a fast-acting synthetic opioid, and its analogues.
In the US alone, emergency department visits for suspected opioid overdoses increased 30 percent from July 2016 through Sept. 2017, according to the US Centers for Disease Control and Prevention. In 2016, more than 63,000 people died from drug overdoses in the US, and more than 42,000 of the deaths involved prescription or illicit opioids, the CDC said.
The FDA said that its new challenge is open to products in any stage of development, and it is open to developers of currently marketed devices who are interested in demonstrating that their device has an improved benefit-risk profile in the management of pain.
The agency will accept submissions from June 1, 2018, through Sept. 30, 2018, and intends to announce the selected applicants in November 2018. A team from the FDA's CDRH will evaluate proposals based on the product's feasibility, potential public health impact, and novelty of the concept.