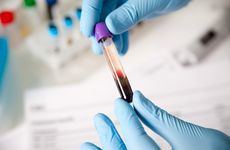 NEW YORK (360Dx) – Germantown, Maryland-based 3i Diagnostics is developing a direct-from-blood testing platform that could eventually identify bloodstream microbes in about 20 minutes using infrared spectrometry and a new method of sample preparation.
The firm said that its Biospectrix system eliminates the need to do culturing to identify bloodstream bacterial pathogens, and the device could prove particularly useful in the fight against antimicrobial resistance.
A blood culture requires at least two days and could require up to six days to produce a result, James Janicki, CEO of 3iDx, said in an interview. By contrast, if the company is successful in developing its test, a clinician would be able to use the Biospectrix system to quickly get a positive test result, initiate use of an appropriate antibiotic, and potentially reduce bacteria-related mortality, complications, and treatment costs, he said.
In March, 3iDx announced that the US Food and Drug Administration had granted breakthrough device designation for its diagnostic test platform, a label intended to expedite the development and review of a device that demonstrates the potential to address unmet medical needs for life threatening or irreversibly debilitating diseases or conditions. Janicki said that the designation should enable the firm bring its test to market quicker and with greater efficiency.
3iDx has plans to roll out a few different versions of the test. After releasing a research-use-only platform, its initial commercial focus will be to develop a desktop platform for hospital microbiology labs.
In future versions, the firm plans to optimize its platform for use in emergency rooms, urgent care centers, doctors' offices, and decentralized care settings around the world. The technology is especially suited for use in locations with varying temperatures and rates of humidity; its disposable test cartridge eliminates the need for refrigeration and cold-chain management that are required of laboratory tests, Janicki said.
As a top priority, he noted, 3iDx is targeting the identification of the top drug-resistant threats to the US outlined in a Centers for Disease Control and Prevention report in 2013. Among the 18 identified threats are Clostridium difficile, carbapenem-resistant Enterobacteriaceae, Neisseria gonorrhoeae, Campylobacter, and drug-resistant tuberculosis.
William Jacobs, a microbiology and immunology investigator at the Howard Hughes Medical Institute and Albert Einstein College of Medicine, said that he believes the technology platform could provide an advantage over others in its ability to broadly scan for a range of pathogens and bacterial strains.
Jacobs sent tuberculosis samples to 3iDx for testing and noted that he is encouraged by the results. Whether the company can build out a robust diagnostic platform remains to be seen, he said. But that's only a question, he added, because this is an entirely new type of technology for clinical diagnostics.
The 3iDx system operates by reducing the concentration of blood cells using inertial forces that separate cells by size. Blood cells move through a nanofilter that breaks them into small fragments, Janicki said. A custom-designed membrane uses tangential flow filtration to remove blood cell debris, and the device eliminates excess water. That leaves microbes on a surface that's transparent to infrared light. To identify specific pathogens, a spectrometer identifies each microbe's unique molecular composition, which is associated with a specific infrared signature.
A standard 10 mL blood sample can now be processed this way in less than an hour, Janicki said, adding that the test is non-destructive, so all the microbes are kept intact and viable and can be used not only for measurement by infrared spectrometry but also, subsequently, for culturing or DNA testing.
He said that the system's sample preparation system is an important enabler of its technology.
In 2016, University of Maryland researchers who collaborated with 3iDx on designing its sample preparation components presented a poster at the International Conference on Miniaturized Systems for Chemistry and Life Sciences. They described selective lysis using a porous silica monolith as part of a simple flow-through method for intact bacteria isolation. According to the researchers, the robust operation of their platform over a wide range of flow rates overcame limitations associated with conventional sample preparation methods, as well as microfluidic techniques.
Don DeVoe, associate chair of research and administration at the University of Maryland, said that there is "wide understanding that rapid analysis and identification of bacteria using culture-free methods remains a critical challenge for diagnostics." Of particular interest is the Biospectrix system's ability to perform this type of analysis directly from a blood draw, with strain-level identification achieved by single-cell Fourier-transform infrared spectroscopy detection, he said.
DeVoe is a collaborator with 3iDx. The firm has provided funding for his research and it licensed his patent in developing the sample preparation component of its test.
Janicki said that, overall, the company's technology, if successful, will remove uncertainty associated with different testing methods.
PCR and other molecular tests seek out specific bacterial pathogens that could be infectious or have drug resistance, and when clinicians are growing cultures, they are uncertain about the type of media in which the pathogen will grow, he said.
Diagnostic technologies on the market or in development promise to deliver results in one to six hours, but most provide results after blood culture is completed, Janicki said. Blood culturing normally takes two to six days, and critically ill patients, with sepsis for example, cannot wait for blood culture to be completed.
One direct-from-blood test on the market from T2 Biosystems is FDA-cleared and tests for fungal pathogen infections that could lead to sepsis. The firm is also seeking clearance for a bacterial pathogen test running on its magnetic resonance technology platform. According to the firm, its T2Sepsis Solution provides species-specific testing solutions in three to five hours. 
Janicki said he thinks that physicians who treat patients with bloodstream infections, including sepsis, will be interested in his company's test because it is being designed to provide such rapid results, and it reduces the potential of having to do repeat testing. Clinicians interested in making decisions about antibiotics, including the correct choice of drug, are likely to be the first customers for 3iDx's device, he said.
3iDx is working with companies developing biological drugs that they want to put through clinical trials faster and less expensively. It has a longer-term plan to enable uploading of test results to the cloud and creating a real-time infection network. In the event of a disease outbreak, the firm would offer a service to agencies and hospitals monitoring the prevalence and onset of disease by geographic location. Any health system could set up a 50-mile perimeter around its facilities, and the system would provide an alert when a resistant strain came within range, enabling clinicians to better prepare a response, Janicki said.
More near-term, the firm expects that its first test for bloodstream infections will be made available for research-use-only. Within around 24 months of the firm closing its next funding round, it expects to make available a research platform that could allow researchers to better understand microbes, including those on the CDC's list of drug-resistant organisms, in order to combat them, Janicki said. 
The firm also plans to develop technology that allows clinicians to test sputum and swabs for harmful microbes. 
Janicki noted that the firm has already closed a $1 million round of funding provided by a mix of venture capital and angel investors, and it has used the funds to reach its current stage of operations. 3iDx has opened a new funding round and is looking to obtain up to $6 million to enable it to accelerate development and assemble its first instrument, Janicki said, adding that he is unsure of when the funding round will close.
The firm, founded in 2013, currently has seven employees. It operates a lab located in Gaithersburg, Maryland, that it uses for bacterial and microbial testing.
It has not yet published test results, as the firm is prioritizing development and commercialization of its platform. However, it plans to present a poster describing its platform at the American Society for Microbiology meeting in Atlanta, Georgia, in June, Janicki said.
He added that the total addressable market for his technology could be worth more than $30 billion per year, and it could generate a new market worth around $20 billion for rapid diagnostics that identify whether patients need antibiotics and aid in identifying drug-resistant pathogens.