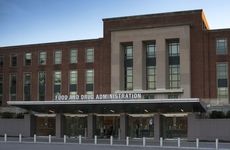 NEW YORK – The US Food and Drug Administration office tasked with reviewing in vitro diagnostics, which was overwhelmed by a flood of tests to evaluate early in the COVID-19 pandemic, aims to emerge from those floodwaters as a larger organization with the cross-discipline expertise to respond more quickly during emergencies and other sharp changes in workloads.
The FDA's Center for Devices and Radiological Health (CDRH) Office of In Vitro Diagnostics had to pull together teams from across divisions to handle the spring 2020 surge in premarket submissions for prospective tests. The CDRH had more than 700 Emergency Use Authorization applications and other premarket submissions for in vitro diagnostics in April 2020 compared to a pre-pandemic monthly average of 160 premarket submissions, while CDRH medical device submissions related to COVID-19 were 15 times higher than all previous public health emergencies combined, said Tim Stenzel, director of the in vitro diagnostics office.
"At the beginning of the pandemic, it was all hands on deck," he said. "The center received an unprecedented workload, as you know."
Federal funding over the course of the pandemic has helped the office expand its workforce by about 30 percent since early 2020. Even with the sharp decline in COVID-19 testing this year and the agency's transition away from Emergency Use Authorizations for COVID-19 tests, Stenzel said demand for those employees has remained high because of a surge in submissions of non-COVID-19 tests and expectations that demand will remain elevated over the historical norm.
"Next-generation sequencing applications are growing by leaps and bounds," Stenzel said. "Early detection of cancer applications are growing by leaps and bounds."
The agency is also involved in White House-level planning that will apply the lessons from COVID-19 diagnostics in a national framework that would guide diagnostic testing priorities in future public health emergencies. Jeff Shuren, director of the FDA Center for Devices and Radiological Health, said that national plan is far along in development, although he did not have an estimated publication date.
"It's very important to establish a national test strategy going forward," Shuren said. "It's important to have contracts and pre-position a handful of commercial developers to be ready for a future outbreak."
In February 2020, as the first clusters of SARS-CoV-2 infections were spreading in the US, the US Department of Health and Human Services (HHS) gave the FDA authority to grant Emergency Use Authorization for COVID-19 diagnostics. That program would let new tests onto the market in response to the crisis with lower evidentiary hurdles than the typical test. Stenzel said the typical EUA submissions have been 40 pages long for laboratory tests and 100-200 pages for commercial tests, down from full approval submissions of about 1,000 pages and 2,000 pages, respectively.
Even with the lowered requirements, the agency needed to reinforce its reviewing staff with employees from other areas of the CDRH, starting with microbiology employees and extending to other FDA centers where staff had training related to in vitro diagnostics. Since the pandemic began, the FDA has issued EUAs for more than 500 COVID-19 tests, including 35 over-the-counter tests.
The National Institutes of Health's Rapid Acceleration of Diagnostics initiative, or RADx, supported many of those submissions by providing aid to more than 100 companies and labs and helping secure dozens of EUAs for COVID-19 tests. The RADx program launched in April 2020, five days after the NIH received a $1.5 billion appropriation from Congress, as a system for diagnostic developers to pitch their technologies to experts and seek funding toward technology development, validation, and EUA.
Through guidance on the EUA process and coordination with the FDA, the program also helped developers navigate regulatory processes, secure test orders, mitigate supply chain problems, and shorten a path to market to months rather than years.
According to NIH officials, RADx-supported organizations contributed an estimated 7 billion tests to the US capacity and helped drive adoption of home-use and point-of-care tests that have become the dominant means to find out whether a person's symptoms are from COVID-19.
Although the national emergency declaration for COVID-19 ended May 11, the EUAs granted by the FDA remain valid and the agency's EUA guidance remains in effect.
Shuren said making the CDRH more agile is one of the center's main goals through 2025, and it aims to do so in part by creating opportunities for employees to get cross-training in other fields. He likened the training regimen to a college-level major/minor degree, under which agency employees could gain expertise in a second area and provide surge capacity by taking on different duties on short notice. Diagnostic test reviewers, for example, can gain expertise in other types of tests and increase the agency's capacity to take on more submissions without introducing delays.
The CDRH plans to implement a formalized and regimented system that will dictate when to "pull that trigger" and shift employees to other duties, he said, but the additional training should make the agency ready to make that change in short order. "We are aiming to keep more dedicated staff warm and ready and trained to lead a response," Stenzel said.
Shuren said test developers also liked the flexibility offered under the EUA program, the tailored expectations for supporting evidence behind proposed tests, and the opportunities to work daily with FDA medical device review teams that could answer questions and help solve problems. The agency can't provide as much flexibility in "peacetime," he said, but it is building similar collaboration into its Total Product Life Cycle Advisory Program Pilot launched early this year. That program is designed to help companies that are developing devices in one product area starting with up to 15 developers of cardiovascular devices in 2023, and the program could enroll up to 325 devices through 2027.
In October 2022, Shuren wrote in an announcement that the program would help firms avoid "the medical device valley of death" with earlier and more frequent interactions with the CDRH and more input from other stakeholders. The program's goals include reducing the time between concept and commercialization and increasing the predictability of that journey.
The HHS Office of the Inspector General reported in September 2022 that the FDA's adaptations in response to the pandemic, such as lowering the threshold of evidence for developers that struggled to gain access to clinical samples, helped bring tests to market more quicky but also cleared a path for some substandard assays. While the agency earned praise from the OIG for its guidance and other communication with test developers, it also drew criticism for what the investigators saw as an unfocused approach that increased the agency's workload and evolving policies that some developers found confusing and frustrating.
FDA officials have published similar acknowledgements that a narrower approach to testing could improve the agency's efficiency in a future emergency. As early as 2020, Shuren and Stenzel wrote in the New England Journal of Medicine that they saw a need for the agency to focus on authorizing "a small number of well-designed, well-developed, and validated tests run on common high-throughput platforms" followed by a few point-of-care tests made in large quantities.
Disputed lessons
Asked about lessons of the EUA process and what the FDA should incorporate into its normal regulatory processes, Arvind Kothandaraman, general manager of specialty diagnostics at Revvity (formerly PerkinElmer), provided a statement that the FDA should prioritize reviews of submissions from companies that have a history of successfully developing and manufacturing tests for public health-related applications. The manufacturers that are also able to deliver workflow solutions are better positioned to mitigate supply chain constraints.
"A fast-tracked regulatory process with an open and frequent communication channel for such manufacturers would be beneficial," he said.
Asked what lessons she hopes the FDA learned from the pandemic and EUA process, Shannon Haymond, president of the American Association of Clinical Chemistry, said in a message that the FDA helped ensure access to critical tools early in the pandemic through its February 2020 guidance that let labs begin using validated COVID-19 tests before their EUA requests had been reviewed. However, well-established labs still scrambled early in the pandemic to divert resources toward EUA documentation requirements and additional validations that didn't affect assay performance.
"Streamlining the EUA process and creating additional opportunities to partner and communicate with laboratory professionals may have further improved the FDA's processes for evaluating and authorizing diagnostic tests during the pandemic," she said.
Haymond said a move by FDA officials in fall 2021 to limit reviews of COVID-19 EUAs also raised concerns about the agency's capacity to take on reviews of other classes of laboratory-developed tests, and any changes at the FDA that provide more flexibility to meet demand would be positive developments.
Shuren said agency leaders have also backed what they see as a modern framework for diagnostic tests and have worked with members of Congress toward passage of the Verifying Accurate Leading-edge IVCT Development (VALID) Act, "that would apply that modern approach and we think that that would better serve responsible innovation in the US both during peacetime and in the setting of a public health emergency." That legislation would secure the FDA's oversight of any new laboratory-developed tests and implement a risk-based regulatory framework for those tests and in vitro clinical tests.
The legislation has an uncertain future, though, in the divided Congress, and the FDA has been making moves through the rulemaking process to regulate LDTs.
Clinical labs have generally opposed those efforts. Haymond said that laboratories need to be able to continue developing tests under the current regulatory structure rather than one that would require regulation of LDTs by the FDA. She said LDTs are vital for use when FDA-authorized tests do not meet emerging patient needs and curtailing rapid development of those tests would create "an onerous and complex system that would negatively impact patient care."
Haymond added that "Adopting a flawed legislative solution would be the wrong lesson to take from the COVID-19 pandemic, particularly in light of the strain that COVID-19 testing placed on the FDA, which resulted in limited review of new assays."
While pandemic-related funding helped bolster the ranks of Stenzel's office, the ongoing workload — and the expectation that demand will remain high — have justified converting recent hires to full-time employees even as that emergency funding has gone away. The agency deepened its roster of reviewers with high-level expertise over the past several years and it has been drawing down a backlog of test submissions accumulated since COVID-19 emerged, he said, with the expectation it will close out that remaining backlog and return to normal this fiscal year. But, he said, "the IVD environment is a very robust area of development and inquiry."