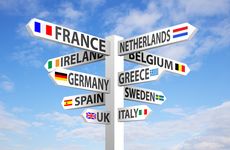 NEW YORK ─ Christmas came early for European makers of in vitro diagnostics this year when the European Union opted to extend transition periods for different classes of IVDs under its IVD Regulation by several years, though the IVDR is still slated to come into effect next May.
The Dec. 20 move by Brussels provided an anxious industry with badly needed breathing room, especially amidst fears of a regulatory bottleneck that could negatively impact healthcare around the region had the regulatory overhaul been implemented overnight as was previously mandated.
In the UK, IVD manufacturers also had reason to rejoice as the year wound down, since the country's regulatory framework for IVDs has become clearer in recent months, though questions remain about how British and European IVD policies will overlap and interact going forward.
Altogether, 2021 saw the resolution of pressing issues around how IVDs will be regulated in Europe, including the UK, in the future.
Regulatory uncertainty has been the reality du jour for European IVD makers for the past half decade. The UK's decision to leave the EU following a June 2016 referendum was one catalyst, as much of the IVD industry is centered in the UK, and not just manufacturers, but designated certification organizations, called notified bodies, as well as a multitude of regulatory experts. The UK was also seen as a beachhead for American and Asian companies that wanted to sell into the EU market, and many set up UK offices responsible for selling tests throughout the EU.
All of this changed however on Feb. 1, 2020 when the UK left the European Union.
For both sides, the UK's exit from the EU raised questions about how the two regions would regulate IVDs in the future, both those originating within the UK, as well as those manufactured in the EU. Would there be some agreement on mutual recognition between the UK and EU, and how would the UK regulate IVDs internally now that it was no longer an EU Member State?
These uncertainties were compounded by the EU's sweeping IVD Regulation, enacted in October 2017, which promised to remake how IVDs make it to the market. Whereas under 1998's IVD Directive (IVDD), the majority of IVDs obtained a CE-IVD mark via a self-certification process, the IVDR realigned Europe's policies with the US, Japan, and other more demanding regulatory regimes, obligating manufacturers to submit their tests for conformity assessment.
Importantly, the IVDR, which is still set to apply from May 26, 2022, is also applied retroactively, meaning that all tests on the market, even those holding CE-IVD marks obtained under the IVDD, will require assessment by a designated NB. When the IVDR was enacted in 2017, all of Europe's many thousands of tests were supposed to undergo assessment by May 2022, a five-year transition period. Yet multiple factors impeded this, most significantly a lack of designated NBs for reviewing regulatory submissions, coupled with a dearth of expertise. As Europe had never had such a regulatory framework in place, there was a corresponding shortage of regulatory compliance personnel, and NBs had to train new hires on how to apply the IVDR.
As of 2021, just half a dozen NBs had achieved EU designation to evaluate new applications, meaning that those six organizations were now responsible for assessing all the IVDs in Europe. This led to lengthy waiting lists for review, plus the looming threat of the majority of tests on the market losing regulatory compliance come May 2022.
From the side of manufacturers as well as laboratories that make their own tests, called "in-house devices" in the IVDR, there was also uncertainty about how the regulation would be applied. Certain provisions of the IVDR were difficult for labs to fulfil. For instance, the IVDR mandated that labs use CE-IVD marked tests for certain indications or provide explanations for using their own homebrews instead. But given the lack of designated NBs, it became impossible for labs to remain true to the letter of the law, as it was unclear if and when new tests would be assessed. How could they use a commercial kit in lieu of an in-house device if the kits were not compliant?
Segments of the industry have been sounding the alarms about a need to delay the May 2022 date of application for years. In July 2018, for example, MedTech Europe, a Brussels-based trade association for the European medical technology industry, raised concerns in a position paper, and suggested that regulators extend the transition time for the IVDR, or at least for legacy tests.
This past May, the European Federation of Pharmaceutical Industries and Associations, the European Cancer Patient Coalition, and Diaceutics, a UK biotechnology firm, expressed similar worry when they issued a joint statement calling for a one-year moratorium followed by a phased implementation of the IVDR, warning about a potential negative impact on European healthcare.
"You've got a tsunami coming," said Damian Thornton, chief operating officer of Belfast, UK-based Diaceutics, at the time. Diaceutics provides data analytics and diagnostics solutions to clients via a proprietary platform. "We are estimating that notified bodies are looking at something like a 700 percent increase in their workload, and then they have to actually be able to process these applications and get all current IVDs approved and certified," Thornton cautioned.
European regulators no doubt also took note of a potential crisis. In October, they issued a draft proposal to extend the transition period for certain classes of devices under the IVDR, as well as to move the application of a number of provisions regulating in-house devices. However, the date of application of the IVDR would remain May 26, 2022, under the proposal, meaning that all devices that require assessment must undergo review by a designated NB following that date.
There would be no moratorium or delay of the regulation itself.
After two months, the EU formally adopted the proposal earlier this month, blaming the need for extended timelines on the ongoing COVID-19 pandemic, which it claimed had impeded the work necessary to successfully implement the IVDR on time. 
"In the context of the COVID-19 pandemic, Member States, health institutions, and economic operators redeployed financial and other resources to address the unprecedented challenges of the crisis," the EU said in a Dec. 20 statement. "By doing so, they delayed the implementation of the In Vitro Diagnostic Medical Devices Regulation of 2017, which introduced certain requirements for medical devices and a stronger role for so-called conformity assessment bodies," it said. "The adoption of this proposal by the co-legislators will keep the supply of these essential healthcare products flowing."
Under the newly adopted amendment, devices that did not require a certificate from an NB and obtained their CE-IVD mark prior to May 2022 will remain compliant until May 2025, for class D devices, the highest risk class, which includes tests for determining viral load and blood-borne diseases. For medium-risk Class C devices, the same situation will apply, except that the certificates will be valid until May 2026. Most molecular tests fall into Class C. Certified Class B and sterile Class A devices holding certificates will remain compliant until May 2027. Class B covers all other devices such as at-home pregnancy tests, and Class A covers lab equipment, such as reagents and instruments. For in-house devices, the amendment moves the date of application to May 2024 for most provisions, although the provision that requires labs to justify their use of an in-house device instead of a commercial test, will be deferred until May 2028.
Across the English Channel
The drama unfolding around the IVDR coincided with similar hand-wringing over future IVD regulations across the English Channel in Britain. As soon as the UK's exit from the EU was official, British lawmakers were at work laying the groundwork for the country's IVD policies.
In February 2020, the UK government passed a law to enable the enactment of new regulations related to medical devices and IVDs. In September, the UK Medicines and Healthcare Products Regulatory Agency, which is responsible for regulating medical devices and IVDs in the UK, issued guidance on how the UK would regulate IVDs in the future, noting that MHRA will continue to recognize CE-IVD marks until July 2023, by which time manufacturers will require a UK Conformity Assessed mark, or UKCA, following review by a designated organization, referred to as approved bodies. 
Notably, England, Scotland, and Wales will fall under the new British regulatory regime, while Northern Ireland will continue to operate within a sort of hybrid regulatory regime, where both the EU's CE-IVD and UKCA marks are recognized. A mutual recognition agreement covering both markings has not yet been reached between the UK government and EU authorities to date.
UK IVD experts have welcomed guidance from the MHRA, but also expressed some confusion about how the regulations will be applied. "There is a lot of new information that has come out as part of the guidance," Stuart Angell, a cofounder of UK IVD and medical device consultancy IVDeology, said in October 2020. "Ultimately, the devil is in the details. We don't have that."
In September of this year, MHRA opened a consultation on new IVD regulations, and invited members of the public to comment on proposed regulations before Nov. 25 so that they could play a role in formulating future UK IVD regulatory policy.
The consultation documents contain 15 chapters, covering device classification; registration procedures; rules governing approved bodies; regulations covering IVDs and software used as a medical device; and post-market surveillance requirements, among many other topics.
Experts said that the consultation was an opportunity for them to influence British IVD policy.
"This is our opportunity to lead on a key issue that will influence our industry for years to come across the whole spectrum of products including devices, digital health, and diagnostics," said Stephen Lee, director of diagnostics regulation at the Association of British Healthtech Industries, which provides products and services to the healthtech community, at the time. Lee previously was a senior regulatory policy manager at MHRA, where he worked from 1996 to 2020. "Responses to the consultation will help to determine the future of patient safety and public health in the UK," noted Lee. "The consultation is also an opportunity to shape whether the UK will be seen as a favorable place to research, develop, manufacture, and supply devices."
MHRA has not yet discussed the outcome of the consultation. A statement on the government's website noted that the consultation has ended, and that MHRA is currently analyzing feedback.