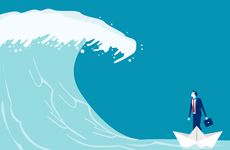 NEW YORK — With less than a year to go before manufacturers of in vitro diagnostics are supposed to have their tests certified for clinical use in line with a sweeping new European regulation, industry observers are getting nervous.
So far, the European Union has designated four standards organizations, called notified bodies, to clear the diagnostics in line with the IVD Regulation, or IVDR, which is set to come into effect on May 26, 2022, following a five-year transition period. But most experts agree that notified bodies do not have the capacity to assess all the IVDs that are currently on the market, let alone new submissions, and test makers are still unaware about what they need to do to be compliant.
The constellation of challenges to implementing the IVDR by next year have prompted players to openly call for its postponement and phased implementation. Last week, for example, the European Federation of Pharmaceutical Industries and Associations (EFPIA), the European Cancer Patient Coalition (ECPC), and Diaceutics, a UK biotechnology firm, issued a joint statement calling for a one-year moratorium followed by a phased implementation of the IVDR.
In the statement, they said they were concerned that the infrastructure necessary to support the transition to the IVDR "will not be ready in time to ensure the continued availability of tests required for cancer patients whose therapeutic management relies on the delivery of appropriate in vitro diagnostics."
Should the EU stay the course and insist all IVDs be cleared by May 26, 2022, the parties warned that most tests on the market would not be authorized for clinical use, a situation that could be disastrous in the management of patients.
"Some of the numbers around this are startling," said Damian Thornton, chief operating officer of Belfast, UK-based Diaceutics, which provides data analytics and diagnostics solutions to clients via a proprietary platform. "You've got a tsunami coming," Thornton said. "We are estimating that notified bodies are looking at something like a 700 percent increase in their workload, and then they have to actually be able to process these applications and get all current IVDs approved and certified."
While Diaceutics does not offer IVDs itself, it liaises extensively with IVD firms. It has also been in touch with laboratories that offer homebrew or laboratory-developed tests, as well as pharmaceutical companies and patient advocacy groups, and has held seminars to raise awareness about the IVDR. In particular, Thornton said European labs are not prepared to transition to the IVDR, which maintains that, unless they obtain an exemption, they must also have their tests cleared. This might have significant implications in countries like France or Germany, where labs rely to a great extent on LDTs and there is a great deal of decentralization of test oversight.
There is also the issue of the NBs, of which only four have been designated by European authorities to assess tests under the IVDR since the legislation was enacted in 2017. That means four NBs are currently responsible for evaluating all the IVDs on the European market, which has led to a rationing of sorts, as larger, long-term clients are being prioritized over smaller and medium-sized enterprises, particularly those with first-time offerings. To compound the issue, NBs and companies alike are not working at full capacity because of the COVID-19 pandemic.
"NBs are not looking at small to medium-sized companies because there are restrictions on travel and quarantines," Diaceutics' Thornton said. "If they send someone to inspect, they lose him for two weeks," he said. "So, you don't have a large number of approved bodies, and those bodies are not working efficiently due to the impact of COVID."
With the European IVD market set to topple off a cliff come next May, Diaceutics reached out to EFPIA, which represents the European biopharmaceutical industry, as well as the ECPC, Europe's largest umbrella cancer patients' association, to alert policymakers to this coming peril. In their statement, they advocated for a one-year postponement of the IVDR date of application with immediate effect, followed by a phased IVDR rollout that prioritizes high-risk diagnostics, plus an accelerated designation of NBs to ensure that the infrastructure is in place to clear these IVDs.
"At a minimum we should look at a one-year moratorium here and potentially a phased introduction of the IVDR," underscored Thornton.
Coming up short
The European Commission published new directives covering the regulation of medical devices and IVDs four years ago. Both proposed significant changes in the way medical devices and IVDs are regulated. While most IVDs previously were able to gain a CE-IVD mark following a self-certification process under 1998's IVD Directive, the IVDR enacted in 2017 set out a new regulatory vision for the European IVD market, one where the majority of tests were cleared through designated NBs, roughly aligned with regulations on IVDs in other markets like the US.
However, the process for NBs to achieve such a designation has turned out to be a lengthy and painstaking one. There were close to two dozen NBs designated to certify IVDs under the old IVDD, but to date only BSI Netherlands, DEKRA, TÜV SÜD, and TÜV Rheinland have received a similar designation to certify IVDs under the IVDR. Moreover, about half of the previous designated NBs have decided not to pursue designation under the IVDR at all. For test makers that means that, as it stands, a handful of organizations are responsible for certifying all the IVDs in Europe under a framework that increases their workloads exponentially.
Stakeholders have been sounding the alarms about this bottleneck in the pipeline for years.
"As it stands, there are about 40,000 in vitro diagnostic medical tests on the EU market, of which approximately 35,000 need notified body certification by no later than 26 May 2022," noted Jerick Parrone, MedTech Europe's senior communications manager. "It is clear that significant numbers of tests simply cannot be successfully certified by" that date, he said.
Brussels-based MedTech Europe is a trade association that represents the entire European IVD industry. Parrone said the organization is concerned about the impact that shortages created by a lack of certified tests on the market could have on the quality of European healthcare. "EU health systems may face shortages on, among others, COVID-19 tests, stroke tests, glucose tests, thyroid function tests, white blood cell count tests, and certain blood-screening tests," he noted.
While Parrone underscored that MedTech Europe supports the IVDR in principle, the organization believes that Europe is not ready to support its full implementation and called for more time so that tests can be certified. "It's clear the IVDR needs an urgent solution, or combination of solutions, which will provide the right level of infrastructure and give the system more time," he said.
Parrone noted that the IVDR's sister regulation, the MDR, which was supposed to be implemented by May 2020, was delayed last year in part due to the COVID-19 pandemic, resulting in an extended grace period for certain devices. The enactment date was also postponed by a year. Should policymakers decide to postpone the IVDR in a similar way, Parrone said that they should not wait until the last minute to communicate a timeline for such an extension.
"All actors including industry, laboratories, hospitals, and notified bodies need to know today if and how the system will be given more time," said Parrone. "This will help safeguard especially [small and medium-sized enterprises] and niche products that could otherwise disappear from our healthcare systems."
But the issues facing IVDR cannot just be resolved by building out infrastructure or quickly designating more NBs, Parrone added. Erik Vollebregt, a life sciences and IP lawyer at Amsterdam-based Axon Lawyers, who advises clients on the new regulation, agreed.
"Even if there were enough NBs accredited, there is still not enough competence in the market to staff the process," observed Vollebregt. Since gaining a CE-IVD mark under the IVDD was "always a self-certification game," it has left Europe with a limited number of experts who can audit IVDR applications, and it can take up to a year and a half to train someone, he said.
"There was just not enough capacity, and everybody's coming up short in the whole process, knowingly or unknowingly," said Vollebregt.
'Already too late'
Vollebregt acknowledged it was European policymakers who "set this snowball rolling downhill," not only by introducing far-reaching regulatory changes, but by enacting the MDR and the IVDR at the same time. As the MDR was set to come into effect earlier than the IVDR, much attention was given to its implementation, leading to even less preparedness around the IVDR.
"They forgot that these were largely overlapping processes that you cannot do sequentially," said Vollebregt. "It's a parallel process, not a serial process, so they have bitten off more than they can chew," he said. "This has been very apparent in the NB accreditation process," he added, noting that gaining such a designation is a significant investment for these certification organizations.
The result has been that if a firm does not have a submission pending right now with one of the designated NBs, they can forget about having a CE-IVD marking by May 26, 2022. "It's just not possible," said Vollebregt. "The process takes eight to 12 months depending on the IVD you are looking at," he said. "If you are not in the door right now, then you're already too late."
Yet it's not just the lack of NBs that is creating this roadblock to implementation. Vollebregt acknowledged that while larger European IVD makers tend to have their regulatory affairs in order, smaller and medium-sized ones have underestimated the time and work needed to obtain certification. And then there are those US companies that used to see Europe's self-certification process as an easy route to the market and a way to win over first adopters and generate data.
Investors in such US companies, such as California startups, for instance, are often in the dark.
"They typically have no idea this cliff is coming," said Vollebregt. "They invest in companies that might not be such a good idea, as they have no IVDR strategy whatsoever, and they won't even be able to be on the European IVD market in a year or so."
Dirk Stynen, president of Qarad, a Belgian company that assists IVD makers with gaining European regulatory compliance, has observed a similar situation. "I think, in general, investors have been underestimating the impact of the IVDR for years," he said. Yet the industry is awakening to the new regulatory reality, albeit slowly. Two years ago, Qarad's clients were mostly small and medium-sized enterprises, but the IVDR has sent larger firms running for Qarad's help. "Now, we are working with the top 10 IVD companies in the world," he said.
Still, Stynen said that many manufacturers remain unaware of what the regulations are or what gaining clearance entails. This is particularly acute with regard to LDTs, which will require clearance unless they qualify for exemption, and even in that case, they must interact with regulators to gain such an exemption under Article 5 of the IVDR, he said.
Vollebregt agreed. "American clients are sort of waking up to the idea that there is a new regulation coming, but they think it's all the same in the US, with really broad LDT exemptions [and] grandfathering, and they completely misunderstand the system," said Vollebregt. "Their assumptions about the European business model have to be different from their assumptions about the American business model, and that is something that is really hard to get between their ears," he said.
Qarad's Stynen said that European firms are not doing the work they need to be compliant either. "We see the big companies preparing themselves but also see a lot of small companies that apparently kind of ignore the problem," he said. "For somebody starting too late, they discovered that they had much more work to do than they thought they would have to do," he said. As such, he attributed the current pileup with the IVDR not only to a lack of regulatory capacity but to industry not reacting sufficiently to the regulations.
"It's unacceptable and there is no solution in the short term," said Stynen. "That leads us to the idea of a delay or postponement of the application, which would provide industry with a little more oxygen," he said. Still, just postponing the application of the IVDR will not solve the issues if industry doesn't wake up to the amount of work it needs to do. Greater awareness is necessary.
'A hard nut to crack'
Gaining a delay to implementing the IVDR is possible, given the last minute changes to the application of the MDR, Stynen noted, and both he and Vollebregt reported that such an extension might be considered at high levels within the EU. Yet policymakers who have stuck to the May 2022 application date are hesitant to eat their words. No official delay has been issued.
"For politicians, it's a hard nut to crack," said Stynen. "To delay the IVDR is to lose face," he said. "But that is the reality. It's complete nonsense not to postpone the date of application," he said. "Everybody knows this should have happened a long time ago, but higher up at the higher level, these people think politically, what is going to be the reaction," Stynen added.
Even should an extension or delay be decided, IVD companies can't rest easily, observers said. Instead, they should double down on the work they need to do, and various players are working hard to help them. Vollebregt, for instance, recently authored a 1,200-page book about the MDR and IVDR.
Diaceutics, meantime, is offering a training and implementation program to EFPIA members partners this summer to help raise awareness and guide them through the IVDR, with a special focus on LDTs.
"Let's hope for the best, but we have to start now," said Sarah Bondi, head of strategic alliances at Diaceutics. "These laboratories need to be helped along in this process to be ready," she said.
Her colleague Thornton maintains hope that decision-makers will decide to delay the application of the IVDR, even if it produces some political embarrassment. "Ultimately, the implications are so substantial that they do need to step back and say, while they had the right intention, they understand where we are," he said. "And in the best interests of patients in the EU, we're going to postpone this."