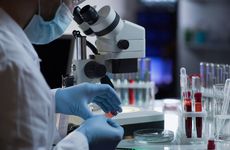 NEW YORK – The US Food and Drug Administration issued new guidance Monday that refines its stance on serology testing during the COVID-19 pandemic, telling antibody test developers they will no longer be allowed to simply notify the agency, but instead must file for Emergency Use Authorization and meet certain performance thresholds.
The new policy issued May 4 revises FDA's March 16 policy and requires commercial antibody test manufacturers to submit EUA requests containing specified validation data within 10 business days from the date they notified the FDA, or from the date of the policy change, whichever is later.
The new guidance will likely affect approximately 170 companies currently listed on the FDA's Frequently Asked Questions page as having notified the agency under its initial "Policy D" that they have validated and are offering serology tests.
High-complexity laboratories can still perform their own validation and provide notification to the FDA under the revised policy, following labeling recommendations described in the March 16 policy, and developers of LDTs are still encouraged to seek authorization through an EUA.
Furthermore, appendices in the new guidance document contain long-awaited templates for manufacturers and CLIA-certified high-complexity labs wishing to file serology test Emergency Use Authorization applications.
The FDA provides specificity and sensitivity recommendations for serology tests in these templates.
Since the availability of positive clinical samples has now increased, FDA now recommends that developers use positive clinical samples for clinical validation of antibody tests.
Specifically, the agency now recommends that developers confirm test performance by assessing a minimum of 30 positive and 75 negative specimens that were tested with an FDA authorized SARS-CoV-2 assay.
Clinical agreement data should be provided demonstrating a minimum overall 90 percent positive agreement and overall 95 percent negative agreement. For tests that report specifically IgM and IgG results, a minimum positive percent agreement for IgM of 70 percent and a minimum positive percent agreement for IgG of 90 percent is required, the template states.
The comparator method used to establish "the clinical truth" for a particular patient sample is a PCR-based assay, so developers should consider collecting nasal swab samples from a patient for PCR testing and then follow that with a finger stick or blood draw from the same patient. Prospective studies are preferred, although the templates also provide guidance for alternative study designs.
For specificity, the templates guide that if developers assess 75 or more known negative samples from a population with a high prevalence of vaccination or infection with certain common viruses, a 98 percent specificity will obviate the need for cross-reactivity testing.
If a large number of known negative samples is not evaluated, however, or if lower than 95 percent specificity is observed, cross-reactivity testing must be performed on five samples each for specified viruses, including strains of influenza, respiratory syncytial virus, HIV, hepatitis viruses, and other commonly-circulating strains of coronavirus.
Additionally, the guidance offers direction for studies that must be performed to support immunoglobulin class specificity, finger stick collection, and other sample matrices, as well as point of care testing validations.
Additional perspective from FDA
The May 4 guidance update was issued as part of the FDA's "careful balancing of risks and benefits" for COVID-19 testing in the light of continuing and evolving public health needs, according to Anand Shah, FDA's deputy commissioner for medical and scientific affairs, and Jeff Shuren, director of the Center for Devices and Radiological Health.
With respect to the agency's guidance issued on March 16, "a higher level of flexibility was appropriate for antibody tests than for molecular tests … since antibody tests are not meant for use to diagnose active SARS-CoV-2 infection," Shah and Shuren wrote in a statement on the FDA website.
However, "Flexibility never meant we would allow fraud," the two wrote, alluding to cases in which some test makers have made dubious claims about their serology tests.
"We unfortunately see unscrupulous actors marketing fraudulent test kits and using the pandemic as an opportunity to take advantage of Americans' anxiety," Shah and Shuren said.
Under the initial policy, antibody test developers were allowed to notify the FDA that they had validated a test and then immediately begin marketing. Shah and Shuren claim that this so-called flexibility allowed for early use of antibody tests "to begin to answer critical population-level questions about the prevalence of COVID-19 infections," and addressed whether the presence of antibodies conveys immunity.
"Early availability of serology tests has helped generate important information that can inform the future use of serology tests," they wrote.
However, the original March 16 policy was intended to limit antibody testing to high-complexity labs, they said, a statement the agency originally clarified on March 26 and emphasized again April 9 when it said that under CLIA, only highly complex labs are permitted to perform tests that have not been FDA authorized.
Shah and Shuren highlighted that 12 antibody tests have recently been authorized under an individual EUA – most recently tests from Roche and the New York State Department of Health's Wadsworth Center – and more than 200 antibody tests are currently the subject of a pre-EUA or EUA review.
In the statement Shah and Shuren also addressed the ways that its new inter-agency antibody test evaluation strategy may impact EUA for these tests.
The FDA has worked with the US National Institutes of Health, the Centers for Disease Control and Prevention, and the US Department of Health and Human Services' Biomedical Advanced Research and Development Authority "to help establish a capability at the National Cancer Institute for the US government to independently validate certain antibody tests, including antibody tests that were not the subject of an EUA or pre-EUA, as well as those that were under FDA review," Shah and Shuren wrote.
Under an "umbrella" pathway described last week, the FDA can now use the NCI data to inform whether to authorize a test. It can also use the data to guide in engaging a test developer for additional information to support its test remaining on the market, or to take other action regarding tests that do not perform adequately, including to stop their marketing in the US, the authors said.
So far, NCI has shared validation data from 13 test kits with the FDA, and results will be made available once the FDA has reviewed and determined if any further actions are appropriate for those test kits, Shah and Shuren said.
Going forward, "If particular commercial manufacturers that are currently marketing tests under our March 16 policy fail to submit an EUA within 10 business days, we intend to share this information publicly," they said. 
"We will keep up our work to stop illicit tests from entering the US, and we encourage states, hospitals and consumers to be on high alert and to make informed purchasing decisions regarding these tests," Shah and Shuren said.