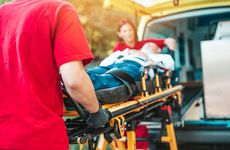 NEW YORK – High-sensitivity troponin assays have made inroads in the US market in recent years, but according to some clinicians, the tests aren't as useful as they could be.
This is because the US Food and Drug Administration does not allow laboratories to return results down to their assays' limits of detection (LOD). Instead, hs-troponin results are reported down to the limit of quantitation (LOQ), which is typically higher than an assay's LOD, meaning that some potentially actionable information is not returned.
The limits on hs-troponin reporting potentially impact several use cases for the tests, most notably ruling out heart attacks based on sampling at a single time point and using troponin as a tool for screening patients for risk of cardiovascular events.
FDA does not allow labs to report hs-troponin levels below the LOQ primarily out of a concern that lot-to-lot assay variability could lead to inaccurate results at very low concentrations, which could lead to doctors mistakenly ruling out heart attacks in some patients.
In a recent commentary in Clinical Chemistry, however, a group of cardiologists and laboratory scientists argued that appropriate lab practices can mitigate this issue and pointed to the experience of countries outside the US, most of which do allow for reporting down to the LOD, as evidence that it can be done safely.
"FDA has recalled reagents from companies whose lot-to-lot variabilities were not up to [standard] in that when you changed lots, you ended up getting errors or results that no longer meant what you thought they meant," said Alan Wu, an author on the Clinical Chemistry article, as well as professor of laboratory medicine at University of California, San Francisco, and clinical chemistry laboratory chief at Zuckerberg San Francisco General Hospital.
These problems have since been resolved, Wu said. "The current generation of high-sensitivity troponin assays are quite a bit more robust than they were before, and that is what the paper is trying to show."
In the paper, Wu and his co-authors provided data from Canadian, Italian, and Norwegian labs demonstrating the stability of hs-troponin measurements across assay lot changes. They also noted that the FDA's method of determining LODs across lots, in which it defines LOD based on the highest figure found across the different lots, results in a conservative scoring of assay LODs, which they wrote protects "against the use of inappropriately low LODs."
The LOD question is an issue in that it limits how doctors are able to use the assay, Wu noted. For instance, hs-troponin could make it possible to rule out heart attacks in patients based on a single baseline sample, as opposed to having to sample multiple times over several hours. However, because results are only available down to the assay LOQ, there is a chance doctors using such an approach could miss a patient with a score in that range between the LOD and LOQ that is currently going unreported.
"Making earlier medical decisions is a major objective for multiple reasons," Wu said, explaining the usefulness of being able to rule out heart attacks based on a single baseline sample. "You want to be able to make room for patients who belong in the ED and not lock up your beds with people who don't need to be there. It's really about efficiency and moving patients."
He noted that single-sample rule out has been common in Europe for several years now. The US has lagged behind Europe and the rest of the world in use of hs-troponin, generally. For instance, Roche was the first vendor to market in the US with an hs-troponin assay, which it launched in 2017, eight years after its global launch (excluding the US) in 2009.
James de Lemos, chair of cardiology at University of Texas Southwestern Medical Center and an author on the Clinical Chemistry commentary, said that he and his colleagues have been using hs-troponin at LOQ for single-sample rule out. He said that while the ability to receive results down to the LOD would provide slightly higher negative predictive value in ruling out heart attacks, he believed it would have the most significant impact in risk assessment.
"There's no question that there is information in that range [between the LOD and LOQ] for risk assessment," he said. "What we work in is screening for chronic myocardial injury as a tool for enhancing risk assessment in apparently healthy people, and in that indication you really lose a lot of information" by not reporting down to LOD.
Wu said that the Clinical Chemistry commentary was aimed directly at FDA, calling it "a plea to the FDA to reverse their stance on reporting limits."
"Everybody on the author list has met with the FDA over the years multiple times, and they have always said that if you have evidence that you can document of a particular practice, we would reconsider our administrative stance," he said. "So perhaps this is step one, to provide this evidence in a peer reviewed way."
Wu added that getting FDA to change its stance would most likely require manufacturers to generate data demonstrating that their hs-troponin assays meet the agency's standards for precision. He noted that each of the paper's authors have relationships with different manufacturers of hs-troponin assays and have been in contact with them regarding this issue. However, he said he believed FDA would need to more clearly lay out its requirements before manufacturers would invest in producing data to support use of their assays down to LOD.
For its part, Roche said that it was not "currently working with the FDA on any efforts to change reporting protocols for high-sensitivity troponin testing in the U.S."
Siemens Healthineers said in a statement that it "understands the desire of clinical experts to leverage results down to the LOD," adding that "the clinical utility of high-sensitivity troponin continues to evolve and we are open to working with the FDA to ensure our tests provide the most benefits to our clinicians and patients."
Abbott and Beckman Coulter did not respond to requests for comment by press time.
An FDA official noted that while the agency has been concerned about cross-lot variability at the LOD for different hs-troponin assays, vendors have in recent years submitted data that supports reporting of lower concentrations. The official added that several FDA-cleared hs-troponin assays report at LOQs that are the equivalent of the assays' reported LODs and that the agency is open to working with manufacturers towards the goal of using lower troponin concentrations.