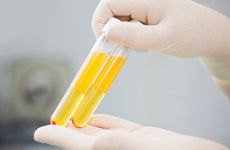 NEW YORK – Recent drug approvals could drive demand for blood-based Alzheimer's disease markers, which could provide a less expensive and less invasive alternative to existing tests for the condition.
Researchers and diagnostics firms are still working, though, to determine what blood-based biomarkers will prove most useful and at what points in the care pathway they may be most informative.
PET imaging and cerebrospinal fluid assays are currently the most common modes of evaluating patients suspected of having Alzheimer's, but the former is expensive, typically costing in the thousands of dollars, while the latter involves a spinal tap, which some patients are reluctant to undergo and which doctors may be hesitant to perform in a screening context. These limitations have led the medical community to look to blood-based tests, with companies including Fujirebio, C2N Diagnostics, Diadem, Quanterix, and Roche pursuing such assays.
Recent US Food and Drug Administration approvals for Biogen's Alzheimer's drug Aduhelm (aducanumab) and Eisai's Alzheimer's drug Leqembi (lecanemab) have also driven interest in blood-based markers for the disease. While it remains to be seen how widely used these drugs will be and what sort of work-up patients will have to undergo before receiving them, the approvals raise the possibility that physicians will in the near future need methods suitable for large-scale Alzheimer's screening. A survey of 501 primary care physicians published by Quest Diagnostics last year found that 87 percent expect blood tests for detecting risk of Alzheimer's "will increasingly become the standard of care."
One company that has moved decisively into the Alzheimer's space is Japanese diagnostics firm Fujirebio. Last year, the company received FDA de novo classification for its Lumipulse G β-Amyloid Ratio (1-42/1-40) test, making it the first in vitro diagnostic available in the US for detecting the amyloid plaques associated with Alzheimer's disease.
The Lumipulse G test is CSF-based, but Fujirebio is also developing plasma-based assays. Last year, it purchased Belgian firm ADx NeuroSciences for $42.1 million. ADx's assets included antibodies for making plasma-based measurements of several phosphorylated tau proteins that have shown promise as Alzheimer's markers.
Last year, Fujirebio also purchased Hayward, California-based biosensing startup Fluxus, which is developing an ultrasensitive biosensing platform based on research by Holger Schmidt, a professor of electrical and computer engineering at the University of California, Santa Cruz. One challenge to measuring markers for Alzheimer's and other neurological diseases in blood has been achieving sufficient sensitivity, given that markers for these conditions are typically present at much lower concentrations in blood than in CSF.
In a statement following the acquisition, Fujirebio said it has been collaborating with Fluxus on development of "a diagnostics platform based on ultra-high sensitivity detection technology" and added that it expects the platform "will create new clinical value through higher detection sensitivity diagnoses in areas" including Alzheimer's.
Chris Dague, senior marketing manager of neuro biomarkers at Fujirebio, said the company currently offers plasma-based tests for Aβ 42/40 ratio and phosphorylated tau 181 (pTau 181) and is developing assays for pTau 217 and neurofilament light chain (NfL).
She noted that these are all research-use-only products and that the company is still evaluating what markers it will take through the FDA. She said that the field is still studying what plasma markers will be most useful and for what purposes.
"Some [key opinion leaders] say they want pTau 181, some say they want pTau 217, others say they want Aβ 42/40," she said. "I don't think the industry has really settled on what combination of markers in plasma is going to be the go-to."
In the meantime, Fujirebio is working to position its β-Amyloid Ratio (1-42/1-40) CSF test as an option for doctors considering Aduhelm or Leqembi, Dague said. One key challenge is getting paid.
"Reimbursement is always a concern for any Alzheimer's testing," Dague said, noting that the Centers for Medicare and Medicaid Services has not yet established reimbursement for the test. She said the company hopes it will follow once CMS establishes reimbursement for the newly approved drugs.
A recent study led by researchers at Lund University and the University of Gothenburg provides insight into how several of the most prominent Alzheimer's plasma markers might prove most useful. Looking at a cross-sectional cohort of individuals with mild cognitive impairment and cognitively normal individuals as well as two longitudinal cohorts, the researchers explored the utility of plasma Aβ 42/40 ratio, pTau 231, pTau 217, pTau 181, NfL, and glial fibrillary acidic protein (GFAP) for both diagnosing Alzheimer's and tracking progression of the disease.
They found that plasma Aβ 42/40 ratio and pTau 231 were most useful for early diagnosis of Alzheimer's as they had the highest accuracy for distinguishing cognitively normal individuals without amyloid brain pathology from those with amyloid pathology and showed significant changes at low levels of amyloid pathology as measured by PET.
Neither plasma Aβ 42/40 ratio nor pTau 231 were useful for tracking disease progression, however, as neither marker changed significantly in individuals with more severe amyloid pathology. Here, plasma pTau 217 appeared most useful, as it was the only marker measured that increased over time in individuals with amyloid pathology. Plasma pTau 217 levels also tracked with brain atrophy and worsening cognition over time in amyloid positive individuals. GFAP levels were also weakly associated with brain atrophy but did not provide information beyond that already provided by pTau 217. The researchers did not find an association between disease progression and plasma NfL.
A study published this month by a number of the same researchers also found plasma pTau 217 could predict cognitive decline in individuals with preclinical Alzheimer's disease, suggesting it could also be useful for clinical trial enrollment.
Two other recent studies, meanwhile, suggest that plasma Aβ 42/40 ratio alone may not be robust enough to serve as an effective screening tool for identifying patients with amyloid pathology and found that inclusion of other plasma markers like GFAP and pTau 181 might be necessary to provide the required performance.
The issue is that the difference in plasma Aβ 42/40 ratio between patients with and without amyloid pathology is too small to be reliably measured, said Kaj Blennow, professor and academic chair in neurochemistry at the University of Gothenburg and an author on all four papers. Additionally, he said, plasma Aβ 42/40 "is markedly affected by drugs that are commonly used in the elderly" with these drugs capable of producing changes as much as three times the change produced by Alzheimer's-associated amyloid pathology.
CFS-based Aβ 42/40 measurements, on the other hand, work "excellently" to detect amyloid pathology, Blennow said.
Joel Braunstein, president and CEO of St. Louis, Missouri-based C2N Diagnostics, whose PrecivityAD test measures plasma Aβ 42/40 and apolipoprotein E protein to determine whether a person is likely to have amyloid pathology, acknowledged that plasma Aβ 42/40 measurements differ between individuals with and without amyloid pathology by only 10 percent to 15 percent.
He said this means clinical measurements of these markers must be highly precise to be useful and that high precision was one of the benefits of the mass spectrometry-based platform C2N uses to make its measurements. Indeed, in one of the Blennow papers, the PrecivityAD assay showed "high performance" in identifying amyloid-positive individuals. That same paper found that an Aβ 42/40 immunoassay run using Quanterix's Simoa technology was not reliable for identifying amyloid positivity. The authors noted that the sensitivity of plasma Aβ 42/40 measurements to assay variation suggests that tests with "between-assay CVs that exceed 5 percent" could use additional markers like plasma GFAP and pTau 181 to improve robustness.
C2N is currently developing a next-generation test called PrecivityAD2 that includes a measurement of plasma pTau 217/unphosphorylated tau 217 ratio to boost performance for identifying individuals with amyloid pathology, and for the early detection of the tau pathology also associated with Alzheimer's disease.
Both C2N's PrecivityAD test and a Simoa-based pTau 181 assay from Quanterix were used as biomarkers in the primary clinical studies for Leqembi. Individuals treated with the drug showed an increase in plasma Aβ 42/40 and reduction in plasma pTau 181 — both indicating effectiveness — compared to individuals given a placebo. In prescribing information for the drug, however, the FDA noted that the Aβ 42/40 and pTau 181 results "should be interpreted with caution due to uncertainties in bioanalysis."
Inclusion of the markers in the Leqembi trial point toward a future where plasma measurements could displace PET for diagnosing Alzheimer's and monitoring treatment, said Quanterix CEO Masoud Toloue.
"It's not ready today, but we definitely see that as something in the future that would both improve patient access and make the workflow incredibly efficient," he said.
Quanterix has laboratory-developed tests for pTau 181 and NfL and has received FDA breakthrough designation for both tests and is currently participating in the Global Alzheimer's Platform Foundation Bio-Hermes study to generate data for its pTau 181 FDA submission. The company is also working on assays for several other Alzheimer's plasma markers, including pTau 217 and pTau 231, Toloue said.
Another company working in the plasma Alzheimer's space is Bresso, Italy-based Diadem. Unlike most of the firm's active in this area, Diadem isn't focused on diagnosis of amyloid pathology or monitoring disease progression but rather of identifying patients who will develop Alzheimer's years prior to the appearance of amyloid pathology or symptoms. The company's Alzosure Predict test uses mass spectrometry to measure plasma levels of a variant of the protein p53 that has been linked to Alzheimer's.
Last year the company received breakthrough device designation from the FDA for the test as well as a $2.5 million grant from the US National Institutes of Health to validate the assay. Diadem CEO Paul Kinnon said the company is looking to partner with a clinical lab in the US and in Europe with the aim of commercializing the test in those geographies this year.
Diadem believes its test can play a role in recruitment for clinical trials for Alzheimer's therapies. Kinnon suggested that the market for Alzheimer's biomarkers — plasma and otherwise — won't truly take off until there are effective drugs for the disease.
"That's a hurdle for everybody," he said. "We need more treatments approved. We want to help [pharma] get those treatments approved more rapidly and more effectively."
Aduhelm and Leqembi represent progress in that direction, but both offer modest benefit at best. Aduhelm, in particular, has seen limited sales due to its high price and uncertain effectiveness.
"That's the first thing that is really required," Quanterix's Toloue said. "You have incredible pent-up demand for a solution in Alzheimer's, and there hasn't been one."