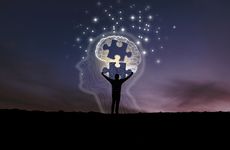 NEW YORK – Diagnostics firm Durin Technologies is moving toward commercialization of its blood-based test for the early detection of Alzheimer's disease.
The Mullica Hill, New Jersey-based company is currently preparing a pre-submission filing for the US Food and Drug Administration. Depending on the agency's feedback, Durin plans to either take the assay through the FDA or launch it as a laboratory-developed test, said President and CEO Benjamin Belinka.
The company's test, named Duritect-AD, measures the levels of eight autoantibodies in blood to assess the likelihood that an individual has Alzheimer's disease. Last month, company representatives along with researchers from Rowan University and Brown University published a paper in the Journal of Alzheimer's Disease evaluating its performance in a set of 328 samples collected from sources including the Alzheimer's Disease Neuroimaging Initiative and the New Jersey Institute for Successful Aging's (NJISA) Memory and Aging Program (MAP). The Alzheimer's cases included 64 individuals who were cognitively normal at the time of sampling and 128 individuals with either mild cognitive impairment or mild-to-moderate Alzheimer's disease.
In the study, the eight markers distinguished between Alzheimer's cases and healthy controls with a sensitivity of 80 percent and a specificity of 81 percent. Adding subject age to the model boosted the test's performance to sensitivity of 92 percent and specificity of 94 percent when looking at non-age-matched controls and sensitivity of 100 percent and specificity of 92 percent when looking at age-matched controls.
Belinka said the company is now in the process of manufacturing assay components and is planning a clinical trial to support either an FDA submission or launch of the test as an LDT. He said that while the company aims to take the test through the FDA regardless, it might opt for the LDT route to enable more rapid commercialization. The company does not currently have a CLIA facility, but Belinka said it is exploring acquiring one.
The FDA has yet to clear a blood-based test for Alzheimer's disease, though the space is a hot one with companies including Roche, Fujirebio, C2N Diagnostics, Diadem, and Quanterix, developing such assays. PET imaging and cerebrospinal fluid assays are currently the most common modes of evaluating patients suspected of having Alzheimer's, but the former is expensive, typically costing in the thousands of dollars, while the latter involves a spinal tap, which some patients are reluctant to undergo, particularly for screening purposes. This has made blood-based tests an appealing alternative.
Recent FDA approvals for Biogen's Alzheimer's drug Aduhelm (aducanumab) and Eisai's Alzheimer's drug Leqembi (lecanemab) could also drive demand for blood-based Alzheimer's testing options. It remains uncertain how widely prescribed these drugs will be and what sort of patient work-up will be required, but blood-based tests could prove relatively inexpensive and noninvasive options for identifying patients who could benefit from these and future Alzheimer's therapies.
Most blood-based Alzheimer's tests have focused on measuring analytes like β-amyloid and various forms of tau protein that were initially linked to Alzheimer's disease via studies done in cerebrospinal fluid. Durin has taken a different tack, using large-scale protein arrays to identify autoantibodies expressed at high levels in individuals with Alzheimer's disease. The company's approach is based on research done by Robert Nagele, Durin's cofounder and a professor of geriatrics and gerontology at the NJISA at Rowan University. Nagele and Belinka, formerly a VP at medical technology firm VectraMed, founded the firm in 2010.
Autoantibodies attack antigens produced by the body itself. They are commonly implicated in autoimmune conditions but are also thought to be involved in a broad range of biological processes, including protecting against disease. Given this, some believe they could be useful as disease biomarkers.
A number of researchers and companies have explored using autoantibodies for this purpose. Provista Diagnostics, for instance, built its Videssa Breast Cancer test using autoantibody markers licensed from Arizona State University's Biodesign Institute. UK-based diagnostics firm Oncimmune has developed an autoantibody test for the early detection of lung cancer and is collaborating with researchers at Dana-Farber Cancer Institute to look for autoantibodies that could help predict patient responses to immunotherapies. In 2018, Exact Sciences acquired Armune BioScience with the intention of exploring how that company's portfolio of autoantibody markers could aid its development of cancer early detection tests.
Autoantibodies have also been linked to Alzheimer's disease specifically, with multiple studies identifying autoantibodies against neurotransmitters, glial proteins, and proteins like β-amyloid and tau that are believed to be involved in the disease process. Biogen's Alzheimer's drug aducanumab is based on an autoantibody that attacks amyloid beta plaques that was discovered in elderly individuals who showed little evidence of cognitive decline.
Belinka said he and his Durin colleagues believed autoantibody signatures might allow for detection of Alzheimer's in its earliest stages, given that the immune response may well precede the development of observable symptoms.
"The idea was, could the body's immune system reacting to the disease [offer] a way for us to determine that the disease had started," he said. "And this could happen even years before you start seeing the cognitive problems that are usually telltale for early dementia or Alzheimer's."
In the Journal of Alzheimer's Disease study, the eight autoantibody markers alone identified 77 percent of presymptomatic individuals who went on to develop Alzheimer's while the model consisting of the marker plus age identified 97 percent, suggesting that the test could prove useful for detecting the disease at its earliest stages, though it remains to be seen if these results stand up to validation in larger and more diverse cohorts. Such a test could be helpful for clinical trial enrollment, allowing pharma companies to identify patients in the early stages of Alzheimer's when their drugs are most likely to help. Longer term, it could provide a screening tool for determining who should receive anti-Alzheimer's drugs.
Other markers either on the market or under development, including Aβ 42/40 ratio, pTau 231, and p53, have also demonstrated potential for identifying presymptomatic individuals at risk for the disease.
Despite being in business for more than a decade, Durin remains a small operation, with roughly five employees, Belinka said. He said the company, which raised $3.5 million in financing in 2019, has largely been funded by a single family office to date. He said Durin aims to raise an additional $10 million to $13 million to fund the process of either taking the test through the FDA or launching it as an LDT.