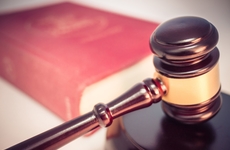 This article has been corrected from a previous version to note that Athena Diagnostics filed its writ of certiorari with the Supreme Court, not the Court of Appeals for the Federal Circuit.
NEW YORK – After Athena Diagnostics' unsuccessful attempts in a lower court to sue Mayo Collaborative Services for infringing its patent claims on a method of diagnosing a neurological disorder, the firm last month asked the US Supreme Court to step in and clarify the patent eligibility of diagnostics. 
Mayo Collaborative Services (also known as Mayo Medical Laboratories) responded on Friday, however, that if patent eligibility needs clarifying, it should be done by Congress. 
The case deals with Athena's claims in patent No. 7,267,820, describing a method of diagnosing neurological disorders by detecting autoantibodies to muscle-specific kinase (MuSK), a tyrosine kinase receptor that plays an important role in the development of neuromuscular junctions. For the majority of patients with myasthenia gravis (MG), an autoimmune disorder characterized by skeletal muscle weakness, the condition is caused by autoantibodies to the acetylcholine receptors, but in a smaller subset, these MuSK autoantibodies are the cause. 
The inventors of the '820 patent discovered the relationship between MG and MuSK antibodies and developed a way to detect them. Quest Diagnostics subsidiary Athena, as the exclusive licensee of the patent, markets a diagnostic that utilizes the methods described in the patent, and sued Mayo for patent infringement after it began selling competing tests in 2015. However, the Court of Appeals for the Federal Circuit earlier this year affirmed a district court's judgment that the '820 claims are invalid because they are directed to a natural law and lack an inventive concept, and denied a rehearing. 
This case and others like it have generated much confusion in the diagnostics space about what distinguishes the discovery of a natural law from an invention worthy of a patent, according to experts.
Section 101 of the US Patent Act states that anyone who invents or discovers a new or useful process, machine, manufacture, or composition of matter, can obtain a patent. However, the courts have also restricted abstract ideas, laws of nature, and natural phenomenon from being patent eligible. In recent cases, the Supreme Court has applied these judicial exceptions in ways that have altered the patent landscape for diagnostics. Particularly, in Mayo v Prometheus, the Supreme Court struck down Prometheus' patent claims on methods of determining metabolite levels in the body to dose thiopurine drugs for stomach disorders. 
The Justices reasoned that "an application of a law of nature … to a known structure or process may [deserve] patent protection," but in order to transform a law of nature into something worthy of a patent, the applicant "must do more than simply state the law of nature while adding the words 'apply it.'" In the aftermath of that case, diagnostic patent claims like the ones at issue in the '820 patent have become particularly vulnerable to the so-called Mayo test. The two-step patent eligibility test requires first assessing if patent claims are directed to a Section 101 judicial exception, and if so, determining if there is an "inventive concept." 
This second step of the Mayo test is at the root of the confusion in the diagnostics space. "The two-step test does not really provide a coherent way to distinguish discovery from invention," said Robert Cook-Deegan, a professor in the School for the Future of Innovation in Society at Arizona State University. "It just does not work very well. The folks who want to patent things that are made useful by human intervention, but are based on new discoveries, and could benefit from the post-discovery investment that patents can induce, have a real problem."  
This framework was put forth to do away with overly broad claims that would monopolize a natural law or abstract idea, but as noted by Federal Circuit Judge Timothy Dyk, who agreed with parts of the majority CAFC opinion, "Mayo left no room for us to find typical diagnostic claims patent eligible, absent some inventive concept." 
Athena told the Supreme Court in its writ of certiorari that because its patent claims "recite a new and specific method of diagnosing MG through a series of concrete laboratory steps," and "no one had previously diagnosed MG by detecting MuSK autoantibodies," that the claims should survive. Moreover, the lab argues that because its diagnostic method relies on radiolabeled MuSK, a manmade molecule, to detect MuSK autoantibodies and diagnose MG, it is patent eligible under the precedent set by the Supreme Court in Association for Molecular Pathology v Myriad Genetics. In that case, the court determined that while isolated DNA sequences are patent ineligible as a natural law, complementary DNA (cDNA) synthesized in the lab could be patented. 
"If these claims [in '820] are patent-ineligible, that is truly the end for most medical diagnostic methods," Athena told the Supreme Court. "This case is therefore an ideal vehicle to clarify the patent eligibility of medical diagnostic tests. 
Mayo responded to Athena's petition for a writ of certiorari on Friday, countering that the court had correctly applied the Mayo test and determined that Athena's claims are directed at a natural law using conventional methods in the diagnostics field. Allowing Athena's claims would enable the company to monopolize the diagnosis of MG and other MuSK-associated diseases, Mayo cautioned. 
As to Athena's claim that the Supreme Court's decision regarding cDNA in Myriad should make the man-made molecules in its diagnostic method patent eligible, Mayo noted that the Justices' rationale there was that synthesized cDNA, which contains exons but excludes introns, does not exist in nature, and in that way is "markedly different" from naturally occurring DNA. Labeling MuSK doesn't make it "markedly different," Mayo argued.
Finally, the firm pointed to the growth in the genetic testing industry as evidence that Mayo hasn't negatively impacted innovation and investment in diagnostics. Indeed, according to one analysis, in 2018, there were more than 74,000 commercially available genetic tests in the US and 14 new tests entering the market daily, up from 70,000 tests the prior year and an average of 10 new tests launched daily. The US Food and Drug Administration last year approved 25 molecularly targeted indications that rely on genetic testing — 10 new molecular entities and 15 expanded indications of previously approved products — compared to 19 approvals in 2017.
Still, if the diagnostic patent eligibility law needs clarification, that is best left up to Congress, which is already considering drafting a bill to broaden patent eligibility and has held hearings to air the diversity of opinions on the topic. "If Section 101 [of the patent law] is to be changed in some manner, the congressional process is the appropriate avenue to do so, not through Athena's request that this Court reinterpret the statute now in a way that is more favorable to Athena's generic medical diagnostic claims," Mayo told the Supreme Court.
Athena, meanwhile, has petitioned the Supreme Court because it believes that the law around patent eligible subject matter in diagnostics is "in a state of turmoil," and that the Federal Circuit's decisions in this and other recent diagnostic patent cases essentially means that the "vast majority" of tests are "effectively unpatentable." 
According to one analysis cited by Athena, there was a marked uptick in Section 101 rejections for medical diagnostic and software business patents at the US Patent and Trademark Office following the Supreme Court's decisions in Mayo and in Alice Corp v CLS Bank International (a case that dealt with software patents). Colleen Chien and Jiun Ying Wu from the Santa Clara University School of Law analyzed 4.4 million USPTO actions from 2008 through mid-July 2017 and found that the patent office rejected 32 percent of medical diagnostic applications on Section 101 grounds a month after Mayo was decided, up from 7 percent the month before the decision. At one point during the evaluation period, the USPTO rejected as many 64 percent medical diagnostic patents using section 101.
In a series of recent cases, including Athena v Mayo, Ariosa v Sequenom, and Cleveland Clinic Foundation v True Health Diagnostics, the Federal Circuit invalidated patent claims directed at methods of detecting naturally occurring substances to inform a diagnosis or prognosis – MuSK antibody to diagnose MG in the first case, cell-free DNA to determine fetal characteristics in the second, and levels of the myeloperoxidase enzyme to gauge cardiovascular disease risk in the third. However, the Federal Circuit has also upheld the eligibility of patent claims that involve new methods of treatment or unconventional lab techniques. 
For example, in Vanda Pharmaceuticals v West-Ward Pharmaceuticals, the Federal Circuit found eligible Vanda's patent claims describing a method of treating schizophrenia patients, where the dose of the drug iloperidone is determined based on the results of a CYP2D6 genotyping assay indicating whether they are poor metabolizers of the drug and at risk for irregular heart rhythms. The court there found that Vanda's patent claims survived the Mayo test because they didn't just recite a natural relationship but applied it to identify a new and safer way of administering an existing drug. 
Federal Circuit Judge Alan Lourie wrote that in deciding these cases, the court has consistently applied the Mayo test and drawn a clear line "between new method of treatment claims and unconventional laboratory techniques, on the one hand, and, on the other hand, diagnostic methods that consist of routine steps to observe the operation of a natural law."
However, these decisions have only raised additional questions around patent eligibility, particularly regarding what constitutes an inventive step in the Mayo test, and multiple companies have asked for judicial clarification, said Arti Rai, an intellectual property expert and faculty director of the Center for Innovation Policy at Duke University School of Law. For example, in Hikma Pharmaceuticals v Vanda Pharmaceuticals, Hikma has petitioned the Supreme Court to clarify whether patents claiming a method of medical treatment are automatically patent eligible under Section 101 because they represent a specific application of a natural law.
"The issue is whether the threshold [for patent eligibility] is fairly high or whether any activity that is not entirely routine and conventional … count?" Rai said. She noted that this is essentially what Athena is asking the Supreme Court to weigh in on: Does radiolabeled MuSK, which hadn't been used before to diagnose MG, count as a "not entirely routine" use of the technology? 
Although CAFC has already determined that the claims in '820 don't pass the Mayo test, Federal Circuit judges in Athena v Mayo have also expressed frustration with the state of patent eligibility, and suggested that they may have come to a different decision had their hands not been tied by Supreme Court precedent. "As long as the [Supreme] Court's precedent stands, the only possible solution lies in the pens of claim drafters or legislators," Judge Lourie wrote. "We are neither."
The comments of some of the judges in this case were particularly disturbing to Roger Klein, who, as a trained pathologist and a legal consultant to labs and biotech firms, felt they displayed a misunderstanding of laboratory diagnostics and the discovery and translational process. "Mayo v Prometheus was a godsend for molecular genetic testing and an essential predicate to the progress we have made in applying massively parallel sequencing in clinical settings," said Klein, who was previously the medical director of molecular oncology at the Cleveland Clinic, and is currently a faculty fellow in the Center for Law, Science, and Innovation at the Sandra Day O'Connor Law School at Arizona State University. "Without Mayo, there is no way we could routinely and inexpensively sequence many, hundreds or thousands of genes, exomes and genomes." 
The case has also received amicus briefs from groups like the Biotechnology Innovation Organization (BIO), the Pharmaceutical Research and Manufacturers of America, former Federal Circuit Chief Judge Paul Michel, the advocacy group New Cures for Cancer, and Freenome, the developer of artificial intelligence-driven blood-based early cancer detection tests, which all expressed concern about what the Federal Circuit's decision in this case may portend for innovation in the diagnostics industry. "Too much is at stake for the Court to pass over this petition," BIO told the Supreme Court. "If there is no path to patent-eligibility for diagnostic methods, inventors and businesses need to know this so they can plan and maintain their inventions in trade secrecy or redirect their efforts and investments into other endeavors."
Although Athena and its supporters assert that the current Section 101 standard is reducing investment in new technologies, this may be more of a problem for some kinds of diagnostics than others. "I suspect that it has gotten harder for diagnostics firms to propose BRACAnalysis-like blockbuster diagnostics to venture capital partners, so that stream of investment is drying up," said Cook-Deegan, referencing the test with which Myriad monopolized the breast cancer risk testing space for nearly two decades until the Supreme Court invalidated its claims on isolated gene sequences. 
However, since that decision in 2013, competing firms, such as Color, Invitae, Ambry Genetics, and GeneDx (a subsidiary of BioReference Laboratories), have built sustainable businesses in hereditary cancer testing and in the genetic testing space overall. "If anything, the problem in genetic diagnostics these days is not a paucity of firms or options, but a profusion of different tests for more or less the same things," Cook-Deegan said. "Think of all those cancer panels. [It's] hard to argue the problem is lack of innovation pathways." 
Still, diagnostics that rely on an algorithm or on software may be particularly vulnerable to patent law, Rai pointed out, since based on Supreme Court precedent, these types of claims can and do fail as laws of nature and as abstract ideas. 
As to whether investment in diagnostics is declining as a direct result of Mayo, that's hard to estimate from available venture capital and private equity data, though Rai hasn't noted a big drop off. Her own research has shown that FDA diagnostic or device approvals have increased in the years after Mayo, as have biomarker transactions, though there may be "some softness" in the number of Dx patent applications and grants by small firms. 
While Rai agrees that there is confusion in the diagnostics field about patent eligibility, she is of the view that the courts aren't the right way to go about resolving the uncertainty. Many industry players and stakeholders have instead turned to Congress. Over the summer, the Senate Judiciary Subcommittee for Intellectual Property heard testimony on how it might clarify Section 101 to expand patent eligibility while ensuring that basic research isn't thwarted. Based on the feedback at the hearings, legislators said they will further refine a draft bill to change the US patent law.
"Congress is better suited [to address this]," Rai said. "To come up with a coherent test, the Supreme Court would have to disavow, or very explicitly limit, some of its precedent, and that's probably not something the Court wants to do."