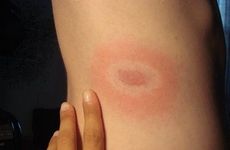 NEW YORK (360Dx) – A working group has recommended that the federal government explore the use of new technologies and repurposing existing ones to improve the diagnosis of tick-borne diseases.
In a report issued today to Congress by the Tick-Borne Disease Working Group, a subcommittee of the group said that with current tick-borne disease diagnostics reliant on decades old technology, "support is urgently needed to further develop and refine technologies … and for clinical studies comparing the performance of new technologies to that of currently available serologic tests," which are the predominant method of diagnosing tick-borne ailments such as Lyme disease.
The working group is a federal advisory committee that was formed by Congress as part of the 21st Century Cures Act. Today's report is the committee's first and covers a wide swath of subjects around tick-borne diseases, including issues around access to care, challenges to disease surveillance, and the state of treatments for such diseases.
In its findings, a subcommittee that specifically explored the state of diagnostics for tick-borne diseases identified three priority areas for potential increased federal funding — gaps in diagnostic technologies; improved approaches and innovative technology for diagnosing Lyme disease; and the inclusion of special populations in devising new approaches to diagnosing disease.
While the report broadly looked at tick-borne diseases, the diagnostics subcommittee focused primarily on Lyme disease.
In the realm of new technology development, the subcommittee noted that current tests for detecting Lyme disease has several limitations. Most commercially available Lyme disease tests use technology that is more than 30 years old, and serological assays that detect antibodies against B. burgdorferi, the organism that causes Lyme disease, are currently the only lab tests for the ailment that is cleared by the US Food and Drug Administration and recommended by the US Centers for Disease Control and Prevention, it said.
Among the firms that offer tick-borne tests are Oxford Immunotec, Gold Standard Diagnostics, and Quidel.
However serologic tests cannot correctly identify all patients with Lyme disease, the report said, adding they depend on subjective interpretation and can be confusing to healthcare providers and patients.
Another method of diagnosing the disease is through a bulls-eye rash that patients may develop. But, the report said, fewer than half of patients may develop such a rash, or a rash may take on a shape form other than a bull's eye.
The subcommittee said that in addition to improving current testing technologies, new methods or repurposing existing technologies could lead to better diagnosis of Lyme disease. For example, metagenomic sequencing of DNA or RNA, as well as proteomics-based approaches, can be used to identify tick-borne pathogens in clinical samples. Also, transcriptomics and metabolomics, which can be used to assess a patient's host response during infection, can be potentially used "as a method to stage disease," the report said.
Other technologies being used in other fields, such as cancer and other infectious diseases, that are being repurposed for Lyme disease diagnoses include microfluidics, affinity capture technology, cytokine release assays, and nanopore sequencing, the subcommittee said.
In the area of including special populations in research into Lyme disease, the report said that the number of children with the disease may outnumber adults with it in endemic areas, yet most studies evaluating diagnostic tools for the ailment have included "few, if any, pediatric patients."
Other smaller patient populations have also been underrepresented in such studies, the subcommittee said, such as minorities, patients in geographies with low prevalence of Lyme disease, immunocompromised patients, pregnant women, and neonates born to women who were infected during pregnancy.
According to the CDC about 300,000 new cases of Lyme disease occur each year in the US, and tick-borne diseases, in general, have attracted the attention of diagnostic firms, as well as academic researchers, who are developing new diagnostic tests. They include Ceres Nanosciences, Reagena, and a broad coalition of researchers from Columbia University, CDC, the National Institute of Allergy and Infectious Diseases, Roch, Farmingdale State College, and Stony Brook University.