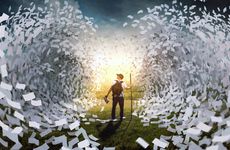 NEW YORK — Europe's In Vitro Diagnostic Regulation has come into force, bringing into place a comprehensive remaking of the way that in vitro diagnostics are assessed and certified for placement on the European clinical market that has presented challenges for manufacturers and regulators alike.
When the regulation was enacted in 2017, it gave companies a transition period until May 26, 2022, to submit and gain certification of their tests, as well as for regulators to assemble the resources to evaluate them. Yet five years since it became law, Europe is still struggling to meet the requirements of the IVDR, which calls for the clearance of most tests by designated certification organizations, called notified bodies (NBs), before they can be sold for clinical use.
Under the previous European law regulating IVDs, 1998's IVD Directive, manufacturers were able to obtain a CE-IVD mark for their molecular tests following a self-certification process in the majority of cases. The IVDR ended that, requiring instead that most tests obtain a certificate from an NB, including those already certified under the IVDD, a decision that aligned Europe's pathway with the US and Japan.
By the end of 2021, though, only half a dozen NBs had been designated to certify IVDs in Europe, and since all tests on the market, not just new assays, require assessment, a regulatory bottleneck has emerged that prompted the EU to extend the date of application for legacy devices in a staggered way, depending on the class of the device, through 2028. Most molecular devices fall into Class C under the IVDR, meaning that if they currently hold a CE-IVD mark, they will require clearance by an NB by May 2026.
While this appeared to take some pressure off the European IVD market, the problems that caused the commission to extend the date of application to legacy devices have not gone away, and even though there are now seven NBs designated to assess devices under the IVDR, it's a far cry from the nearly two dozen that were designated to do so under the IVDD, or even the 18 organizations that have declared their intentions to seek designation for the IVDR.
The result is a congested regulatory system, with lengthy waiting lists, particularly for smaller companies with first-time tests, as NBs are tasked with certifying nearly every IVD in Europe within a few years, a situation that Erik Vollebregt, a life sciences and IP lawyer and founding partner of Amsterdam-based Axon Lawyers, likens to "a python trying to eat a water buffalo."
Vollebregt said in an interview that even if all 18 NBs that have announced their intention to be designated for the IVDR were designated and operating at full capacity, they still would not be able to meet the current transition timetable.
"Let's say they designate all of these 18, which is years out, there is still an enormous growth of certificates that need to be passed through the IVDR," said Vollebregt. He noted that MedTech Europe, an association representing most European IVD and medical device manufacturers, has calculated that a 780 percent increase in NB capacity would be necessary to "pass this bulge."
MedTech Europe said as much in a statement released on Thursday to mark the date of application, calling it an "important new chapter" for IVDs in Europe. The trade association said that it has supported the overhaul of regulatory requirements since it became law, noting that it not only requires a new pathway for conformity assessment but also implements a new risk classification system, updated clinical evidence requirements, a new post-market surveillance system, the introduction of a new database containing this information, and many other provisions, including those covering device identification and supply chain traceability.
However, it pointed out that the infrastructure is not yet in place to support this new system, a situation that creates challenges for the IVD sector. The association, in particular, drew attention to the lack of NB capacity, as well as to the need to finish the deployment of the Eudamed database, which will store data about devices on the market, their conformity assessments by NBs, as well as performance study data and post-market surveillance information.
MedTech Europe CEO Serge Bernasconi said in the statement that it is "critical that all needed infrastructure is put in place and made operational without delay."
The British IVD Association (BIVDA), which represents manufacturers in the UK, said more or less the same in a statement issued on Thursday to mark the IVDR's date of application, noting that the amendment passed in December "has not addressed all challenges," and arguing that the "incomplete IVDR infrastructure poses critical ongoing risks that need urgent resolution."
Like MedTech Europe, BIVDA drew attention to a lack of NB capacity and other infrastructure, such as Eudamed. Ashleigh Batchen, BIVDA's regulatory affairs manager, said in the statement that the IVDR was necessary to strengthen the regulatory landscape for IVDs, but noted the sector "still has a long way to go," and encouraged its members to ensure IVDR compliance.
The UK itself is currently transitioning to a new regulatory regime due to Brexit, under which British companies will require a UK Conformity Assessed certificate from domestic NBs, called Assessment Bodies, before selling their tests on the UK clinical market. The Medicines and Healthcare Products Regulatory Agency (MHRA) launched a public consultation on its new regulatory framework last year. There is no mutual recognition agreement in place between the EU and UK, which intends to transition to the UKCA mark by mid-2023.
In its statement, BIVDA said it will continue to work with MHRA to "rapidly propose solutions to avoid disruptions in the supply of life-saving diagnostics."
Stretched for resources
Caroline Moulins, a spokesperson for MedTech Europe, in an email suggested some changes that could augment the designation of NBs in Europe, calling the current process by which organizations demonstrate they meet European standards "excessively bureaucratic."
One potential solution is remote or hybrid audits of the NBs by national authorities, as well as by NBs of companies, for measures such as quality management system assessment processes. This indeed was an issue during the COVID-19 pandemic, particularly during lockdown periods, when it became impossible for auditors to conduct site visits.
NB capacity is increasing, she noted, and two more NBs might be designated for the IVDR by year-end. According to MedTech Europe, it can take up to 30 months for an NB to gain designation for the IVDR. How functional these NBs are following designation is a matter of opinion, she said, as MedTech Europe has heard of long delays in assessments. "Our members' strong impression is that the notified body system is very stretched for resources," she said.
Moulins also provided a general timeline for gaining an IVDR certificate, typically between nine months and a year. She expressed concern that even though the amendment adopted in January extended transition periods for devices, reducing risks around shortages of tests, the pathway would still face difficulty in certifying new and innovative tests.
To alleviate these issues, particularly staff shortages of regulatory experts both within companies and NBs, Moulins suggested a more efficient use of resources, such as remote or hybrid audits.
"If you are lucky, the waiting time might be a year if you are a big manufacturer of IVDs that already has a relationship with a NB, and the NB has capacity to start with your application now," said Vollebregt regarding how long it currently takes new applications to be assessed. "But if you are a small or medium-sized undertaking that has never seen an NB before, and has had its first contacts with an NB, the NB might say, 'We are busy, come back in a few years,'" he said.
While regulatory capacity is one factor here, Vollebregt drew attention to companies that have had five years to prepare for the IVDR and have often done little in the way of enacting its provisions. He noted that some had adopted an "ostrich strategy" of sticking their heads in the sand and hoping that the deadlines would be moved. The amendment covering legacy devices did not change the May 26, 2022, date of application, he noted. Furthermore, the European Commission published a guidance earlier this month covering what it would consider a significant change to a device holding a CE-IVD mark, which would obligate the manufacturer to seek a new IVDR certificate.
"The only way you can interpret this as giving you more time is if you did not actually read the letters in any of the 24 European languages in which the regulation was published," said Vollebregt. "And you cannot do any significant changes to your device, as any change in functionality, analyte, you name it, is going to be a change you cannot implement without an IVDR certificate," he said.
Vollebregt drew particular attention to this latter issue, as almost every IVD on the European market as of May 26 is a legacy device and is thus locked in place, meaning its indication cannot be changed or its panel expanded to cover additional markers. "That is huge," said Vollebregt.
Seismic shift
Manoj Gandhi, senior medical director of genetic testing solutions at Thermo Fisher Scientific, acknowledged in an interview that the IVDR has prompted companies throughout the industry to make significant changes in how they operate to fulfill its provisions. "I think the IVDR is a seismic shift in the regulatory landscape in Europe, from self-certification to something that has to go under review," said Gandhi.
Based in Waltham, Massachusetts, Thermo Fisher Scientific epitomizes the larger IVD manufacturer — the company has north of 70,000 employees worldwide — and Gandhi acknowledged that size, and particularly, regulatory experience might help it as it navigates the regulatory changes in Europe.
"Larger companies have been doing this for a longer time and have much more robust practices in place," said Gandhi. "A lot of IVDR has to deal with processes, especially for regulatory products, so it's relatively easier for larger companies to implement these new guidelines," he said. He added, though, that smaller companies, which are arguably in a disadvantaged place vis-a-vis the IVDR, are also more nimble when it comes to making institutional changes.
"There are pros and cons certainly," said Gandhi. As a larger company, with a global footprint, Gandhi said that Thermo Fisher Scientific has been focused on streamlining its efforts to prepare products for regulatory compliance. "We have to be more consolidated, to do whatever is required so that it satisfies requirements from different agencies," said Gandhi. "I think that is what manufacturers, big or small, should be thinking about," he said.
Darleen Welford, Thermo Fisher Scientific's Cambridge, UK-based regulatory affairs director, said that having a good relationship with NBs, as well as being involved in trade associations, has helped the firm during its transition to IVDR. The associations "have also had changes, as many as the manufacturers, and this has allowed us to understand their issues, their time frames, their roadblocks as well as ours," Welford said. "That has allowed us to manage our expectations through this process."
She pointed out that the pandemic forced the amendment to the transition period not only because it made auditing NBs and companies more difficult, but because tests for SARS-CoV-2 had to remain compliant, no matter what. "There was no existing framework for those products because they were all new and that played a big part in the safety issue of having to keep those products on the market," she said.
Welford added that Thermo Fisher Scientific is taking part in MHRA's consultation on future UK IVD regulatory requirements. Internally, it continues to funnel all of this information back into the company, as it plans for the products it has on the market and those it wants to put through its pipelines.
How will it all turn out? Axon Lawyers' Vollebregt said that regardless of situations around infrastructure, IVD companies cannot afford to miss out on the European market and have to prepare to submit their tests for clearance under the IVDR, even if they have to wait in line.
"I tell people, 'Are you willing to go on your next earnings call and say, we lost our European market share because we were unwilling to read the regulations?'" he said. "This is no different from a kid looking at their calendar and saying, 'I have to hand in my homework early next week, so I have the week off,'" he said. "It's that kind of thinking," he said. "If it is important, act like it is important, resource like it is important, prepare like it is important," added Vollebregt.
He acknowledged that Europe, which was once considered a hub for innovative new IVDs given its relatively flexible regulatory landscape, might lose its status as a launching pad for new tests.
"I am hearing it more, that fewer new companies are going to Europe first anymore, so it is a self-defeating strategy," said Vollebregt of the IVDR. "In the end, does it protect the patient better? I am not so sure," he continued. "They could have set up this transitional system in a more clever way."