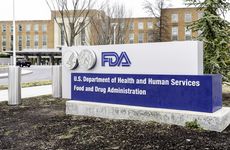 This story has been updated to include recent comments from Sen. Patty Murray, D-Wash.
NEW YORK – Congress appears poised to tackle regulation of laboratory-developed tests this year, as lawmakers look to pass legislation that would establish the US Food and Drug Administration's authority over these tests.
Rep. Larry Bucshon, R-Ind., said that he hopes this year to attach the Verifying Accurate, Leading-edge IVCT Development (VALID) Act to other must-pass legislation. Sen. Patty Murray, D-Wash., chair of the Senate Committee on Health, Education, Labor, and Pensions (HELP), said this week that she hopes to do the same.
Introduced in the House last June by Bucshon and Rep. Diana DeGette, D-Colo., members of the House Energy & Commerce Committee, the bill would establish a new category of tests called in vitro clinical tests (IVCTs) comprising both lab-developed tests and test kits, and would put the FDA in charge of regulating them.
Passage of the bill would resolve decades-long questions around the FDA's authority to regulate LDTs. The agency has historically exercised enforcement discretion over LDTs by leaving the Centers for Medicare & Medicaid Services to oversee them under the Clinical Laboratory Improvement Amendments. It has maintained, however, that it has the authority to regulate these tests. Many in the lab and pathology space have disputed this and claimed that granting FDA oversight of LDTs would add needless expense and complication to the test development process, hindering innovation and harming patients.
Bucshon and DeGette first released a draft of the VALID Act in December 2018. That draft represented a revision of a previous bill, the Diagnostic Accuracy and Innovation Act, that they had previously written with significant input from the lab and diagnostics industry. They first introduced the bill in Congress in March 2020, with an identical bill introduced in the Senate at the same time, sponsored by Sens. Michael Bennet, D-Colo., and Richard Burr, R-N.C. Bennet and Burr also reintroduced the act in the Senate last June.
The VALID Act creates a risk-based framework for IVCT regulation, with high-risk tests, like novel assays, required to go through premarket review, while lower-risk tests could go to market after passing through technological certification. The law would grandfather in LDTs currently in clinical use.
While the VALID Act has been in the works for more than five years, Bucshon said that the required reauthorization of the Medical Device User Fee Amendments (MDUFA) presents an opportunity for passing the bill. MDUFA allows the FDA to charge companies fees for medical device reviews, with these fees making up almost half of the agency's annual budget. The current authorization will expire at the end of September 2022, meaning Congress will need this year to pass legislation reauthorizing the fees. Bucshon said he will try to attach the VALID act to MDUFA reauthorization.
"It can be difficult as a standalone [bill] to get the attention of Congress, honestly," he said. "There's an opportunity, because [MDUFA] is related to laboratory testing and devices that we might be able to get the VALID Act included."
During the Senate HELP pandemic preparedness hearings on Tuesday, Murray said that she and Burr likewise plan to attach the VALID Act to MDUFA reauthorization.
Bucshon said he believes that if the bill is brought up for a vote this year it will have the votes to pass.
"I think for the most part, this version of VALID is broadly bipartisan, in both the House and the Senate, and has stakeholder support, for the most part," he said. "So, I'm optimistic."
Regarding stakeholder support, response to the legislation has varied across the industry with, generally speaking, organizations heavily invested in LDTs, like the American Association for Clinical Chemistry (AACC) opposed, and organizations on the IVD side of things, like the Advanced Medical Technology Association (AdvaMed), more supportive. The American Clinical Laboratory Association (ACLA), which represents large national lab firms like Quest Diagnostics and Laboratory Corporation of America, is not opposing the bill but has a number of reservations it has raised with Congress and that it is working to get addressed.
Tom Sparkman, ACLA's senior VP for government affairs and policy, said that "there is very much a possibility that the VALID could move this year," adding that MDUFA reauthorization "creates an obvious FDA legislative vehicle."
Sparkman highlighted as another indication of momentum for the bill the fact that Burr, Murray, and their staffs have begun reviewing the bill.
"They haven't started rewriting it or anything at this point, but they have started looking at it in a very granular way that hasn't happened before," Sparkman said. "It is a serious effort."
During a December 2021 hearing for recently confirmed FDA Commissioner Robert Califf, Burr indicated his desire to act on LDT regulation, saying that "Congress needs to speak to resolve this decades-old [LDT] issue once and for all."
Representatives for Murray and Burr did not respond to inquiries about the bill's status.
The matter of the FDA's authority over LDT regulation was also raised recently in response to a New York Times article detailing questions around the performance of certain noninvasive prenatal testing products. In January, a group of nearly 100 congressional Republicans wrote a letter to the FDA asking what the agency was doing to regulate these tests, many of which are LDTs. The agency reportedly has responded by asking the lawmakers for legislation that, like the VALID Act, would strengthen its authority over LDTs.
Bucshon's interest in bringing LDTs within the FDA's purview long predates the NYTimes article, but he cited the story several times as an example of why the legislation is needed, suggesting it could be an effective talking point in driving support for the bill.
The NIPT story is also a good fit for the case Bucshon and others have made for increased scrutiny of LDTs — advances in areas like genetic testing mean these tests are in many cases significantly more complex than in the past.
"I think what has changed somewhat are the technology advances and what we can test for," Bucshon said. "Genetic abnormalities are just one example. There are other risk factors for a variety of different things that we are going to be able to test for in the future, and with personalized medicine doctors will be able to treat you personally based on specific tests."
"We can't just have the Wild West out there," he said. "I just think there is a regulatory blind spot and looking at the future, I don't see that we can have that."
Lab Opposition
Opponents of the bill, meanwhile, dispute the existence of this "regulatory blind spot," arguing that current CLIA regulations provide sufficient oversight.
In an email, Stephen Master, AACC president, and chief of the division of laboratory medicine at Children's Hospital of Philadelphia, noted that while "CLIA itself does not require clinical laboratories to establish the clinical validity of LDTs, the College of American Pathologists and the Joint Commission — both of which are deemed accrediting organizations under CLIA — do require that labs document clinical validation of LDTs."
Master, speaking on behalf of the AACC, raised several primary issues the organization has regarding the VALID Act, including the fact that the law's proposal to grandfather in existing LDTs could prevent labs from making needed updates to those LDTs down the road if it will require taking them through the new regulatory process; the potentially burdensome nature of the adverse events reporting system the law will require test developers to maintain; and the concern that new users fees applied to LDTs could prevent many labs from developing and offering these tests.
Master also noted that while the risk-based framework proposed under the law provides a "technology certification" pathway by which labs can launch low-risk tests without going through premarket review, as written, this pathway "appears to be nearly as cumbersome and costly, from a clinical laboratory perspective, as the existing FDA 510(k) review process."
"Few, if any hospital laboratories, would be able to comply with this requirement," he added.
Master argued against tying the VALID Act to MDUFA reauthorization, saying that it would be "inappropriate" given that the stakeholders for the two pieces of legislation are different. He also expressed concern that MDUFA reauthorization would happen "on an expedited basis," given the looming expiration of the current program.
"The VALID Act should be considered under regular order, not attached to a must-pass vehicle, to allow for careful consideration and development of sound policy that is in the best interest of patients and public health," he said.
ACLA's Sparkman echoed many of AACC's concerns, including around the process for grandfathering in existing tests and the requirements of the "technology certification" pathway as currently written.
He also emphasized the need for clear lines of jurisdiction between the FDA's regulation of LDTs and CMS's regulation of clinical laboratories more broadly.
"It's very important that clinical laboratories be recognized and regulated as clinical laboratories and not device manufacturers," he said.
For instance, in previous comments on the law, ACLA has noted that lab professionals using LDTs often consult with healthcare providers to discuss the results of these tests, a role that IVD manufacturers don't play, and which the organization has urged be protected under any new law regulating LDTs.
Master said that AACC endorses an alternative bill for regulating LDTs, the Verified Innovative Testing in American Laboratories (VITAL) Act, which Sen. Rand Paul, R-Ky., introduced in 2020 and reintroduced in 2021. That bill would take LDT regulation out of the hands of the FDA and place the tests under the authority of the US Health and Human Services secretary under the Public Health Services Act.
Bucshon said he did not think the VITAL Act was a "serious effort." Paul's office did not respond to a request for comment on where the bill stood. ACLA's Sparkman also suggested that the VITAL Act was unlikely to prove an actual alternative to the VALID Act.
Asked whether ACLA might prefer the framework of the VITAL Act, he said that the "VALID Act is really the only proposal that has broad enough support in Congress and among other stakeholders to be potentially viable. So, the VALID Act is where we are focused."