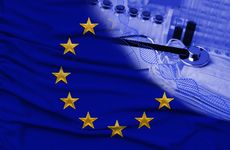 NEW YORK ─ Europe's new In Vitro Diagnostic Regulation has not only redrawn the regulatory map for test manufacturers, but laboratories that modify existing assays or make their own tests to better care for patients are staring at a substantial increase in oversight, as well.
When the IVDR takes effect next May, not only are all IVDs on the market expected to have achieved approval from accredited standards organizations, called notified bodies or NBs, but providers of laboratory-developed tests are expected to bring their assays into line with the new regulation. What that means is that labs that have used LDTs will be expected to use a commercial, CE-IVD marked test instead, or justify to local authorities their reasons for using an LDT. They will also be expected to create and maintain dossiers for their LDTs that include information about their manufacture and use, as well as performance data.
Compared to outgoing regulations on LDTs in Europe, which provided European labs with a great deal of flexibility and autonomy, the IVDR inarguably increases the regulatory burden on LDTs, or in-house produced devices as the IVDR calls them, and has left laboratories worried both about how the IVDR will impact their operations, as well as scratching their heads as to how the new regulation will even be applied.
Those familiar with the IVDR say that some labs remain almost willfully unaware of the new regulation, while others are hoping the European Commission will delay the May 26, 2022, transition end date by a year, as they did with the IVDR's sister regulatory overhaul, the Medical Device Regulation, or MDR, last year, citing issues arising from the COVID-19 pandemic. Further to a recent request by the EU Council, the European Commission is set to publish a proposal for legislative measures to address the problems with the IVDR this month.
"There are definitely the people in the know, the people in doubt, the people in the dark, and then the people in panic," said Erik Vollebregt, a life sciences and IP lawyer and founding partner of Amsterdam-based Axon Lawyers.
For the past few years, Vollebregt has been engaging IVD manufacturers about how to bring both their existing test catalogs as well as future diagnostics into compliance with the IVDR, a tall task, as to date, just half a dozen notified bodies have received accreditation, resulting in an extensive waiting list to have one's submission reviewed. He has also been in communication with labs that offer LDTs, some of whom he characterized as being almost purposefully aloof as to what the IVDR portends for their activities under the new regime.
Under the previous regulation governing IVDs, 1998's In Vitro Diagnostic Directive, only about a fifth of tests required regulatory clearance. Labs were given free hand to use the tests they wanted, including LDTs. But under the new IVDR, labs must either use a CE-IVD-marked test, or justify why they must use an LDT instead, as well as maintain documentation on their tests. The reaction of some labs, Vollebregt observed, has been to stick their heads in the sand.
"What labs haven't realized is that the IVDR puts an enormous stick in their wheel of autonomy," said Vollebregt. He characterized labs' failure to account for changes wrought by the IVDR as a "bit of reckless arrogance" and said they should have taken note of them long ago.
"Labs say they have been caught off guard by this, either because it's a real surprise or they haven't been paying attention, but these provisions have been in the IVDR since the start, so that is going back to 2012 when the proposal was made," said Vollebregt. He noted that labs that offer LDTs are highly organized and maintain other accreditations to operate, including employment and tax legislation. "They know about that, so why wouldn't they know about this?" he said.
But, as Vollebregt noted, there is far more to the story. One aspect is the lack of NBs potentially constraining the availability of cleared IVDs on the market come next May. Yet there is also a lack of resources within laboratories, both in terms of finances and expertise, to oversee the transitioning of thousands of LDTs serving a region of approximately 500 million people impacted by the IVDR. Regulatory authorities also lack the personnel to widely enforce the IVDR's provisions in labs, and the way to interpret those provisions is still being debated.
"People who are IVD experts and work in government enforcement don't really grow on trees," said Vollebregt. "And as much as they exist, they have all been poached by NBs and the Abbotts and Roche Diagnostics of this world, because they have needed those people for their transition."
QServe, an Arnhem, Netherlands-based regulatory affairs consultancy, has also been "poaching" those experts. According to Gert Bos, executive director at QServe, the company has grown from about a dozen people five years ago to 85 full-time employees and 40 contractors. "That is partially related to the MDR and IVDR," Bos said. "The trouble is not only hiring people but educating them, and there will be a shortage for the long term of experts."
Like Vollebregt, Bos said that it's already a bit late to debate the impact of the IVDR on labs, given the fact that the end of the transition period is less than eight months away and the legislation was implemented in 2017. Still, he said that there might be some solutions to keep the delivery of healthcare in Europe operating smoothly, even as both manufacturers and labs struggle to fulfill provisions. Specifically, Bos said that manufacturers and labs could join forces to provide the kinds of surveillance data necessary for keeping both tests and LDTs on the market under the IVDR.
"The labs are to some extent in trouble because they have been modifying a lot of existing CE-IVD marked tests," he said. He suggested that labs could share data with manufacturers. This would both help labs keep their assays in line with the regulation, as well as test makers' kits more aligned with the actual needs of labs. "Working together, these stakeholders could potentially resolve a lot of issues," suggested Bos. "I believe this kind of collaboration could be part of the solution moving forward."
Bos also suggested that, despite the "drop dead date" of May 26, 2022, European authorities are aware that disaster looms if they cannot make some adjustments in reaction to the reality on the ground, which is a shortage of NB capacity, a backlog of test submissions, and a confused, to say the least, swath of labs using LDTs that are still not entirely sure how to intuit the language of the IVDR, accompanied by local regulators who much the same are in the dark about applying it. Here, though, Bos said other forces come into play, such as guaranteeing the quality of care.
"This is healthcare so we cannot have a disaster, and that is also why authorities are assuring us that there will be interim solutions," said Bos. He suggested that such solutions might be more intricate than just a simple delay of the date of application of the IVDR. He noted that whatever regulators do devise, chaos has already started and that manufacturers have begun to query national authorities for test authorizations, should they not be able to get a CE-IVD mark in time.
'In limbo'
For users of LDTs, the dual expectation that they should use CE-IVD marked tests in lieu of their own homebrews, plus a lack of institutional capacity to deliver those same tests to market, has been challenging. There also exists widespread ignorance about what the IVDR means for labs. This is changing, however, as the May 2022 deadline draws nearer.
"When we started in the Netherlands, there was very little knowledge about the regulation," said Bastiaan Tops, head of the diagnostic laboratory at the Princess Máxima Center for Pediatric Oncology in Utrecht, Netherlands. According to Tops, labs in other European countries were unaware of the new regulation, "felt it did not impact them, and basically ignored it," he said.
Tops is a member of Task Force IVDR, a group of Dutch stakeholders from a variety of disciplines, such as pathology, genetics, and microbiology labs, that seeks to both interpret the IVDR for labs, as well as represent them when liaising with regulatory authorities. Task Force IVDR last year published guidance related to the IVDR's impact on LDTs, and Tops said similar task forces have arisen in other European countries to tackle the issues they collectively face.
While labs are teaming together to make sense of the IVDR's impact on their operations, Tops said it could very well happen that there will be some freedom in how to interpret the provisions after the transition period ends.
"I think we will be in limbo for some time, not only because we don't know how to interpret the IVDR, but also the people who have to inspect us, the local authorities who have to see that everybody has to follow the new regulation, also don't know what the regulation exactly is about," said Tops.
In this scenario, nothing would immediately change, and labs could continue to use their LDTs as they worked, together with local inspectors, to bring their operations in line with their evolving understanding of the IVDR. There is also the possibility, he noted, that the IVDR, like the MDR, could also be postponed. "A lot of the systems are not in place that should be in place," said Tops.
A somewhat larger initiative that has taken upon itself to represent the interests of European labs is the Biomedical Alliance, a collection of regional medical societies that include about 400,000 researchers and healthcare professionals. In May, representatives from the Biomed Alliance authored a paper outlining how the IVDR will affect the use of in-house IVDs. In it, they urged labs to appoint dedicated teams for regulatory compliance, make an inventory to plan their assay portfolio under the IVDR, and work toward compliance, despite ongoing debate about how the IVDR will be enforced with regards to labs.
"In the absence of complete instructions, regulatory professionals generally advise to embrace the gray: get started without delay and do what appears reasonable," the authors wrote. They also provided some data regarding usage of LDTs in Europe. An inventory among labs and hospitals in the Netherlands showed that in a quarter of labs surveyed, about half of tests used were LDTs. Clinical chemistry and general hematology labs tended to use CE-IVD-marked kits, while special hematology, immunology, and medical microbiology labs relied on in-house tests more often. The data corresponded with information from University Hospitals Leuven in Belgium, where 42 percent of tests used in hospital laboratories were CE-IVD-marked kits, 47 percent were LDTs, and 11 percent were modified CE-IVD-marked kits.
Loredana Simulescu, executive manager and main adviser for Biomed Alliance's IVD Task Force, said in an email that given such figures, laboratories in Europe will be "heavily impacted" by the IVDR. She noted the slow progress in implementing the IVDR could mean shortages in approved CE-IVD-marked tests, while the regulatory burdens on labs created new pressures. And even if an approved test becomes available, expecting labs to switch to another test is another challenge.
"Setting high standards for laboratories' quality management systems and for the validation of LDTs is welcomed," said Simulescu. "However, prohibiting LDT use as soon as one equivalent CE-marked test is available threatens the ability of laboratories to continuously maintain complete and optimal test portfolios for diagnostic patient care," she said.
The BioMed Alliance's IVDR working group has called for additional guidance and contingency planning related to the implementation of the regulation. In particular, it has urged a two-year transition for LDTs after two conditions are met: the availability of Eudamed, a database central to the operation of the new regulatory framework, and guidance specific for LDTs.
"CE-IVDs already have to be in place for the majority of tests before the LDT transition period starts," said Simulescu. "Only then can labs check for IVDR-compliant CE-IVDs, compare them with their LDTs, build up the necessary infrastructure, such as buy the appropriate platform or instruments for the CE-IVD, and do the verification tests," she said. The BioMed Alliance is a stakeholder observer of the European Commission's Medical Devices Coordination Group's IVDR working group, and so it can make recommendations to the authorities. Whether they wish to make adjustments based on those demands remains unknown.
"We have argued in the past that the clock is ticking, and that implementation is not advancing rapidly enough," stressed Simulescu. "We and other stakeholders have also called for contingency plans."
Waiting on Brussels
BioMed Alliance isn't the only stakeholder pushing the Commission to revise its plans for implementing the IVDR. In May, the European Federation of Pharmaceutical Industries and Associations, the European Cancer Patient Coalition, and Diaceutics, a UK biotechnology firm, issued a joint statement calling for a one-year moratorium followed by a phased implementation of the IVDR. They warned that a failure to do so could negatively impact European healthcare.
At the time, Damian Thornton, chief operating officer of Belfast-headquartered Diaceutics, which provides diagnostic commercialization solutions to clients via its DXRX platform, warned that the implementation of the IVDR was creating challenges for sustained access to both test kits as well as LDTs, a situation that he said this week has not changed much since the spring. Like others, Thornton noted that many labs still are not aware of how to react to the regulation.
"We have done several surveys of the labs and the awareness of the potential impact is not as advanced as we would hope, for a regulation that will take effect in less than a year," said Thornton. "The level of knowledge at the pathologist level is also not comprehensive," he said.
Some of the labs queried by Diaceutics have said they lack the resources and require assistance to bring their assay portfolios into compliance. These portfolios are in some cases substantial. Thornton provided data showing that around 70 percent of German and French labs use LDTs, and that many modify the commercial tests they do acquire to fit the existing workflows and platforms they have in house. A regulation that forces them to use kits, therefore, would create capital costs for labs, who might have to acquire new equipment to do so. Then there is Brexit, which raises questions about how the IVDR might impact labs in Northern Ireland and Great Britain, which under the Northern Ireland Protocol have different frameworks after the UK left the EU.
All of this uncertainty, according to Thornton, could also lead to a decline in testing, which would hurt patients. He noted that Diaceutics has developed a suite of global training initiatives via its DXRX platform that are designed to help labs develop a compliance roadmap to mitigate against the impact of the new regulation. "To ensure as many patients as possible get access to the treatment they need, it is critical that pharma companies engage with these initiatives to support the labs required to carry out testing for their therapies," said Thornton.
Facing all this, labs still plan for aligning their operations with the IVDR, even if its implementation is delayed or some other contingency plans are agreed on at the last minute.
"To use a South Park quote, what would Brian Boitano do? He'd make a plan and he'd follow through," said Vollebregt. "You need to ask yourself as a lab, how am I going to make this work? Am I using tests that are available commercially as well? Then I need to develop a justification as to why I need to use my own tests, and why commercial tests are not as specific or well performing," he said. "You also need a plan to develop all the technical files for all of your tests."
Above all, Vollebregt said, labs should closely follow developments from Brussels to stay up to date on how the IVDR is being implemented. He said guidance documents covering the application of the IVDR to in-house tests are on the way and could be available later this year.