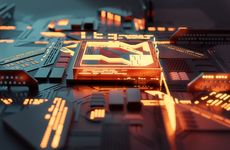 NEW YORK – Recent passage of federal legislation in the US may provide some relief to the diagnostics industry in the long term, but may provide little comfort in the short term, according to experts.
The COVID1-9 pandemic led to an exponential growth in demand for diagnostic tests and a stunning expansion of the industry. But the pandemic that swelled demand has also partly effected a global computer chip shortage. To ease the situation, two months ago President Joe Biden signed into law a $280 billion bill meant to bolster US semiconductor capacity.
But the new legislation, called the Creating Helpful Incentives to Produce Semiconductors (CHIPS) and Science Act may take years before its benefits are felt, leaving assay and instrument makers to rely on coming up with some creative solutions and their grit to manage the supply chain issues, according to industry insiders.
Many diagnostic technologies comprise microprocessors, a type of computer chip made of semiconductor material, of which there has been a global shortage for more than a year. The shortage has affected all industries from carmakers to home electronics to medical devices. 
In the diagnostics space, the constrained supply has especially strained small startups that catapulted to relevance during the pandemic. The shortage has also impacted manufacturing equipment supplies, which may have delayed the scale-up timelines for some companies.
Craig-Hallum analyst Alex Nowak noted that most diagnostic instrument manufacturers have felt some effects of the semiconductor shortage over the past year. In an email, he characterized it as a "widespread" problem affecting large manufacturers with US Food and Drug Administration-approved instruments as well as smaller manufacturers with pipeline research and development instruments.
For example, Bio-Rad Laboratories said in February that the inconsistent supply of "electronic components" for its life science business during the recent fourth quarter of 2021 had led to a projected $10 million in lost revenues.
On a call in August to discuss its 2022 second quarter results, QuidelOrtho cited supply chain issues in announcing it would delay the US launch of its Savanna molecular diagnostic instrument. Nowak, who covers the firm, said this was specifically because the chip shortage hampered the firm's ability to build all the instruments it needed to run its clinical trials.
Meanwhile, in the Ortho Clinical division of QuidelOrtho, orders of 600 instruments could not ship due to the chip shortage, according to Nowak, which impacted revenue growth by approximately 3 percent.
To be sure, some firms have found ways to skirt the issue successfully. For example, Becton Dickinson noted that during its recent fiscal Q3 that it had validated secondary suppliers and invested in increasing inventory of microprocessor chips. Meanwhile, at the Morgan Stanley Healthcare Conference last month, Marc Casper, Thermo Fisher Scientific's CEO, attributed the size of his company with its ability obtain microprocessors.
That said Casper noted that he had never spent a moment thinking about the computer chip supply before, and now, the world has changed.
And, the chip shortage has challenged diagnostics makers worldwide.
Switzerland-based Roche announced a massive manufacturing expansion last year. A spokesperson commented recently that, as with much of the industry, the microprocessor challenge is ongoing and Roche continues "working closely with suppliers and customers to manage demand and mitigate impact."
Germany-based Qiagen, meanwhile, experienced acute supply chain disruptions early in the pandemic, with a shortage impacting sample prep reagents, and prepared by forging relationships and long-term contracts with strategic suppliers, a spokesperson said. Qiagen has also intensified its long-term procurement planning and begun using multiple sourcing strategies "working towards becoming more independent of specific procurement regions and thus reducing geopolitical risks," the firm's spokesperson said.
Some small startups have found shelter in business relationships. For example, Sense Biodetection's CEO said in December that the firm is aligned with a contract manufacturer that is in turn associated with a subsidiary of the Koch Group, providing scale and negotiating.
Other startups have evaded the crisis, to a degree, through early design choices. Nelson Patterson, CEO at startup Anavasi Diagnostics, said his team built its LAMP-based point-of-care system around a single "off-the-shelf" microprocessor to make it low-cost and easy to manufacture.
Still, Abby Pratt, senior VP and Supply Chain Lead at AdvaMed, a medical technology industry advocacy group, said in a recent interview that the problem has impacted virtually the entire medtech industry.
"The semiconductor market has always been feast or famine," Pratt said, but the instability kicked off by the pandemic has been remarkable. More than 80 percent of medtech developers surveyed by AdvaMed in April were still reporting lead times of up to a year to get semiconductors, and many were pursuing alternate suppliers and developing relationships with brokers to get the chips they need.
'Long nights and anxious moments'
As the world shut down at the beginning of the COVID-19 pandemic, so did microprocessor factories. Over time that produced a cascade of effects that has led us to the present situation. Stay-at-home orders caused a lull in car purchasing, and automakers cancelled large orders for chips. But then the "new normal" of remote work and school led to a massive demand for computers and tablets, and extra time at home seems to have inspired a rash of appliance upgrades.
Onto these shifting sands, diagnostics developers were attempting massive scale-ups to manufacture previously unthinkable numbers of SARS-CoV-2 tests and diagnostics instruments.
The delicate equilibrium suddenly crashed in the fall of 2020, AdvaMed's Pratt said. Stay-at- home orders were lifted and suddenly the demand for new cars shot up. Automakers re-initiated the chip orders they'd canceled, she said, and because their orders were so humongous, they jumped to the front of the line.
"By fall of 2020, the market had gone haywire," Pratt said, and that is when the auto industry sounded the alarm with the federal government.
At that time, however, medtech was still doing all right. "We don't consume as many chips, and we have a lot of safety stocks and inventories," Pratt said.
But, AdvaMed members went from watchful waiting to near-panic in the spring of 2021 when they started to also feel the pinch.
Then, "it went from bad to worse, and has only continued," Pratt said.
Anavasi's Patterson said that, for his company, the spring of 2021 marked a moment when a tight market seemed to suddenly tighten even more.
"At one point, we were told it would be 21 months until we could get an order for chips," he said.
Patterson's team tried to negotiate with a competitor they knew used the same chip, in addition to a custom-designed one. That company had been told the wait for its custom-designed chip would be two years.
"It created a lot of long nights and anxious moments," Patterson said.
Microprocessors house software and enable rapid processing, he said, and more complex designs require more chips. Chips are also required to do simultaneous calculations on multiple wells, control heating and cooling, and run visual interfaces, for example. A high-complexity lab-based PCR system "has between 20 and 30 chips in it," Patterson said.
Along with many of the other devices used in healthcare, these systems have been critical during the pandemic. Realizing a looming supply crisis for medtech makers would quickly impact patient care, AdvaMed set up an emergency task force in the spring of 2021. For the past year and a half, the organization has been lobbying the US government and also talking to chipmakers to help them understand the needs of medical device makers, Pratt said.
"Defibrillators, infusion pumps, and pacemakers are things people can't really wait on the way they can wait on a new dishwasher or exercise bike," she said.
Prioritizing healthcare is also unlikely to undermine other sectors that also need microprocessors, Pratt said, because medtech consumes only 1 percent of the total chips in the US.
This may be even more true for diagnostics, which Pratt said represents roughly 10 percent of the total medtech market.
Unfortunately, not only are devices makers small customers, they are often many times removed in the supply chain from the manufacturers, Pratt also said.
For now, the demand continues to outpace the supply, and many of AdvaMed's constituents are "paying $30 for a chip that used to cost $.30," she said.
US chipmaking
The US Semiconductor Industry Association lists 26 US foundries — or fabs, as they are called — among its charter members, including Intel, IBM, Micron, Texas Instruments, and SkyWater Technology.
Steve Kosier, executive VP and chief technology officer at SkyWater, said in an interview that the actual cost of making microprocessors has not gone up by a factor of 100, so the price increases are related to supply and demand. As the availability of microprocessors shrank, each of the links in a complex chain of interdependent supply factors has been squeezed in different ways, he said, to yield the current shortage.
After a chip is designed, it is fabricated in a fab, but then it is packaged in a packaging facility, and tested in a testing lab before it is taken to a central distribution hub to wait until it is ordered.
"There are many layers before something gets in front of a customer," Kosier said. "That supply chain crisscrosses the world," he said, and that chain is "fragile." 
Based in Bloomington, Minnesota, SkyWater is the only US-owned pure-play foundry, making the semiconductor wafers that are in turn built upon by microprocessor developers. Under its advanced technology services business, SkyWater also custom designs microprocessors for diagnostics developers. Its clients include NanoDx, a maker of a traumatic brain injury test, and Rockley Photonics, a developer of a "lab on a wrist" device, among others.
Kosier said the industry has migrated over the past few decades, so that now most pure-play fabs are in China and Taiwan. But, because of the shortage, "we've seen a lot of strong interest in moving production back to the US," he said.
For US firms like SkyWater, scaling up is a risky proposition with many challenges, Kosier said.
The lead time for new wafer fab equipment is 12 to 18 months, he said, while the cost of a new factory is "unbelievably expensive" — in the realm of billions of dollars.
For this reason, "factories have to run at very high utilization to break even, and it is especially tough in the US with the higher wage structure," he said. From the supplier's perspective, "nobody is going to put in more capacity in the hope that it will be used, because if it isn't used then you're looking at massive losses."
The Act
The recently-passed $280 billion Creating Helpful Incentives to Produce Semiconductors (CHIPS) and Science Act, known simply as the CHIPS Act, is meant to benefit parts of the US economy dependent on these critical widgets.
Signed into law in August, the CHIPS Act will support US semiconductor manufacturing with approximately $53 billion in funding, including $39 billion in manufacturing incentives and a 25 percent tax credit for capital expenses.
The CHIPS Act has already been inspiring investment from the semiconductor industry. Intel committed $20 billion to build manufacturing facilities in New Albany, Ohio, while chipmaker Micron recently pledged to invest $100 billion over 20 years to create a semiconductor manufacturing hub in Syracuse, New York.
The Act also includes $10 billion to support investment in critical industries, AdvaMed's Pratt said, which includes medical devices.
The problem is, "these investments will probably not come to fruition for many years," she said. "It is good for long-term sustainability and diversification of the chips market, and for lessening our reliance on markets that might not be as stable or reliable, or where there are geopolitical challenges." But, the Act won't address the near-term shortages
Nowak at Craig-Hallum concurred that the Act will bring microprocessor manufacturing back to the US, and that this will ultimately "prevent future potential bottlenecks," but not necessarily uncork the current one.
The Act does have some nearer-term benefits for the US scientific community, however.
Amalia Corby, senior federal affairs officer at the American Society for Microbiology, said her organization and its constituents also diligently lobbied Congress for the past two years to help pass the Act. Officially called the CHIPS and Science Act, it represents "a renewed commitment to the US scientific ecosystem," and includes funding for key growth areas, and policy guidance "that will strengthen and diversify the scientific workforce."
Corby specified that the CHIPS Act legislation contains the Bioeconomy Research and Development Act which the ASM team helped to refine over the past two years, as well as initiatives to diversify the US science workforce.
Even though the benefits of the CHIPS Act to customers may be farther out, for companies like SkyWater, the Act will still help, Kosier said.
SkyWater is planning to build a $1.8 billion fab in West Lafayette, Indiana, but the construction will take time, in part because only a few companies in the world make the factory equipment that is needed to build a chipmaking facility, and these are back-ordered.
'Grit and persistence'
While the CHIPS Act encourages manufacturers to build capacity in anticipation of future demand, Anavasi's Patterson said the healthcare industry is really "sixth or seventh down the line" in terms of industries that the Act will help, well behind laptop makers and car companies.
In the meantime, SkyWater's Kosier noted the lean business trend of the past few decades — including just-in-time manufacturing, minimal supply chains, and low inventories — have not been so helpful in the past year. "They are all rethinking that strategy, I promise you," he said.
Now, SkyWater is seeing increased appetite for long-term arrangements. That said, some companies are also ordering more than they need to hedge their bets, and this exacerbates the increased demand, Kosier also said.
Anavasi's Patterson said it was his impression that some larger firms in the healthcare space have "hoovered" microprocessors into long-term contracts. And, he added, the "dirty little secret" is that some of these firms sell their excess supply to other companies using middlemen.
The industry has shown ingenuity in other ways, as well.
Redesigning the guts of a diagnostics instrument around a different microprocessor can help, Patterson said. This typically takes about six weeks, thought it can require an update to the design's validation and verification paperwork with regulators.
By and large, people who design diagnostics devices use parts they are familiar with through acquaintance with the distributors and manufacturers. Patterson called this "the black magic of sourcing."
But, some designers may now be designing around simple chips that can be easily sourced, rather than using customized chips, he said. For example, a field-programmable gate array, or FPGA, is a basic chip that can be upgraded away from a central manufacturing facility and can perform a variety of functions, Patterson said. These chips are typically used in medical devices with screens or ones that perform image processing.
Another trick has been to hire well-connected directors of supply chain. Despite only needing a one simple microprocessor, even Anavasi ultimately had to go this route and bring on a dedicated staff member to handle the chip quest.
Patterson said the firm hired someone who happened to have a microprocessor sourcing background that was unrelated to healthcare. That person had connections that were able to uncover a good supply of chips at a lower cost than the firm had been getting from healthcare-related chip distributors, he said.
AdvaMed's Pratt said her team will continue to reach out to chipmakers in order "to make the moral argument that medtech is a critical industry supporting public health," so critical healthcare technologies might be allowed to jump the line ahead of tablet and dishwasher manufacturers.
In the meantime, firms are also going through the broker market, Pratt said. "This is very expensive and unpredictable," she said, with occasional bad actors that may be trying to exploit the situation.
AdvaMed is floating the idea of establishing a "war room" or a designated escalation channel in the chips industry for healthcare companies. For example, "if there is a healthcare company that relies on a chip from Intel, can they escalate it directly to the OEM, and say, 'If we don't get this, we can't finish producing a heart pump for children,'" she said.
AdvaMed is also continuing to talk to Congress and the Biden administration so that they might pressure semiconductor companies to support public health.
Like Patterson, Pratt suggested that the new status quo puts more emphasis on relationship building. "Throughout the pandemic, as companies have navigated supply chain challenges they've figured out a way to be nimble and adapt, and go deep into their supply chain to get to know their suppliers and what is going on with them to figure out how to get the products they need," she said.
Companies are also establishing direct connections with chipmakers, letting them know what products the chips are for, or "forging those relationships, and just persisting," Pratt added. Admittedly, this is probably easier for a larger company, she said, because of the legwork required.
Still, "we've seen our industry have a lot of grit and persistence, on the phone at all hours trying to get through to suppliers to figure out how to avoid disruptions in the delivery of patient care," she said.
In addition to the two-and-a-half years of the global pandemic, the war in Ukraine, severe weather events, transportation and shipping issues, and lockdowns in China, Singapore, and Taiwan have inflicted additional blows to the chip industry. Layer all this on top of an already fragile supply chain, Pratt said, and it is just going to take time for everything to normalize.
"We'll be busy with these issues for a while," she said.