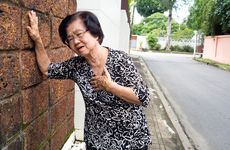 NEW YORK (360Dx) – A $2 million grant from the National Institutes of Health this year has bolstered efforts to develop an easy-to-use test system that will allow patients with chronic heart failure to monitor levels of a disease-associated biomarker at home.
The project, led by University of Texas at Austin chemistry professor Richard Crooks, has been budgeted $555,333 for its first year of operations, which began this past August.
He and his colleagues plan to create a device that functions similarly to the glucometers used by diabetes patients. Users would apply a finger prick blood sample to a paper strip and insert it into a device, which would then produce a simple readout on how stressed a user's heart is based on the level of an analyte called NT-proBNP in their blood.
The team envisions the readout as a red, yellow, or green indicator, in the style of a stoplight — with red indicating significant risk for serious symptoms or hospitalization, yellow meaning milder disease exacerbation, and green meaning that a patient's disease is being successfully managed.
Both NT-proBNP and BNP are already analyzed as part of the evaluation of heart failure patients to diagnose and monitor the severity of disease. Current tests are largely the purview of central labs, although point-of-care devices have also been launched for use by clinicians in emergency room or bedside settings.
To transform this type of technology into something that could be used by chronically ill and often elderly individuals in their homes, the UT Austin team is using an approach that is based on an antibody sandwich assay, Crooks said. But instead of using enzymatic amplification, the team's system uses chemical amplification carried out via oxidation of silver nanoparticles attached to signaling antibodies.
This is faster and eliminates the need for long-term storage of enzymes, Crooks said. As a bonus, the device is designed to be paper-based: with screen-printed electrodes and an origami-style folded assembly to help keep costs low and allow for easier disposal.
The idea of moving NT-proBNP or other heart failure biomarker testing into the home is not unique to Crooks and his colleagues.
Diagnostic firm Alere sponsored a study several years ago called the HABIT Trial (heart failure assessment with BNP in the home), in which 187 subjects were enrolled following hospital discharge for a heart failure-related event, where they measured BNP levels for 60 days using a fingerstick test run on the Alere Heart Check System.
Researchers concluded from the results that home BNP testing was feasible and that trials using home monitoring for guiding therapy were justifiable in high-risk patients.
But a follow-up HABIT II study, which was announced in 2015, was terminated early for further evaluation. Alere has run into trouble with home use devices before, having to withdraw the blood test systems it had been selling for at-home INR monitoring to guide warfarin treatment in 2014.
Crooks said he and his team are working on optimizing their own prototype with the goal of using it in a clinical study beginning within two years. The plan is to compare results using the device with those from conventional testing performed by a clinical pathology lab, and the researchers hope that the results hem close to these current gold standards in terms of sensitivity and specificity.
The UT Austin team has already tested what they call a pre-prototype, publishing a report in the IEEE Journal of Translational Engineering in Health and Medicine last month, in which they described the design for the assay thus far and reported initial measurements of detection limit, dynamic range, and reproducibility.
"It is very much a pre-protoype at this stage," Crooks said. "The grant from NIH is really to develop it into a device. [It's] not a finished product by any means, but something we can use and test further in heart failure patients."
In their pre-prototype study, the researchers first tested the system using a model analyte — a biotin-streptavidin conjugate, for which they recorded a detection limit of 2.1 pM of silver NPs and an assay time of about 7 minutes.
The team then created an actual NT-proBNP assay using antibodies conjugated to 2.8 μm diameter magnetic microbeads. This assay took somewhat longer and had a higher dynamic range: 2.9–582 nM, which exceeds what will be required for a useful clinical test, the authors wrote.
However, Cooks and his colleagues wrote that they are "quite confident" that they can lower that range by adjusting the antibodies used or some aspect of how they are immobilized. This, plus other device and reagent optimizations that the group is working on, bodes well for the ability to raise performance to the right level, the authors argued.
Technical hurdles are also not the only impediments that the project faces. There are unknowns in terms of clinical utility and implementation — largely because there is no predicate for home BNP testing that speaks to why the device would positively impact patients' health and outcomes. But while there may not be direct clinical utility evidence for home monitoring of BNP, there is data that speaks to a rationale.
For example, some research has shown that when physicians monitor NT-proBNP quarterly and make therapy decisions for heart failure patients that are specifically geared toward lowering biomarker levels to a certain threshold, they can reduce adverse outcomes.
If serial measurement of NT-proBNP or associated peptides helps improve outcomes, then presumably a device that allows easier and more frequent access to biomarker levels could increase this positive impact on patients.
Despite this, the field is still far from scientific consensus on the utility of naturietic peptide monitoring.
In its 2013 guidelines for the management of heart failure patients, the American College of Cardiology Foundation/American Heart Association Task Force included Class II recommendations that BNP- or NT-proBNP−guided therapy could help patients receive optimal therapy dosing, and could possibly also help reduce hospitalization or mortality.
However, in a supplement to these guidelines released this year, the ACCF/AHA noted that "because of the absence of clear and consistent evidence for improvement in mortality and cardiovascular outcomes, there are insufficient data to inform specific guideline recommendations related to natriuretic peptide–guided therapy or serial measurements of BNP or NT-proBNP levels for the purpose of reducing hospitalization or deaths."
In addition, last fall researchers terminated a large prospective trial comparing NT-proBNP-guided therapy to standard care because the emerging data showed no difference in outcome between the two treatment groups.
Crooks argued that having a home testing device will open up new opportunities to study serial monitoring on a much more frequent schedule, and with the potential added value of rapid feedback for patients' own health management efforts.
The UT Austin team had initially envisioned their device as something that would transmit a reading of NT-proBNP levels to a patient's doctor using some method of near field communication and web-based transmission. But feedback from meetings with cardiologists, nurses, and other stakeholders in the field, as well as guidance from consultants, have shifted the design more toward a glucometer-style device. This means a reading goes directly to the patient, which they can then communicate to their doctor directly, or use to inform their own health or wellness-based disease management.
Focusing on patient behavior has some scientific justification to it. Investigators in outcome studies that had positive results, for example, have also acknowledged that patients' own knowledge of their NT-proBNP levels likely plays a role in the improvements seen — by encouraging adherence to diet, exercise, or other lifestyle efforts.
Considering that there are already point-of-care devices that can assay peptide biomarkers like BNP and NT-proBNP —Abbott's i-STAT handheld blood testing system and Alere's Triage meter, for example — the field may well see other efforts to create devices for home use in heart failure patients.
Crooks said that he and his team are currently focused on refining the technical aspects of their device, especially the parameters of the silver nanoparticle approach they have taken. Ideally, this will allow them to evaluate additional antibodies and better optimize the sensitivity of their assay.