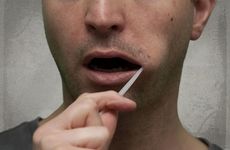 NEW YORK (360Dx) – Australian life science and financial services consortium The iQ Group Global is developing a saliva-based glucose test for diabetes management.
According to George Syrmalis, the iQ Group's chairman and CEO, the company aims to launch the test in China within the next two years, followed by the US and Europe.
The test is based on biosensor technology developed by Paul Dastoor, professor at The University of Newcastle Australia that uses carbon-based semiconductors for detection of biological analytes. Syrmalis said that in addition to the glucose test, iQ Global is also interested in applying the technology, which it acquired the rights to in 2016, to testing of tumor markers, hormones, allergens, and the detection of infectious disease.
The glucose sensor consists of a disposable strip that measures glucose in patient saliva and then outputs the result to a smartphone or other device. The company believes that because it is painless and straightforward, a saliva-based test will improve compliance with glucose monitoring regimes and improve outcomes among patients with diabetes.
Finger-prick testing is the dominant mode of glucose monitoring but with some patients requiring as many as 12 readings a day, compliance is an issue, with some studies showing that around 44 percent of adults with type 1 diabetes and around 24 percent with type 2 diabetes follow their recommended glucose monitoring regimes.
Given this, non-invasive glucose testing has emerged as a significant area of clinical interest with a variety of academic groups and commercial firms pursuing approaches ranging from saliva-based measurements to devices capable of assessing blood glucose levels via eye analyses or through the skin. In addition to medical device startups, the space has drawn attention from tech giants like Apple and Google parent company Alphabet, albeit with mixed results.
Apple has for several years been rumored to be pursuing technology for non-invasive glucose monitoring, presumably to include as part of its Apple Watch, and last year the company applied for a patent covering a sensor technology that observers suggested could be part of this effort.
Alphabet, meanwhile, had been working for several years on a project to develop contact lenses capable of measuring blood sugar levels in tears, but the company shut that effort down last fall, noting that its researchers had been unable to find consistent correlation between tear glucose and blood glucose levels. It noted, however, that it will continue efforts to develop miniaturized continuous glucose monitors.
Syrmalis said he believes the iQ Group's glucose test will stand apart from these various other efforts due to the ease of saliva-based testing and the simplicity and low cost of production of the sensors.
While silicon is commonly used for building semiconductors, carbon-based semiconductors offer certain properties that make them well-suited to sensor development, Dastoor said. Perhaps most notably, "while silicon is hard and rigid, these [carbon-based] semi-conductor polymers can be dissolved as solutions," he said, noting that this means they can be made into inks that can be printed using, for instance, an inkjet printer.
Furthermore, Dastoor said, he and his colleagues have found that they can add functional sensing molecules to these solutions simply by stirring them in.
"This means that we can build transistors that we can print very simply where we can integrate a biological molecule as a sensing unit directing directly?? into that transistor," he said. "We literally just stir it into the beaker full of the [carbon-based polymer] ink, and then we print it. And so these [sensors] can now be manufactured extraordinarily cheaply such that we can make it a disposable device that you can [use once] and throw away."
Dastoor and his team demonstrated this process in a pair of papers published in 2014 and 2015 in Applied Physics Letters in which they showed they could detect glucose in saliva using organic transistors printed on an inkjet printer.
He said he didn't have an estimate of what it would cost to produce a strip but noted that organic solar cells his lab had developed using the technology cost less than $10 per square meter, which suggests an individual glucose test would cost a fraction of that.
Because the transistor acts an amplifier, the sensor also provides a high level of sensitivity, Dastoor said, noting that the iQ Group monitor is around a hundredfold more sensitive than conventional blood glucose monitors, which allows it to reach the level of sensitivity necessary to measure glucose in saliva.
The glucose test uses the enzyme glucose oxidase to detect glucose, but Dastoor said that the technology could in theory use other detection reagents including, potentially, antibodies.
"We've shown we can do [detection] with enzymes, so now we are exploring the use of antibodies," he said, adding that the ultimate goal is to develop the technology for point-of-care testing for a variety of diseases and conditions.
Syrmalis said the iQ Group chose China as its initial market due to what he said were the company's "deep commercial connections" in that country and the large amount of undiagnosed diabetes and significant issues with patient compliance in that country.
He said the company planned to begin putting together a regulatory submission for China's National Medical Products Administration, formerly called the China Food and Drug Administration, within the next month or so and hoped to begin speaking to the US FDA about a regulatory submission in around eight months.
The iQ Group Global is a collection of nine different companies including both medical device and contract and pharma services firms and fund management and investment banking firms the consortium uses to fund and management its life sciences investments. Four of these firms are listed on the Australian Securities Exchange, while Glucose Biosensor Systems, the company that houses the glucose sensing business, is US-based with headquarters in New York City.
Syrmalis said the consortium was currently looking to shift more of its operations to the US and to consolidate its companies into an entity that would be listed on a US stock exchange. It plans to do this over the next three to four years, he said.