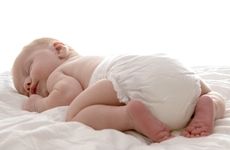 NEW YORK (360Dx) – Evolve Bioscience, a spinout of the University of California, Davis Foods For Health Institute, is developing a rapid screening assay that could be used at the point of care to glean information about the health of a breastfed baby's gut microbiome. The company intends to use the test to help physicians determine whether a baby might benefit from a probiotic supplement the firm also manufactures.
Evolve recently completed a $40 million Series C round of funding co-led by the Bill and Melinda Gates Foundation and Horizons Ventures, the venture division of the Li Ka Shing Foundation. Previously, the firm completed a $1 million seed funding round in 2014, a $9 million Series A round in August 2015, and a $20 million Series B capital raise in 2017.
The Evolve microbiome screening test, which is currently in clinical trials, provides a readout of overall levels of Bifidobacterium, one member of the infant gut microbiome.
Accumulating evidence has shown Bifido may be important for digestion in young babies, particularly to enable proper digestion of breastmilk. Evolve's probiotic product, which is marketed under the brand name Evivo, contains the B. infantis strain of Bifidobacterium longum and is recommended for breastfed babies during the first six months of life.
Research from scientists at Evolve and UC Davis has shown that B. infantis bacteria can digest human milk oligosaccharides (HMOs) more efficiently than other kinds of bacteria, according to Bethany Henrick, the director of immunology and diagnostics at Evolve Bioscience and a developer of the microbiome screening test.
Inability to digest HMOs can result in gut dysbiosis, which may in turn lead to things like gas, pain, and fussiness in babies, as well as ailments like colic and eczema. In the long term, some studies also implicate gut dysbiosis in immune-mediated diseases such as type 1 diabetes, and obesity.
Scientists at UC Davis and Evolve have found infant fecal acidity is inversely correlated with the abundance of B. infantis and positively correlated with other bacteria — such as Enterobacteriaceae, Clostridiaceae, Peptostreptococcaceae, and Veillonellaceae — that can co-opt Bifido's niche in an infant's gut.
The Evolve test is a biochemical assay that measures this change in acidity. It is not a simple pH test, Henrick said, but rather it "builds on a simple yet well-characterized method that makes use of Bifidobacterium's unique ability to produce high levels of acetate and lactate." Specifically, these metabolites of Bifidobacerium are produced in a 3:2 ratio by a so-called bifid shunt, a metabolic pathway that allows  Bifidobacteriaceae to produce more ATP from carbohydrates than other types of intestinal bacteria.
Historically, a baby would have been inoculated with B. infantis, along with a whole spectrum of necessary digestive bacteria, by its mother during a normal vaginal delivery. Although levels of B. infantis are typically high in breastfed infants born in low-resource settings, researchers believe the bacterial ecosystem in mothers in high-resource settings has been impacted by increasing rates of antibiotic use, both before and during pregnancy. Transfer of B. infantis from mother to baby has also been affected by a trend toward more Cesarean births.
Evolve Bioscience scientists recently published a small retrospective analysis in mSphere that looked at 14 studies from high-resource countries dating between 1926 through 2017. This analysis suggested that B. infantis levels have fallen over the past 100 years, as indicated by a change in infant fecal pH from 5.0 to 6.5.
The firm also performed a clinical study in Northern California that revealed approximately 70 percent of vaginally delivered, breast-fed infants did not have the expected high levels of Bifidobacterium, Henricks said.
Furthermore, Evolve showed its EVC001 strain can stably restore high levels of Bifidobacterium in the infant gut, leading to a reduction in other gut pathogens, reduction in infection risk, and potential protection of the gut barrier by reducing colonic mucin degradation.
Although there are a handful of other companies with commercially available probiotics for infants, many of these contain Lactobacillus species such as L. reuteri. "If you compare [EVC001] to a Lactobacilli strain, or even other Bifidobactericea strains, the others don't have the hardware — the proteins and the enzymes — to break down human milk oligosaccharides the way the B. infantis strain does," Henrick said.
Moreover, Henrick said Evolve's product differs genetically from the Bifido strains in other probiotics, making it better at digesting human milk oligosaccharides.
The strain, however, is a strict anaerobe, so it must be manufactured without oxygen. It is also sensitive to temperature, "so it has to be manufactured, shipped, and stored in a cold chain," Henrick said. The product is sold only on the firm's website. Evolve also uses direct-to-consumer marketing that emphasizes education, and it promotes the scientific studies supporting its product.
Other conditions could affect a breastfed baby's stool, such as occasional formula use, dairy sensitivity, or parasitic infection. Henrick specified that the screening assay was designed to be used on healthy infants from zero to 6 months of age and should not be used in infants that have carbohydrate malabsorption syndrome, jaundice, or green, foul smelling stool indicating allergy or infection.
There has been some recent skepticism of gut microbiome analyses, and a few have questioned the efficacy of probiotics, suggesting some peoples' guts are resistant to colonization by new strains of bacteria. This work was done in adult volunteers, whose microbiomes are stable, however, and infant gut microbiomes are established during the first years of life so may perhaps more readily accept colonization with Bifidobacterium. In addition, the Evolve probiotic is meant to be given daily while a baby is breastfed.
The screening test is designed for use by healthcare professionals at the point of care, Henrick said, and the firm is currently going through testing by end users to support US Food and Drug Administration submission. However, the company also plans to seek CLIA waiver, and may pursue developing the test for home use down the road. "Since it is such an easy, fast test that is non-invasive — it only requires a little bit of baby poop — I could eventually see it being used by parents," Henrick said.
Evolve also continues to pursue scientific research to support the outcomes measures for its products. The company will be demonstrating a prototype of the test to healthcare professionals at the American Academy of Pediatrics national meeting in November. "We see this prototype point-of-care screening assay as a call to action," Henrick said, potentially allowing medical professionals to make informed decisions about the infant microbiome.