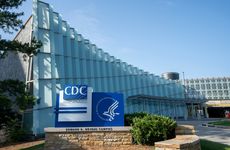 NEW YORK – The US Centers for Disease Control and Prevention (CDC) has launched a program aimed at improving diagnostic testing at non-laboratory facilities.
Called OneLab TEST (Timely Education and Support of Testers), the program will offer training resources and access to experts for both medical professionals and volunteers who are providing point-of-care testing at locations like schools, workplaces, drive-thru testing sites, pharmacies, and long-term care facilities.
The CDC launched the program to address the growing use of point-of-care and home testing and its expansion beyond traditional laboratory and healthcare settings, said Kelly Winter, branch chief at the training and workforce development branch in the division of laboratory systems at the CDC.
The program is an extension of the CDC's OneLab Network effort, which similarly provides training and resources related to laboratory testing but is targeted for public health and clinical lab professionals.
The CDC launched the OneLab Network in February 2021 as part of the federal response to COVID-19. Winter said such a program had been something the agency had "wanted to do for quite a while," but that it hadn't had the funding for it. The program is supported by funds from the American Rescue Plan Act. It offers resources including free lab training webinars and online courses and allows laboratories to contact the CDC's instructional developers with specific training requests. It also aims to build and maintain communication between labs and lab professionals in order to facilitate faster and more scalable responses to future public health emergencies.
The OneLab TEST program likewise has future pandemics and public health emergencies in mind.
"We certainly want to make sure that we are better prepared for future outbreaks and potential pandemics and have a cohort of people who are already well trained in the basics of testing in non-laboratory settings," Winter said.
She noted that while personnel at sites like pharmacies or clinics typically have a healthcare background, they may not have any lab experience. Testing at locations like schools or the drive-thru sites created during the COVID-19 pandemic used, in many cases, volunteers "who may have no background in laboratory science, medicine, or healthcare in general," she said.
The launch of the program also reflects the broader, ongoing shift toward point-of-care and home testing outside of public health emergencies.
"The diagnostic testing landscape has changed a great deal over the past few years or so," she said. "Testing is now regularly performed outside of the laboratory setting and by people with various backgrounds in terms of education and work experience."
While usability studies are typically part of the US Food and Drug Administration evaluation process for point-of-care and home-based assays, users don't always follow a test's instructions perfectly.
"There are often clear instructions available and a way that things are supposed to be done, but people sometimes, for lack of a better word, freestyle it — especially in stressful or otherwise challenging situations," Winter said. "We want to make sure that we impress upon people the importance of following the instructions, of being very precise in following the [test's] order of operations."
The example of point-of-care and home testing for COVID-19 does suggest that better training could improve the effectiveness of such assays. For instance, a UK study of Innova's SARS-CoV-2 rapid antigen test, which was widely used in that country during the pandemic, found that when performed by laboratory scientists, the test had 79 percent sensitivity (compared to PCR). When the test was performed by healthcare workers, sensitivity dropped to 73 percent. When performed by members of the public, sensitivity fell to 58 percent.
In addition to preparing for future pandemics, the OneLab TEST program is prioritizing medically underserved areas where point-of-care and home testing may help fill gaps in traditional lab capacity.
"We are making a very large promotional push to rural settings and medically underserved settings," Winter said. "Our division [at the CDC] is committed to advancing health equity in general, and we see this as a way to support that work."
The CDC launched the OneLab TEST network at the beginning of May. Winter said the agency is in the first few months of the program, prioritizing registering members and collecting information on whether these members are lab professionals, healthcare professionals, or non-professional volunteers and what particular issues and tests they would like to see addressed in training materials, Winter said. She said that since OneLab TEST launched on May 1, more than 800 people have joined as of June 13.
Winter said the CDC plans to use webinars as one of the main routes for collecting this information. The agency hosted its first session on June 13.
To date, the testing resources produced for OneLab have focused primarily on COVID-19 rapid testing as well as general topics like the safe use of personal protective equipment, Winter said. She added that depending on the feedback the agency receives from network members, it may also develop test-specific training materials for assays beyond COVID-19.
"If there are specific needs for people to have more training on a specific test or there are new tests that come into the market that people need training on, we will provide that," she said.
"We want to hear directly from the testers," Winter said. "It's easy for us to assume that we know what is needed, but it's much more effective to hear directly from those who are doing testing about the nature of the problem and what their questions are."