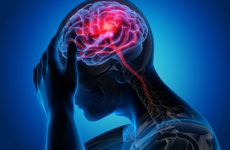 NEW YORK – Swiss diagnostics firm ABCDx is developing a point-of-care blood test for stroke to enable faster diagnosis and treatment of the condition.
The Geneva-based company presented data from an ongoing clinical study of the test at the World Stroke Organization Conference (WSOC) held this week in Vienna. In data from 500 patients, the test was able to distinguish between sufferers of ischemic and hemorrhagic stroke with a sensitivity of 50 percent and a specificity of 100 percent.
The company is planning to submit the test, called StrokeCheck, to the US Food and Drug Administration next year and aims to launch it in the US following FDA clearance. To support commercialization of the test, it is planning a Series A funding round targeting between $5 million and $10 million that it aims to close in Q1 2021.
StrokeCheck measures the level of two proteins and combines those measurements with clinical information including blood pressure and neurological symptoms to determine whether patients suspected of having suffered a stroke have suffered an ischemic or hemorrhagic stroke. It is intended to be used in ambulances as they transport patients, potentially allowing treatment to begin before patients arrive at the hospital.
Ischemic strokes, which make up around 80 percent of stroke cases, are caused by blood clots in the brain and can be treated using thrombolytic agents that dissolve the clot. Hemorrhagic strokes are caused by a ruptured blood vessel bleeding into the brain. The more quickly treatment begins for an ischemic stroke, the better the patient outcome. However, treating a hemorrhagic stroke patient with thrombolytic agents meant for an ischemic stroke is very dangerous. Given this, a highly specific point-of-care test for rapidly assessing whether a patient has had an ischemic or hemorrhagic stroke could improve treatment by allowing clinicians to begin therapy more quickly but still safely.
Currently, standard practice calls for patients to be taken to a hospital for imaging to determine which kind of stroke they are having, after which the appropriate therapy can be started.
"The idea was that if we could do the diagnosis while we are taking patients to the hospital, we can gain time and improve outcomes for patients," said Joan Montaner, ABCDx's chief medical officer.
The problem is a challenging one due to the dangers of treating hemorrhagic stroke victims with therapies intended for ischemic stroke patients, Montaner said.
"What we have done is to select cut-offs that offer 100 percent specificity for ischemic stroke with the highest sensitivity we can," he said. He added that the sensitivity of the test depends on how soon it is administered after the stroke occurs, noting that the company has hit sensitivity of 80 percent at 100 percent specificity when using the test within the first two hours of symptoms.
ABCDx is currently running a 300-patient prospective trial at four sites in Spain called Biomarkers for Initiating Onsite and Faster Ambulance Stroke Therapies (BIO-FAST) that will use the test on blood drawn from stroke patients as they are being transported to the hospital. In addition to evaluating the performance of the StrokeCheck test, the trial aims to validate a second set of markers intended to identify patients who will require surgical thrombectomy to remove large vessel clots. Distinguishing between these patients and ischemic patients who can be treated effectively using thrombolytic agents could be useful in that it could allow the ambulance to take such patients directly to a hospital capable of performing the procedure, Montaner said.
"Instead of first going to a small hospital, getting a CT scan, and then seeing you have a large [clot] and have to go to a thrombectomy center, you can just go there directly because the test in the ambulance indicates that," he said.
The test runs on a lateral flow immunoassay format and takes between 10 and 15 minutes to return results, Montaner said.
ABCDx CEO Jean-Charles Sanchez said the test is also compatible with traditional ELISAs and added that the company aims to commercialize it by licensing it to large in vitro diagnostic firms for use on their point-of-care platforms.
Montaner said the company has made a pre-submission to FDA and is putting together a US clinical study to support a submission to the agency. He said ABCDx is targeting a US launch for the test in late 2021 with a launch in Europe likely to come before that as the company has already generated much of the data it needs to apply for a CE mark.
ABCDx was founded in 2014 by Montaner, who is a neurologist at Hospital Universitario Virgen Macarena in Sevilla, Spain, and Sanchez, a proteomics researcher at the University of Geneva. In addition to its work on stroke, the company has developed a test for assessing mild traumatic brain injury.
Called TBICheck, the test measures levels of the protein H-FABP in blood samples from patients who are suspected of having suffered a concussion with the aim of ruling out patients who will have negative findings on a CT scan, allowing them to avoid unnecessary scans. The test is packaged as a point-of-care device that assesses a patient's H-FABP levels and returns a result in around 10 minutes.
In a 2018 PLOS One study, H-FABP distinguished between CT-negative and CT-positive patients being evaluated for a concussion with a specificity of 33 percent and a sensitivity of 100 percent, meaning the test could rule out one-third of patients suspected of having mTBI as not needing a CT scan without missing any true mTBI cases.
The test received the CE mark last year, and ABCDx launched it in Spain and Italy before pausing sales due to the SARS-CoV-2 pandemic. Sanchez said the company is looking to launch a second-generation version of the test that includes an additional protein beyond H-FABP in Q1 2021.