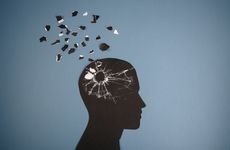 NEW YORK – A new study has found that high levels of a specific biomarker in a patient's blood could indicate a traumatic brain injury, even if a CT scan was normal, lending support to the potential clinical use of Abbott's i-Stat portable handheld device for detecting such injuries.
The study, published in The Lancet Neurology, was conducted by the Transforming Research and Clinical Knowledge in Traumatic Brain Injury, or TRACK-TBI research group and led by researchers from the University of California, San Francisco.
For Abbott, which has been developing a blood test to measure the biomarker glial fibrillary acidic protein, or GFAP, for at least the past five years, the study is an important next step in verifying the test's validity, according to a company executive.
"The fact is this mighty little blood test, with two or three drops of blood, in less than 15 minutes on a portable handheld device can give you an objective measure to let you know whether something may have occurred or it didn't," Beth McQuiston, medical director of diagnostics at Abbott, said in an interview. "It is profoundly powerful."
The firm declined to say much about its regulatory or commercialization plans for the test, but with the TBI testing field becoming increasingly crowded, the results of the study could provide it a leg up on competitors, as well as current methods of detecting TBIs, including concussion.
Beyond CT scans
For the Lancet Neurology paper, the researchers used the i-Stat device to study blood drawn from 450 patients suspected of having TBI, but who had normal CT scans. The patients had been admitted to 18 level 1 trauma centers in the US.
The researchers measured the patients' GFAP levels, and then confirmed those findings against MRI scans, which are more sensitive than CT scans and provide a more definitive diagnosis of TBI, but also are more expensive and less widely available. They found that 120 patients, or 27 percent of the 450 patients in total, had MRIs that were positive for TBI.
Additionally, they found that of the 90 patients who had the highest GFAP levels, 64 percent had TBIs detected by MRIs. Meanwhile of the 90 patients with the lowest GFAP levels, only 8 percent were confirmed to have TBI, suggesting "GFAP elevations correlate with extent of brain injury even in patients with milder TBIs," the study authors wrote.
In addition to GFAP, the study measured three other proteins: ubiquitin C-terminal hydrolase L1, S100 calcium-binding protein B, and neuron-specific enolase. GFAP showed the best results for detecting TBIs, the researchers determined.
"GFAP in particular is more sensitive at identifying traumatic brain injury than even a CT scan," said Geoffrey Manley, one of the authors of the Lancet Neurology study, as well as a professor of neurosurgery at UCSF and a principal investigator of TRACK-TBI, which was launched in 2014 by the National Institutes of Health to study TBI patients across age and injury spectrums.
According to McQuiston, around half of the people who come into emergency departments have TBIs that are missed.
Due to the hidden nature of brain injuries, in general, it's common for milder TBIs to be overlooked in favor of more obvious injuries.
"In a busy emergency department, it's actually quite easy to miss people that have had traumatic brain injuries," said Manley. "Somebody who is comatose or bleeding, they're easy to see. But because the injury to the brain is invisible to some degree, because you can't really look at the brain easily without getting a CT scan or an MRI, the ability to have a blood test that would help to alert clinicians that this patient may have had a traumatic brain injury is very important."
Part of the difficulty comes from how similar the symptoms of a brain injury look to signs of intoxication or substance abuse, the study's first author John Yue, a resident in UCSF's Department of Neurological Surgery, said in a statement.
"Patients with concussion may present as confused and disoriented, and may repeat themselves —symptoms that are similar in people with intoxication," Yue said. "With the blood test, we may be able to discern whether their symptoms are primarily due to brain injury and treat accordingly."
A more accurate diagnostic test can also help clinicians develop an appropriate treatment plan for patients with TBIs.  
"With concussion, you're left with a lot of very subjective information that doesn't necessarily help clarify the situation," McQuiston said. But a diagnostic test "enables the clinician to help provide individualized, specific care for that person."
Abbott's test can shape long-term treatment and care, since patients with brain injuries are at higher risk of depression or other mental illnesses, she said.
"How do you advise them to seek out care for that, or screen for that, or intervene for that if you didn't get the diagnosis in the first place?" McQuiston asked.
Another positive of the test, Yue said, is the possibility of ruling out patients who don't need a CT scan. Beyond saving time and resources, this also means patients wouldn't be needlessly exposed to the radiation in a CT scan.
McQuiston said that Abbott will work with clinicians across a variety of settings when it is approved but declined to comment specifically about the company's plans for regulatory approval, or reimbursement or marketing strategies.
Crowded field
In recent years, interest in TBI and the development of rapid, accurate tests for the condition has skyrocketed, in part, due to greater attention to brain injuries suffered by athletes, especially football players and hockey players, leading to an uptick in the number of players in the point-of-care TBI testing space.
In February 2018, the US Food and Drug Administration allowed for the first time a company to market a blood-based test to evaluate mild TBI. The test, called the Brain Trauma Indicator, from Banyan Biomarkers measures GFAP and another protein, UCH-L1, which are released from the brain after a concussion. Levels of the proteins can be used to predict which patients have intracranial lesions visible by CT scan, and which ones don't.
Additionally, BioDirection is developing a TBI test using GFAP and the protein biomarker S100 beta, and earlier this year, the technology received breakthrough device designation from the FDA.
Other firms also developing point-of-care BI tests based on biomarkers other than GFAP include Medicortex, BrainBox Solutions, ABCDx, ChemBio Diagnostics, and Quanterix.
The difference between these tests and Abbott's, McQuiston said, is how quickly results would be delivered – within 15 minutes.
McQuiston also noted that Abbott's tests for point-of-care devices are cheaper than others, though the company didn't disclose a price for the TBI test. Also, no health economic studies have been done for the TBI test to measure potential cost savings in comparison to current imaging technology.
In addition to athletes, TBIs are a major concern of the military, whose officers can suffer concussions from improvised explosive devices or other bombs.
The US military has funded Abbott's work developing a TBI test for several years, most recently in March when the US Army awarded the company a $35.2 million contract to develop a TBI diagnostic assay. The contract was an extension of a previous $11.3 million contract awarded in 2017.
In April, Abbott announced it is preparing to launch a clinical study to evaluate a point-of-care blood test for traumatic brain injury in partnership with the US Department of Defense and the National Institutes of Health.
Abbott has also licensed Banyan's technology as part of its work developing a blood-based TBI test, and McQuiston noted Abbott plans to use Banyan's biomarkers on the i-Stat device as well as with core laboratory devices.  
Abbott's eventual goal is to make the blood test available globally. McQuiston wouldn't provide a commercialization timeline, but said that the development process usually takes four to five years, and Abbott is currently in its fifth year of development on this test. 
The long timeline to commercialization is the result of the complexities of brain injuries, McQuiston said.
"The brain is very tricky," McQuiston said. "It's very important, and we want to make sure we get this right."