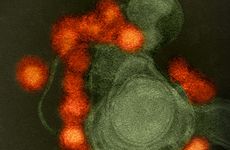 NEW YORK (GenomeWeb) – Individual units of donated blood in the US are currently screened for Zika virus using PCR-based methods even though the outbreak appears to have waned. That may be a poor use of resources, according to research published today by collaborators at The American Red Cross, Grifols Diagnostic Solutions, Quality Analytics, and the Wadsworth Center at the New York State Department of Health.
Evaluating testing results of more than 4 million individual US blood donations during a 15-month period in 2016 and 2017, the team found screening for Zika virus nucleic acids was "costly and had a low yield," the authors wrote in the New England Journal of Medicine.
Specifically, given the industry-reported cost of testing and the yield found in the study, to detect eight mosquito-borne Zika infections through individual-unit nucleic acid testing cost $5.3 million for each RNA-positive donation.
The US Food and Drug Administration recommended halting of donated blood collection in areas that experienced cases of Zika in early 2016. The agency revised its guidance later that year to recommend universal testing of individual units of donated whole blood and blood components for Zika virus in the US and its territories. States were guided to use a blood screening test authorized for use by the FDA under an investigational new drug application, or a licensed test when available. Alternatively, an FDA-approved pathogen-reduction device could be used for plasma and certain platelet products. At the time, the Roche Cobas Zika assay for the Cobas 6800/8800 systems and the Procleix Zika virus blood screening test for the Procleix Panther system were available with IND authorization.
The Red Cross initiated pooled screening in June of 2016, then phased in individual screening beginning in December of that year, in accordance with new recommendations.
The screening method described in the study employs a FDA-approved IND protocol with the Procleix Zika Virus Assay on the Panther System — a Grifols Diagnostic Solutions product that was also part of the Hologic brand at the time.
The Red Cross has had a contract with Hologic for viral testing with Grifols systems that is reevaluated periodically based on criteria such as performance characteristics and cost, as previously noted by Susan Stramer, vice president of scientific affairs in the Red Cross biomedical services division and an author on the NEJM study.
Investment banks at the time of the guidance change had estimated that the new testing guidelines could lead to an annual revenue benefit to Hologic of $13 million to $25 million, with a FDA approval of an assay and a national screening program benefitting the firm to the tune of $39 million.
When Hologic reported a blood screening revenue increase the following year that was attributed in part to Zika-related sales, the firm had already divested its share in the blood screening business to Grifols for $1.85 billion in cash.
Meanwhile, Roche's test was used by the US Centers for Disease Control and Prevention in the summer of 2016 to show cases were increasing in Puerto Rico, and was approved by the FDA in 2017.
In the NEJM study, 4,325,889 blood donations were evaluated with the Procleix Zika Virus Assay, with approximately the first 10 percent tested in minipools and yielding no reactive pools. Following the change in guidelines, the remaining 3,932,176 donations were tested individually.
Of these, 160 were initially reactive and nine were confirmed positive, resulting in a test positive predictive value of nearly 6 percent and a specificity of 99.99 percent. Six of the confirmed-positive donations were reactive on repeat testing, of which four were IgM-negative, suggesting they would not have been picked up with an antibody-based screening method. Three of these, however, were also reactive on exploratory minipool testing, a method that would have reduced the cost of testing by an estimated $4 per donation.
Of the donors with confirmed positive tests, two had infections contracted locally in Florida, six had traveled to areas with active Zika transmission, and one had received an experimental Zika virus vaccine, according to the study.
An accompanying editorial comment in NEJM authored by physician-researchers from the Johns Hopkins University School of Medicine and JHU's Berman Institute of Bioethics points out that other preliminary research on both the Roche and Hologic assays found that between April 2016 and April 2017, screening of 4,065,045 blood donations across the US resulted in the identification of 30 cases that met criteria for true positive results for ZIKV based on repeat testing results, or less than 0.001 percent.
Furthermore, an "unanticipated increase" in screening cost — approximately $7 to $13 per donation — has been passed on to blood centers, hospitals, and patients. The authors cited a study estimating the current strategy of nucleic acid testing for ZIKV in individual donors will result in an annual cost of $137 million, while using pathogen reduction technology would cost $213 million.
On the other hand, the editorial authors noted that perceptions of the need for testing may be already entrenched. Among the factors influencing stakeholders is the fact that the initial rate of blood donations in the continental US that were positive for Zika virus RNA but negative for antibody exceeded the rates of donations that were positive for HIV RNA, hepatitis C virus RNA, and hepatitis B virus RNA combined.
Alternative pathways could include continuation of donation screening; restriction of testing to high-risk states or areas with Zika activity and donors who identify themselves as having a risk of exposure; and maintaining a limited inventory of screened blood for high-risk recipients.
"The precautionary principle and risk-based approaches encourage continuous review, with reassessment as new data emerge," the editorial authors wrote. "The hurdle now seems to be the willingness of key stakeholders to conduct such a review and to lead a graceful retreat from a policy decision that has thus far shown limited utility."
Cessation of all testing until there is a new outbreak is another option, but the editorial authors pointed out that stakeholders have tended to resist removing measures related to blood safety, and "there is no historical precedent for the termination of a blood donation testing program for a given pathogen."