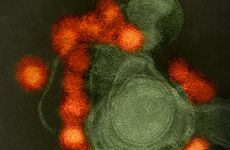 New York (GenomeWeb) – The US Food and Drug Administration has granted Emergency Use Authorization to a Zika test from Roche that runs on the firm's LightCycler 480 Instrument II or Cobas z 480 Analyzer.
The LightMix Zika real-time RT-PCR Test is an easy-to-use molecular diagnostic test that enables healthcare professionals to quickly detect viral RNA in plasma or serum of patients meeting US Centers for Disease Control and Prevention clinical or epidemiological criteria, Roche said in a statement.
The automated testing process, from sample preparation to results for up to 96 samples, can be performed in just 2.5 hours, the firm said. 
"The FDA's granting of this EUA supports our commitment to help healthcare professionals who are working to combat this serious disease," said Uwe Oberlaender, Roche's head of molecular diagnostics.
Roche previously received authorization under an Investigational New Drug protocol for use of its Cobas 6800/8800 Zika assay for blood screening, specifically in labs enrolled in a clinical trial through the FDA Center for Biologics Evaluation and Research. Last week, the FDA recommended universal testing of donated whole blood and blood components.