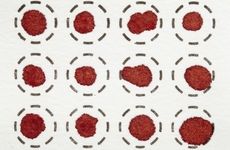 NEW YORK – Quantabio is expanding its footprint in the newborn screening market with an agreement from a Wisconsin public health lab to adopt the company's dried blood spot (DBS) extraction and qPCR reagents.
Beverly, Massachusetts-based Quantabio already claims a presence in many screening programs, primarily in state public health labs which may soon see a boost in funding from the reauthorization of a congressional act to support newborn testing.
In a recent interview, Vice President and Head of Quantabio Heather Meehan, also provided updates on its overall business, which covers sample prep and qPCR testing spaces as well as a small portable qPCR instrument.
The Wisconsin State Laboratory of Hygiene has adopted Quantabio's Extracta DBS technology in addition to the firm's PerfeCTa Multiplex qPCR ToughMix kit specifically for spinal muscular atrophy (SMA) and severe combined immunodeficiency (SCID) testing.
The DBS reagent was originally developed at the Wisconsin State Laboratory of Hygiene by Mei Baker, the co-director of newborn screening at WSLH and a professor of pediatrics at the University of Wisconsin School of Medicine and School of Public Health. It was subsequently licensed to Quantabio by Wisconsin Alumni Research Foundation, also know as WARF, and Baker's lab has now agreed to use Quantabio's product.
Baker said in an interview that she developed the reagent to more efficiently get nucleic acids out of dried blood spots. At the time, she was seeking a more sensitive method for cytomegalovirus viral load detection. "It is very simple," she said, essentially just involving adding the sample — blood that has been dried onto a piece of filter paper — to a solution and heating it.
For digital PCR and sequencing, Baker also adds a wash step to the protocol, but otherwise for straightforward qPCR or even Sanger sequencing she only uses the heat treatment.
Meehan and Baker said that researchers at the US Centers for Disease Control had been aware of "Mei's method" — which Baker said was also described by the lab in a study of its next-generation sequencing method for cystic fibrosis screening — and had even been suggesting it for other screening labs needing to troubleshoot their DBS extraction. Quantabio was aware of the strategy as well through its relationship with Baker, but also discussed it with connections at CDC before deciding to license it.
Quantabio, known as Quanta Biosciences until rebranding in 2014, already had an established presence in the workflow for SCID testing with its qPCR ToughMix product, Meehan said, "so we were a logical fit to bring the extraction technology to market," she said.
Meehan said that the extraction reagent is designed to lyse the cells in DBS and extract DNA. "The beauty of it is that it is very fast, very efficient, and it is cost effective," she said.
And now, because many state labs are moving to multiplex testing for SCID and SMA, "Quantabio has the one-two punch of the extraction reagent and multiplex qPCR ToughMix [reagent], and those two in combination provide superior results in a cost-effective way," Meehan said.
Baker's lab offers a newborn screening test menu — also referred to in newborn screening as a panel — of 45 tests for different disorders. The lab screens all the newborn babies each year in Wisconsin, which amounts to processing about 65,000 dried blood spots, and it also contracts with other states to perform testing, such as for cystic fibrosis.
Although the rates of each disorder in the panel of 45 are low, the lab detects approximately 150 cases each year. This testing is important, because in many of the cases early interventions can save babies and parents a lot of pain and trauma.
SMA results from homozygous deletion in exon 7 of the SMN1 gene, but severity of disease can be modified by copy number of the SMN2 gene, which has 99 percent sequence similarity. Screening needs to detect infants with zero copies of SMN1, and also needs to detect between zero and eight copies of SMN2.
SMA screening will be adopted soon in Wisconsin, Baker said. It is of particular interest because it is a potential candidate disorder for gene therapy and other so-called transformative therapies, like the oligonucleotide drug nusinersen (Biogen's Spinraza). In general, it affects 1 in 11,000 babies, with approximately 95 percent of patients having SMN1 exon 7 deletions. The carrier frequency is around 1 in 50 people, however, and the lab does not want to erroneously report that.
"The intention of newborn screening is to identify affected individuals, not identify carriers," Baker said.
The lab uses qPCR for the SMN1 target, but for the SMN2 copy number testing it turns out digital PCR is the best option. Baker said her lab uses the Quantabio reagent for extraction for both of these tests.
SMA screening has not yet been adopted nationwide, but companies like PerkinElmer and Dutch biotech firm MRC Holland have developed SMA screening kits and reagents, and Bio-Rad's Droplet Digital PCR (ddPCR) solution has been adopted in Taiwan, as previously reported. Assuragen has also recently launched a kit to quantify both SMN1 and SMN2 exon 7 copy number in less than four hours from a single PCR reaction.
For SCID, Baker said her lab is one of the first programs to do this testing, and it is not a common disorder, affecting 1 in 65,000 babies.
Affected patients are deficient in T and B cells. They are fairly healthy initially, but they become extremely susceptible to infection by age two and require bone marrow transplants.
Baker is using a functional marker of the deficiency called T-cell receptor excision circles, or TREC. During development, T cells undergo somatic DNA recombination, Baker explained, in order to create more diversity than the genome provides to confront a greater variety of antigens. During this process a piece of DNA is excised and adopts a very stable circular structure. These circles can be a surrogate marker to detect abnormal T-cell development, and levels of it can be detected with real-time PCR.
Although methods like mass spec and sequencing are being developed for newborn screening, PCR-based technologies are standard for molecular testing, with digital PCR gaining ground. WSLH has recently validated a multiplex qPCR method to test for SMN1 homozygous deletion and SCID using the TREC surrogate marker in a single reaction. The lab has also described a duplexed ddPCR laboratory-developed test to detect SMN1 and normalize it to a gene called RPP30.
Baker said there are advantages to being able to use commercial tests and US Food and Drug Administration-cleared tests, including not having to spend time and money on running a full validation.
The Quantabio products are produced under ISO 13485, so are "very robust technologies that [labs] can just deploy and not be concerned about homebrew methodologies creating variability in their assay results," Meehan said.
Baker also noted she uses Bio-Rad's reagents for digital PCR. Bio-Rad intends to branch further into the non-invasive prenatal testing and newborn screening markets with its newly-cleared clinical instrument, as previously reported, and Baker noted that, in general, having an FDA-cleared test is "always the ideal situation." Her lab uses the Bio-Rad assay for SMN2, and Bio-Rad assays for carrier screening.
On the other hand, if reagents are too expensive, she will develop her own assays. "Our laboratory is accredited by CLIA and CAP ... and our lab is very comfortable using LDTs," she said, adding that the lab's SCID test is an LDT.
Meehan said that Quantabio has a relationship with many of the state public health labs that do newborn screening. "They are either using DBS regent alone or our tough mix reagent alone, or many of them are now using them in combination, so we're in some process of helping them get to a multiplexing stage with SCID and SMA," she said.
The secretary of Health and Human Services accepted a recommendation last year from the Advisory Committee on Heritable Disorders in Newborns and Children that SMN1 testing be added to a standardized panel of screening tests being developed, called the Recommended Uniform Screening Panel (RUSP).
Quantabio also has a "significant presence" in applied testing in general, Meehan said, including public health labs, and in flu testing in collaboration with CDC. The firm's qScript One-Step RT-qPCR Low ROX reagent is part of CDC's Human Influenza Virus Real-Time RT-PCR Diagnostic Panel Kit that was cleared by FDA in 2013. The firm is also seeing adoption of its Q thermal cycler platform in infectious disease labs, she said.
And, it is looking to deploy Q in a new applied market, specifically for microbrew microbial contamination and spoilage testing, with the hopes that quality testing could be standardized in the industry and used throughout the production, including in the early stages, rather than testing at the end.
The firm also plans to attend an upcoming AGBT meeting to grow its footprint in precision genomics.
The competition for Quantabio's bread-and-butter qPCR reagents and cDNA synthesis products comes from firms like Thermo Fisher Scientific and Bio-Rad.
But Quantabio has also branched out into NGS applications, and it has an enzyme development pipeline and is in the process of bringing three new master mix products to market for qPCR and NGS applications, she said.
Quantabio is part of the Association of Public Health Laboratories, Meehan said, and the company attends APHL's newborn screening meetings every 18 months, nurturing existing relationships with the screening community.
"It is a very collaborative group; there is a lot of open dialog and they share a lot of information ... on cost-saving measures and better technologies," Meehan said.
Update on newborn screening legislation
The APHL estimates that 97 percent of the 4 million babies screened in the US each year are tested at state public health labs. Reauthorization of the main law that enables newborn screening, called the Screening for Heritable Disorders Legislation is currently before the congress.
Peter Kyriacopoulos, senior director of public policy at the Association of Public Health Laboratories said in an email that the House passed a bill last month called H.R. 2507 that increases the authorization levels to support screening activities.
Specifically, it increases the funding to the US Health and Human Services' Health Resources and Services Administration (HRSA) from $11.9 million to $31 million. HRSA funding supports key newborn screening program operations, including timeliness and data-driven quality improvement, Kyriacopoulos explained.
The US Centers for Disease Control and Prevention's Newborn Screening and Molecular Biology Branch (NSMBB) runs the Newborn Screening Quality Assurance Program (NSQAP) which provides training, proficiency testing, and guidelines to state public health laboratories. The house-passed bill has funding for NSQAP increasing from $8 million to $29.7 million.
The Senate companion legislation, S. 2158, has more modest increases of $16.4 million for HRSA and $17.2 million for NSQAP, Kyriacopoulos said.  
"APHL will recommend that the levels in the House-passed be included in the final version of the bill that will be signed into law, which we expect to occur prior to the end of this September" he said.
In either case, the new levels must next be appropriated for the funding increases to be realized, Kyriacopoulos said.
"APHL will work to achieve the highest level of appropriations for these activities because both HRSA and CDC provide critical support for state newborn screening programs," he said, noting that congress has previously recognized the importance of increasing this work and appropriations for these activities exceeded the authorization levels.
Specifically, in federal fiscal year 2019, HRSA got $16.3 million and NSQAP received $16 million, and the the House bill for 2020 provides $22 million for HRSA and $20 million for NSQAP.
Both HRSA and CDC also assist in state implementation of disorders that are newly added to the RUSP, and significant increases in funding will enable states to adopt these new disorders more quickly, Kyriacopoulos said.
"If appropriations levels match the increased authorization amounts, newborn screening activities at the federal and state levels will be enhanced and more families who have infants with heritable disorders will be identified and directed to appropriate treatment, which is the key measure of success for newborn screening," he said.
The updated legislation is also pushing for evaluation and adoption of the federal RUSP uniform screening panel, and will additionally support a study of "new and emerging technologies that would permit screening for new categories of disorders, or would make current screening more effective, more efficient, or less expensive."
Baker said that the screening act is "a wonderful thing," because it allows federal agencies to have funding allocated to support newborn screening and it supports new programs, too, and funds activities aimed at implementing testing for new conditions. The funding can be directed for quality improvement, she said, which can filter down to the state level as funding for new conditions research and assessments evaluating quality improvement strategies.
Meehan also said that Quantabio's objectives are in line with this overall approach, to make sure babies are screened and healthy. "If we can make that more streamlined and more cost-effective ... that is our goal as a vendor in this process," she said.