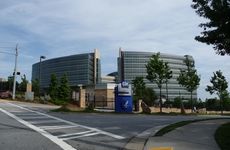 NEW YORK – The US Centers for Disease Control and Prevention will begin implementing surveillance for the novel coronavirus 2019-nCoV, also known as SARS-CoV-2, at select public health labs. The testing will be piggybacked onto a pre-existing national influenza surveillance system.
In an effort to determine whether there has been broader spread in the US of the pathogen that causes coronavirus disease 2019 (COVID-19), the CDC will work with health departments in five cities to use its existing flu surveillance system and test influenza-negative samples from individuals with flu-like symptoms for the SARS-CoV-2 virus.
Specifically, the coronavirus surveillance testing will be conducted at public health labs in Los Angeles, San Francisco, Seattle, Chicago, and New York City.
Nancy Messonier, director of the CDC's National Center for Immunization and Respiratory Diseases, said in a recent call with the media that the five sites are just a starting point on a path to national surveillance that will leverage existing influenza and respiratory virus surveillance systems.
The SARS-CoV-2 surveillance will enable CDC to detect if, and when, the virus is spreading in the community, Messonier said, adding, "Results from this surveillance would be an early warning signal to trigger a change in our response strategy."
The Association of Public Health Labs is helping to coordinate the testing. APHL acts as a liaison between US public health labs, the CDC, the US Food and Drug Administration, and other public health partners to coordinate national surveillance systems, according to Kelly Wroblewski, director of infectious diseases at APHL. The non-profit also contributes feedback, facilitates communication, and provides support to help standardize lab processes, she said.
APHL's role in the SARS-CoV-2 outbreak response will be no different, Wroblewski said, adding that the US public health network is also very familiar with surveillance testing and stands ready to take on the new task.
"If you name an infectious disease, there are surveillance systems for almost all of them," Wroblewski noted in an interview, adding that some of these systems are more local while others are standardized across the country.
Influenza is a good example of a disease for which there is a standardized national surveillance system, and foodborne illnesses also have a national standardized system, the National Outbreak Reporting System (NORS).
The SARS-CoV-2 testing will be performed at the five sites that already perform influenza surveillance, using the CDC's rRT-PCR test for SARS-CoV-2, Wroblewski confirmed.
The first sites for SARS-CoV-2 surveillance were chosen because of their proximity to so-called funneling sites, she said. They are a subset of the sites nearby the 11 US airports that currently receive flights from China. Local public health departments and the CDC are already coordinating at these sites to perform health status checks on incoming passengers.
Surveillance as a public health tool
Generally speaking, incidences for some infectious diseases, like mumps or HIV, is tracked in part because those infections are reportable, which means every infection in every state must be reported to public health authorities.
As opposed to reporting or diagnostic testing, surveillance for infectious diseases casts a wider net and can provide public health programs with better situational awareness, Wroblewski said.
In the case of influenza, for example, surveillance can inform public health agencies about the types and subtypes of flu virus that are circulating. Further characterization can also tell whether this year's vaccine was a match, Wroblewski said, and it can also identify flu strains that aren't able to be typed or subtyped using existing assays, which is a way to detect a novel flu strain.
Flu surveillance also provides information about disease severity and pinpoints areas where there are higher levels of circulation.
Depending on the pathogen, surveillance can also help public health departments make decisions about potential interventions, such as opening vaccine clinics or closing schools to mitigate disease spread.
Wroblewski said flu sentinel sites are selected to provide good geographic coverage and a range of demographics, with samples coming from inpatient and outpatient settings, as well as sites like emergency rooms. Influenza surveillance is also standardized nationally, she said.
In the US, flu surveillance has a few arms, including the Influenza Hospitalization Surveillance Network, or FluSurv-NET, the Outpatient Influenza-like Illness Surveillance Network, or ILINet, and the National Respiratory and Enteric Virus Surveillance System (NREVSS). The latter happens to already include a surveillance system for common human coronaviruses, namely HKU1, NL63, 43, and 229E.
For flu surveillance, a subset of samples that test flu-positive as well as flu-negative each week at sentinel sites are sent to public health labs. There, the flu-positive samples are further subtyped for H1N1, H3N2, and different subtypes of B viruses, Wroblewski said. This is done using a RT-PCR subtyping kit from the CDC, she said, with the same kit and standard operating procedure used at all the labs in the surveillance network.
Then, a subset of samples is shuttled for antigenic testing, as well as sent on to three US reference centers that perform next-generation sequencing, neuraminidase inhibitor testing to determine antiviral resistance, and viral culture.
There also is precedent for piggybacking surveillance for a particular infectious disease onto an extant program in which the necessary sample types are already being collected, Wroblewski said.
For example, public health has encouraged inclusion of hepatitis C and syphilis testing and surveillance in HIV surveillance programs because of the high rates of co-infection, the similar populations that are impacted, and the fact that the specimen required for testing is the same for all three diseases, she said.
SARS-CoV-2 surveillance preparedness and the QC hiccup
Wroblewski said public health labs are "absolutely well poised" to take on the SARS-CoV-2 surveillance.
The CDC is looking at targeting specific patient populations for SARS-CoV-2 surveillance in the initial surveillance sites, she said, focusing more on outpatients.
"Those are the patient settings with mild illness, which is consistent with what we're mostly seeing with the novel coronavirus," she said, adding, "You are more likely to miss those otherwise." The addition of a sixth city is also in discussion, she noted.
Should a sample test positive for SAR-CoV-2 through the surveillance system, what precisely will happen next is still being worked out, Wroblewski said, but the first steps would likely involve confirmation at the CDC, patient contact, and contact tracing and testing.
In the meantime, it is unclear exactly when the surveillance testing will begin.
One of the reagents in the SARS-nCoV-2 test kit still needs to be re-manufactured, as previously reported, after routine quality control assessment in public health labs uncovered problems with the reagent targeting the N3 gene of the virus.
The test continues to be used at the CDC, where it is working fine, and the agency is moving quickly to get reformulated regents back out to state and local public health labs, Messonier said during the media call.
"Obviously, we hold ourselves to a high-quality standard, as we should, and as our state and local partners do, and we want to make sure that every 'i' is dotted and every 't' is crossed before we put these kits back out, so we're taking a little extra time here," Messonier said.
"The issue with the N3 component was an unfortunate hiccup," Wroblewski also said, but she added, "We're glad that we caught the issue before patient testing started" at state and local public health labs.