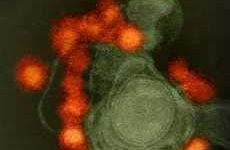 NEW YORK (GenomeWeb) – The US Centers for Disease Control and Prevention announced today that it has stepped up its purchasing of materials and equipment in order to enhance capacity for Zika testing. To meet the growing demand, the CDC purchased approximately $2.5 million in laboratory supplies that it will now distribute to state and local labs.
Samples are often shipped to local health departments for Zika testing — or to the CDC itself if no local testing is available — because relatively few labs are certified to test for Zika. Now, the CDC is sending the materials, which were purchased in August, to help these labs expand capacity.
Specifically, this includes sending supplies to perform the CDC MAC-ELISA test at labs in 41 states, the District of Columbia, Puerto Rico, and five Department of Defense labs that have completed the process required to implement the assay. The agency has also sent supplies to all states, DC, Puerto Rico, and 16 DOD labs to run its Trioplex RT-qPCR assay, which detects and differentiates chikungunya, dengue, and Zika viruses. Labs in all but two states have completed the process to be able to use that test, the agency noted in a statement.
CDC labs in Atlanta, Fort Collins, and San Juan, Puerto Rico, are currently processing a high volume of tests from across the US and its territories, and samples are prioritized based on pregnancy status and other factors outlined in the CDC's testing guidelines. The agency is also noted that it is coordinating additional testing capacity via more than 130 member labs the Laboratory Response Network.