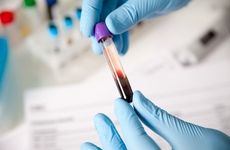 NEW YORK (360Dx) – Researchers at the University of Central Lancashire, in Preston, UK, said that they have achieved accurate results using infrared spectroscopy to identify Alzheimer's disease and other forms of dementia in patients' blood.
A commercial diagnostic test that uses the technique could be at least a few years away, and additional clinical testing would be needed prior to a launch, but such a test could eventually become a useful complement or alternative to existing tests for dementias, Maria Paraskevaidi, one of the principal investigators and a researcher at UCLan, said in an interview.
Due to the common symptoms and characteristics of different types of dementia, many cases are still misdiagnosed, Paraskevaidi said, adding that currently a definitive medical diagnosis can only be given postmortem by examination of a brain biopsy.
"Over the last decade, a significant increase in diagnosing different types of dementias, other than Alzheimer's, has been noted, and this reflects the fact that the clinical community is now more aware of these dementias," she said. "Nevertheless, a high number of less common dementias are still underdiagnosed," which makes this spectroscopic study worthy of note, she said.
The researchers published the results of the study on Monday in the Proceedings of the National Academy of Sciences.
They used patient's blood plasma and infrared spectroscopy — or, more specifically, a technique named attenuated total reflection FTIR spectroscopy — to diagnose and differentiate various dementias from one another, and to diagnose other types of neurodegenerative disorders such as Parkinson's disease.
Paraskevaidi said that the test works by transmitting infrared light that causes the molecules in a plasma sample to vibrate. Each vibration is characteristic of chemical bonds between molecules in the blood.
The vibrations generated in the blood sample produce a characteristic spectrum, or spectral fingerprint, and the peaks of this spectrum are indicative of different biomolecules, such as DNA, proteins, and lipids, Paraskevaidi said.
"Differences in these peaks [reflected in altered intensities] may indicate the presence or absence of Alzheimer's disease," she noted.
Although promising, a commercial test remains a few years off, she said, and in addition to conducting additional validation studies, work on automating the method would be required to move it toward use in a clinic or hospital.
Although the researchers haven't spoken to potential commercialization partners yet, their technique could eventually enable the development of a cheaper test that a clinician could use before sending a patient for more expensive testing, she added.
The researchers noted in their paper that the progressive aging of the world's population makes a higher prevalence of neurodegenerative diseases inevitable. Current approaches for diagnosing Alzheimer's include measurement of amyloid-β and total tau levels in cerebrospinal fluid; applying structural neuroimaging techniques, such as MRI or computerized tomography; doing PET imaging of brain amyloid; or conducting inflammation and neuropsychological tests.
The current tests are "successful in their majority," but they tend to be either high cost — MRI, PET, molecular blood, and cerebrospinal fluid testing — or invasive — cerebrospinal fluid testing, Paraskevaidi said.
With improvements in healthcare and social support, many elderly sufferers of neurodegenerative disease have prolonged lives and a better quality of life, the researchers noted. However, these diseases remain incurable, and one of the main reasons for this is likely to be that their etiology is multifactorial.
The new test could make an important contribution by potentially unraveling their etiology, Paraskevaidi said. Spectroscopy can simultaneously investigate a range of different molecules, including lipids, DNA, and proteins, she noted, and it could, therefore, provide a key that is missing in existing tests.
In their study, the researchers achieved sensitivities and specificities at least equal those obtained by other clinical testing methods, and better in some cases, Paraskevaidi said. In situations where they achieved sensitivities and specificities that were slightly lower than those of existing tests, the UCLan test still differentiates itself, because its cost effectiveness is combined with levels of accuracy, Paraskevaidi added.
The diagnostic accuracy of existing biomarker testing varies from about 70 to about 95 percent. The researchers said that they identified Alzheimer's disease in 164 patients with 70 percent sensitivity and specificity. After incorporating apolipoprotein e4 (APOE e4) genotype information, sensitivity and specificity increased to 86 percent for people who carried one or two alleles of e4, and to 72 percent sensitivity and 77 percent specificity for people who did not carry e4 alleles. Possession of one or more APOE e4 alleles increases the risk of developing late-onset Alzheimer's and lowers the age of onset, the researchers said.
They identified early Alzheimer's with 80 percent sensitivity and 74 percent specificity, and said that the test differentiated Alzheimer's from dementia with Lewy bodies with a 90 percent sensitivity and specificity.
To differentiate one type of dementia from another, the researchers conducted a subgroup analysis, testing for Alzheimer's versus healthy controls; dementia with Lewy bodies versus healthy controls; and other types of dementia versus healthy controls.
"Being able to diagnose Alzheimer's correctly and with high accuracy is itself important," Paraskevaidi said.
However, to support selecting suitable patients for clinical trials that take aim at developing drugs for dementia, and to support clinicians in prescribing the correct medications, being able to differentiate among different types of dementia is also important, she added.
A major goal among researchers is the detection of Alzheimer's at a very early stage, as it could be possible to delay or even prevent additional progression of the disease by administration of drugs. In their paper, the researchers said that while they acknowledge the importance of diagnosing Alzheimer's disease at an early stage, they "also believe that there are some hurdles to overcome in diagnosing [Alzheimer's] at any stage."
A prospective study is, therefore, required, they said, to confirm spectroscopy's ability to perform as a screening test. The study would require recruiting a larger number of individuals who are healthy or have predementia, and monitoring their progress over many years — perhaps a decade or longer.
By doing so, it would be possible to detect preclinical Alzheimer's and establish biomarkers "implying the appearance of the disease," they said.
Of the 160 samples from Alzheimer's patients identified in their study, only 14 were for patients with early Alzheimer's. The limited number, which the researchers reported as a limitation in the study, had to do with the difficulty of detecting the disease at that early stage, Paraskevaidi said.  
However, an advantage of vibrational spectroscopy is that it provides a holistic picture of a sample's biomolecules and can conclude whether the changes in biomolecules from healthy samples to unhealthy samples are reflective of disease, Paraskevaidi said. As a next step, they hope that through collaboration with other researchers, they can use mass spectrometry to identify specific biomolecules that are responsible for the changes, and begin working to reverse these changes, Paraskevaidi said.  
Although in the current study, they presented blood spectroscopy as an alternative, cost-effective method of diagnosing neurodegenerative disorders, "further validation studies to replicate the results are, of course, necessary before going forward to clinical implementation," she said.