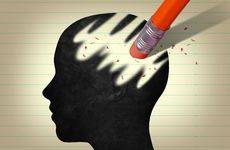 NEW YORK (360Dx) – A team led by researchers at King's College London have identified a panel of blood proteins that can identify asymptomatic patients positive for the amyloid-β (Aβ) pathology characteristic of Alzheimer's disease.
The study, published this week in Science Advances, is one of a number of ongoing efforts to identify blood-based markers of brain Aβ pathology and other indications of Alzheimer's, which could aid both in diagnosis and treatment of the disease and selection of patients for clinical trials. 
In addition to the King's College team, Saint Louis, Missouri-based C2N Diagnostics recently announced that it has launched a clinical study and received US Food and Drug Administration Breakthrough Device Designation for its blood-based test for brain Aβ burden. Also, last year, researchers at Japan's Center for Development of Advanced Medicine for Dementia identified a series of plasma biomarkers that could help detect and monitor Alzheimer's disease.
Aβ and tau are established protein markers for Alzheimer's in cerebrospinal fluid, as is PET imaging of Aβ. However, collecting CSF requires a spinal tap while PET imaging is expensive and exposes patients to radiation. This has led researchers to explore whether proteins circulating in blood might work as markers of Alzheimer's disease. Much of this work has focused on looking for markers that reflect brain Aβ levels, as Aβ deposits in the brain are a key aspect of Alzheimer's pathology and a major target of anti-Alzheimer's drugs under development.
This work is of particular interest to pharma firms as it could provide a faster and easier way to select early-stage Alzheimer's patients for clinical trials and track their response to therapies. Drug companies have had little success tackling the disease to date, and one line of thinking holds that this is due in part to the fact that many trials are done in patients too late in the disease process.
In the Kings College study, the researchers used mass spectrometry to profile blood samples from 238 cognitively unimpaired subjects from the Australian Imaging, Biomarker and Lifestyle Flagship Study of Ageing (AIBL) and the Kerr Anglican Retirement Village Initiative in Ageing Health (KARVIAH) studies whose brain Aβ status had been determined using PET imaging.
Using these measurements, they identified a 12-protein panel that could distinguish between asymptomatic subjects with high and low levels of brain Aβ deposits with a sensitivity of .78 and specificity of .77.
Abdul Hye, a King's College researcher and senior author on the study, said that he and his colleagues envisioned the panel as being useful primarily for selecting cohorts for Alzheimer's drug trials, allowing researchers to quickly screen large numbers of patients and then pass on positive subjects for confirmatory testing with PET or CSF-based testing.
He said that the researchers are currently working to move the panel from a mass spec platform to an immunoassay format more compatible with high-throughput clinical testing. They are also doing additional verification working testing whether they can replicate their results on different platforms and plan to follow that up with validation studies in independent cohorts, Hye said.
C2N is similarly eyeing the clinical trial space for its blood-based Aβ test. While the company, like the King's College team, is casting a broad net in hopes of discovering a variety of proteins linked to brain Aβ levels, it has focused primarily on measuring levels of different Aβ isoforms in blood and demonstrating that those measurements correlate with brain Aβ levels.
The company was launched in 2007 by Randall Bateman and David Holtzman, both professors of neurology at Washington University in St. Louis, and much of its research has focused on measuring levels of protein turnover using the stable isotope labeling kinetics (SILK) platform developed by the two, which allows researchers to track the synthesis and turnover of target proteins in patients.
In 2017, Bateman, Holtzman, and their colleagues published a study finding that the kinetics of three Aβ isoforms, Aβ38, Aβ40, and Aβ42 measured in plasma could identify patients with high levels of brain amyloidosis.
Since then the company has simplified the test, which now uses mass spec to take single-time point measurements of Aβ42 and Aβ40 abundance in blood and calculates the ratio of those measurements to identify patients with brain amyloidosis, said Joel Braunstein, CEO of C2N.
The company last week announced it has received FDA Breakthrough Device Designation for this assay and that it has launched a clinical trial, the PARIS (Plasma Test for Amyloid Risk Screening) study, to validate its clinical performance in patients with memory complaints or dementia.
While CSF and PET testing is available to such patients, Braunstein said the population of patients presenting with those symptoms is "very large… and a fairly significant percentage of patients presenting with that clinical description don't have Alzheimer's."
A blood-based assay could provide "an early screening test that is widely available economically and geographically and help physicians determine the need for more extensive testing."
While Braunstein said that C2N also plans to position the test for selecting patients for clinical trials, he added that the test could prove useful for patient treatment even in the absence of effective Alzheimer's drugs. He cited early results from the Imaging Dementia-Evidence for Amyloid Screening (IDEAS) trial, which indicates that knowledge of brain amyloid status changes patient management in ways that improve outcomes.
Sponsored by the American College of Radiology Imaging, the study is assessing the impact of brain amyloid PET imaging on patient outcomes.
"There were significant concerns about the cost benefit of [PET], and one of the questions that Medicare wanted to answer was, does knowing [a patient's] amyloid status change management, and does that improve outcomes?" Branstein said. "And the early data from that cohort is very positive for the fact that it does make a difference."
This, he said, suggests a role for a blood-based test like C2N's.
"As far as our test is concerned, we'd obviously have to prove that out over time, but I think there is growing acceptance in the community that knowing amyloid status is important to clinical management," he said.
Additionally, Braunstein said C2N believes the current system is not well equipped to handle the volume of amyloid testing that will be required if an effective Alzheimer's drug does make it to market.
"Based on some of the early readouts on [ongoing drug] studies, it could be as early as 2020 where you have a drug on the market," he said. "If that happens, there is going to be a very significant need for a test. I think that has been the driver for a lot of the groups that are interested in using blood as a mechanism to screen for [Alzheimer's] disease."
Braunstein declined to give a precise timeline for when the company aimed to submit the test to FDA and take it to market, but he anticipated seeing activity around commercializing the test in 2020.
Researchers at Japan's Center for Development of Advanced Medicine for Dementia have also developed a blood-based assay for assessing brain amyloid levels that measures the ratios of Aβ precursor protein (APP)669–711, Aβ42, and Aβ40. Looking at a cohort of 252 Australian patients that included cognitively normal individuals, subjects with mild cognitive impairment, and subjects with clinically diagnosed Alzheimer's disease with dementia, they found their assay corresponded to PET-based measurements with an accuracy of 80.4 percent.