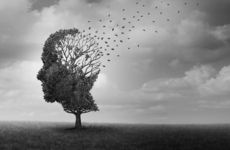 NEW YORK (360Dx) – A team led by researchers from IBM have identified a plasma protein signature that predicts cerebrospinal fluid (CSF) levels of the Alzheimer's disease marker amyloid-β42.
Part of a growing body of research into blood-based biomarkers for Alzheimer's disease, the study, published this week in Nature Scientific Reports, adds to the evidence that blood tests could prove useful alternatives to the CSF and PET imaging-based tests currently used to assess brain amyloid levels.
The study also marks a relatively rare foray for IBM into proteomic analysis. While the company is active in biomedical research, it has not typically investigated protein biomarkers, focusing more on genomics and other areas.
"Certainly we have a big push around genomics, but proteomics has received less attention," said Benjamin Goudey, a staff researcher on IBM Australia's genomics research team and first author on the study. He noted, though, that in the case of Alzheimer's "looking at plasma biomarkers was of particular interest to us," given the current demand for non-invasive methods for identifying patients either in the early stages of the disease or who are likely to develop it.
CSF Aβ is an established marker for Alzheimer's disease, as is the presence of amyloid plaques identified via PET imaging. Collecting CSF requires a spinal tap, however, while PET imaging is expensive, exposes patients to radiation, and is not readily available in all settings. These issues are particularly challenging for pharma firms testing anti-Alzheimer's drugs as they would like to quickly, easily, and inexpensively screen large numbers of people to select subjects with early-stage Alzheimer's who might be most likely to respond to anti-amyloid therapies.
In the Nature Scientific Reports study, the researchers looked at 566 individuals (58 cognitively normal, 396 with mild cognitive impairment, and 112 with Alzheimer's disease) from the Alzheimer's Disease Neuroimaging cohort who had measurements taken of 383 proteins and 186 metabolites and lipids. Looking at the 149 proteins and 138 metabolites measured with good consistency across all, they split the cohort into a 356-subject training set and 210-validation set, ultimately arriving at a model combining APOE4 carrier status and the four plasma proteins — CGA, Aβ42, Eotaxin 3, and APOE —  that was able to identify individuals with low CSF Aβ42 levels (indicating a high risk for Alzheimer's) with 78 percent sensitivity, 73 percent specificity, and an area under the curve of .84.
They also found that subjects identified by the model as having low CSF Aβ42 developed Alzheimer's significantly more quickly than those with normal levels.
The model also predicted PET-based assessments of brain amyloid levels with an AUC of .78, but Goudey said he and his colleagues were particularly interested in how well the model predicted CSF Aβ42 levels given recent research that suggests this might be an earlier detectable marker of Alzheimer's than the amyloid plaques picked up by PET imaging.
"There's a growing body of evidence suggesting that it might be possible to detect changes in [CSF] up to a decade earlier that [via] PET imaging," he said. "The hypothesis around that is that with PET imaging you have to wait for the [amyloid] aggregates to form, whereas that isn't necessarily true with spinal fluid."
While previous studies have suggested blood-based metabolites could be useful for assessing brain amyloid levels, the IBM researchers found in their analysis that only proteins were effective.
"The only intuition that we have behind this at the moment is that perhaps these measures were too heterogeneous in the individuals that we [tested]," Goudey said. "Obviously metabolite levels, lipid levels, are going to be affected by a range of things: what you're eating, being more or less susceptible to environmental factors potentially. We only had a relatively small number of individuals for this study, so it may just be that the signal-to-noise [ratio] there was too [low] to pull out anything clear."
He said the researchers are now looking to test their models to see how well their performance holds up in additional sets of patients.
"We're exploring partnerships and applying for access to a variety of different data sources," he said.
They are also exploring plasma protein- and metabolite-based signatures for assessing levels of CSF tau, another commonly used Alzheimer's biomarker.
"Some of our preliminary evidence [suggests] we might be having quite strong performance [for tau]," Goudey said, adding that he and his colleagues would be presenting results on this work at the end of the month.
The IBM team joins a number of other researchers pursuing plasma markers that can identify patients with abnormal brain amyloid or tau levels.
Last month, a team led by researchers at King's College London identified a panel of 12 blood proteins that could distinguish between asymptomatic subjects with high and low levels of brain Aβ deposits with a sensitivity of .78 and specificity of .77.
Meanwhile, St. Louis-based C2N Diagnostics recently announced that it has launched a clinical study and received US Food and Drug Administration Breakthrough Device Designation for its blood-based test for brain Aβ burden. That assay uses mass spec-based measurements of blood Aβ42 and Aβ40 levels to identify patients with brain amyloidosis.
Last year, researchers at Japan's Center for Development of Advanced Medicine for Dementia identified a series of Aβ precursors and variants measured using immunoprecipitation combined with MALDI-TOF mass spec that could help detect and monitor Alzheimer's disease.
Goudey suggested that his team's approach, like that of the King's College researchers, could complement approaches like C2N's and the Japanese team's that focus on measuring forms of Aβ itself in blood.
"Those pieces of work are really very exciting," he said. "They're getting very high accuracies and they're getting quite sensitive measures of amyloid in plasma by using more refined techniques to actually measure the protein levels."
"We see the approach we're taking here as complementary to that," he said. "Rather than focusing on a single, more refined measurement we're asking if there are changes in plasma that might be spread out across a range of different analytes … that are compounded across them and can be extracted from the data using machine learning techniques."