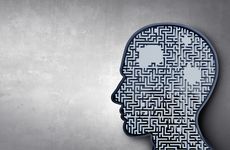 NEW YORK — With the US Food and Drug Administration recently issuing de novo classification to Fujirebio Diagnostics' Lumipulse G β-Amyloid Ratio (1-42/1-40) test, US clinicians now have access to an in vitro diagnostic that can be used for detection of the amyloid plaques associated with Alzheimer's disease.
The test, which measures the ratio of two β-amyloid peptides in cerebrospinal fluid could make for a welcome alternative to the PET imaging approaches used to assess patients' suspected of having Alzheimer's disease.
It could also, though, prove a short-term way station as the field continues to move toward blood-based testing for amyloid and other Alzheimer's biomarkers, said Jeffrey Cummings, a neurologist and Alzheimer's researcher at the University of Nevada, Las Vegas.
The FDA de novo classification is significant in that doctors will likely have more confidence in the Fujirebio test than they have in existing laboratory-developed tests for CSF amyloid levels, Cummings said, but he added that he doesn't think "it is going to greatly change practice" in the US because doctors don't perform lumbar punctures here as routinely as they do in other areas like Europe.
Cummings added that he performs lumbar punctures "relatively commonly," particularly in patients with what appear to be atypical presentations or early onset of the disease. To date, he has most regularly used Athena Diagnostics' ADMark laboratory-developed test for Alzheimer's evaluation, which measures markers including Aβ-42, total tau protein, and phosphorylated tau (p-tau) in CSF.
"It's a lot cheaper than amyloid [PET] imaging and gives you roughly the same information," he said. "There are definitely times and patients in whom I have done the CSF Aβ determinations and would likely now use the FDA-approved version" from Fujirebio.
One potential drawback to the Lumipulse compared to the ADMark LDT is the fact that the latter includes several other CSF markers — tau and p-tau, specifically — not currently included in the Lumipulse assay.
He said that, in part, it would come down to price and reimbursement — that if the Fujirebio test were less expensive and/or better reimbursed than the Athena assay, clinicians might opt for it even in the absence of the tau and p-tau markers.
Cummings said, however, that he and other neurologists commonly evaluate their patients for Alzheimer's by taking into account amyloid status, tau and p-tau measurements, and neurodegeneration, which is based on the total tau measurement.
"So, I do like having the p-tau number and the total tau number," he said, noting that those measures provide additional confidence in a diagnosis.
"If a patient is symptomatic you are very confident [given positive Aβ-42, tau, and p-tau scores] that this is Alzheimer's that is causing those symptoms," he said. "If they are just barely symptomatic or even asymptomatic but are positive on those tests, you would feel pretty confident that they would become symptomatic soon."
He did note, though, that the de novo status was a meaningful advantage for the Fujirebio test, particularly given that many doctors have run into cases where LDT results provide a muddy picture.
"I think everybody will be assured by the FDA" classification, he said. "We have all had experiences where a patient will have low Aβ but they won't have high tau, and so you don't really know where that patient is. And if you don't quite trust the Aβ test, it undermines your confidence even more. So, the credibility of the FDA review is important."
Cummings said that clinical trials for Alzheimer's drugs are increasingly using CSF measurements as a tool for recruiting subjects and that he expects the Lumipulse test will see uptake for this purpose, as well.
Ultimately, though, "I think the action is going to be in blood-based biomarkers rather than in CSF," he said. "I'm really happy that [Fujirebio] did this. But for the routine Aβ, total tau, phospho-tau [testing], we are going to move to blood for that, and we are going to do it soon."
Cummings' comments echo results from a recent physician survey conducted by Quest Diagnostics that indicates strong interest in blood-based testing for Alzheimer's. Among 501 doctors surveyed by the lab company, 87 percent said they believed blood tests for detecting risk of Alzheimer's "will increasingly become the standard of care," while 81 percent said they will "revolutionize" monitoring for the disease, and 94 percent said that blood tests would prove more cost effective for detecting Alzheimer's then methods like lumbar puncture.
The Lumipulse test's de novo classification could aid in the validation of plasma-based tests, giving developers an easier gold standard to measure to than PET imaging data. Quanterix CEO Masoud Toloue suggested as much during the company's Q1 earnings call this week.
"It now serves as a marker that we can measure to as opposed to a PET [scan], so we're very happy that [the Lumipulse test] was approved," he said.
Quanterix has developed research-use-only assays for blood-based measurements of Aβ-42 and several phosphorylated forms of tau.
St. Louis-based Alzheimer's testing firm C2N Diagnostics offers a blood-based test, PrecivityAD, for assessing brain amyloid status. The company launched the assay as an LDT in October 2021.
Italian diagnostics firm Diadem is also developing blood-based tests for Alzheimer's. In January, it received FDA breakthrough device designation for its AlzoSure Predict test.
"I think [the de novo classification] is paving the way for blood-based tests," said Nicholas Seyfried, an Alzheimer's researcher and associate professor of biochemistry at Emory University. "I think it shows that you don't have to do imaging, which is costly, and it does pave the way for fluid-based biomarkers to be used as diagnostics."
CSF testing will likely still play a role in more fully evaluating patients with Alzheimer's or strongly suspected of having the disease, Cummings said, noting that there are markers in CSF like the protein neurogranin, which is linked to synaptic dysfunction, that can't be accessed via plasma.
"CSF can potentially tell you so much more," he said. "You would essentially do pre-screening with the blood test, and that would tell you who needs a more definitive workup" via CSF analysis or imaging.