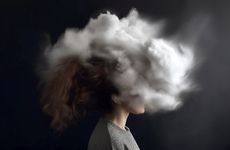 NEW YORK – A collaboration between Beckman Coulter and Fujirebio is expected to lead to multiple new tests for neurodegenerative diseases, including Alzheimer's.
The new collaboration, which was announced last month, builds on the supplier relationship between the two companies that has existed for more than 20 years, said Monte Wiltse, president and CEO of Fujirebio Diagnostics. Under the agreement, Fujirebio will work with Beckman to collaborate on new biomarkers for Alzheimer's and other neurological disorders. 
Although the collaboration will include the development of blood-based biomarkers, Wiltse noted that it is not limited to blood — because some markers work better in cerebrospinal fluid; tests using that sample type are also within the scope of the partnership. Fujirebio received de novo classification from the US Food and Drug Administration for its cerebrospinal fluid-based Lumipulse G β-Amyloid Ratio (1-42/1-40) test last year.
Assays developed through the partnership will likely first be tested on Fujirebio's Lumipulse instrument to prove the concept and then moved to Beckman Coulter's instruments, Wiltse said. Fujirebio has a "fairly extensive menu of biomarkers" for neurodegenerative diseases on its Lumipulse system, so there's "a lot of catch-up that the Beckman's got to do to get to that point," he added.
When possible, the companies will also jointly develop regulatory plans for assays that are commercialized through the partnership. Most likely, Fujirebio will go through the FDA approval process first for tests on its Lumipulse instrument, which will serve as predicate devices, and then assist partners with further regulatory approvals on their own platforms. 
Although Alzheimer's is a major focus of the collaboration, Wiltse noted that Fujirebio's portfolio covers biomarkers for amyotrophic lateral sclerosis, multiple sclerosis, Parkinson's disease, and traumatic brain injuries. The company is already developing tests for some of those markers on its platform.
In addition, Fujirebio announced earlier this year that it has formed a strategic partnership with pharmaceutical firm AriBio to develop biomarkers for Alzheimer's disease and other neurodegenerative conditions. 
What's unique about the agreement between Beckman Coulter and Fujirebio is the "depth of the collaboration," according to Wiltse. Many of Fujirebio's other agreements are "more transactional," such as licensing and supply agreements, but the partnership with Beckman Coulter will have the companies trying to "approach this disease state together and come up with joint perspectives on it." The companies will discuss next steps together "almost as if it's a joint venture," he added. 
This collaboration also marks Beckman Coulter's first foray into the Alzheimer's disease space.
For commercialization of these tests, Wiltse said that Fujirebio will likely "take point" on reimbursement, because it has already begun the reimbursement process for its Alzheimer's CSF test. However, Beckman Coulter, a Danaher subsidiary, will also play a large role because it has "a lot more resources" that can be used for further commercialization once Fujirebio has started the process. 
Wiltse also noted that the companies will both be involved in physician education surrounding the use of new biomarkers, potentially working with pharmaceutical partners to spread awareness. Pharmaceutical-related markers are "the first place we're going to go." 
"With the advent … of the first disease-modifying therapies, there's a need out there for diagnostics that can help identify patients that should be going on to therapy, and obviously identifying those that aren't going to benefit from therapy, as well." 
The Alzheimer's testing market has grown more crowded in recent years and could further expand as the FDA has approved multiple drugs for the disease, including the recent approval of Biogen and Eisai's Leqembi (lecanemab). Blood-based tests are of particular interest due to their less invasive sample collection process compared to cerebrospinal fluid, although companies like Roche have received FDA clearance for CSF-based tests for detecting amyloid brain pathology. Alzheimer's testing firm C2N, meantime, offers mass spectrometry-based blood tests for amyloid brain pathology, including its PrecivityAD assay, and Quanterix is in clinical trials for a multi-marker blood test to rule in patients that have Alzheimer's. The firm is also positioning its LucentAD laboratory-developed test as a rule-out test for the disease.
The pharmaceutical-related market offers the first and "biggest opportunity" for the Beckman and Fujirebio collaboration, but there will be additional opportunities for therapy monitoring tests, as well, he said. 
Wiltse did not disclose information on the financial or other conditions of the collaboration but noted that it is a "long-term agreement as long as we both see it as beneficial."
Wiltse also did not provide a specific timeline for the development of new tests under the partnership but said that he thinks tests will be moving forward "fairly quickly," as these assays are a high priority for both companies, and Fujirebio has already developed some proof-of-concept tests. He said he expects the development cycles "will be much shorter than what we normally see."
Kathleen Orland, Beckman Coulter's senior VP of clinical chemistry and immunoassays, said the partnership is "taking advantage of both of our capabilities and strengths." 
Although beta-amyloid and phosphorylated-tau are two popular biomarkers for Alzheimer's testing, Orland said the company is interested in a "whole suite … of assays" related to Alzheimer's and neurodegenerative diseases. The goal is to develop the assays for Beckman's clinical analyzers, namely the recently launched DxI 9000, the DxI 800, and the Access platforms, and bring the tests to the full installed base. Orland declined to share the company's total installed base but noted that Beckman has instrument placements in more than 100 countries.
The partnership encompasses "everything from … our road map plans to our R&D execution to our commercialization," she said.
Wiltse added that he expects the collaboration to have a wide-ranging and long-term impact on the diagnostics industry. "I think the work we're going to do with Beckman is going to help the entire industry because we're really going to build the market for this type of testing."