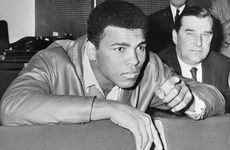 NEW YORK (360Dx) – An assay that has been in use for more than a decade as an aid in diagnosis of prion diseases is inching closer to being available for early detection of Parkinson's and Lewy body dementia, according to separate groups of researchers working on a similar test for these applications.
Two recent tests that use multi-well plate-based reactions and a method called seed-amplification have provided the first prototypes for ultrasensitive and specific detection of α-synuclein aggregates, a marker of Parkinson's and Lewy body dementia, in patients' cerebrospinal fluid.
Earlier this month, a research collaboration also reported similar levels of performance for the same technology and they said that they've accelerated the readout of the existing assay to 48 hours from between five and 13 days.
The researchers reporting on the rapid assay said that they are using technology that has been developed and refined over the past decade at the National Institutes of Health's National Institute of Allergy and Infectious Diseases Rocky Mountain Laboratories, led by Byron Caughey, the lab's chief of prion biochemistry. The research group includes Caughey, as well as investigators at the University of California, San Diego; University of Verona; Indiana University School of Medicine; and the Case Western Reserve University School of Medicine.
In the open access journal Acta Neuropathologica Communications, they published the results of a study that incorporated an α-synuclein real time quaking-induced conversion (αSyn RT-QuIC) test to detect and differentiate Parkinson's and dementia with Lewy bodies from other neurodegenerative diseases with sensitivity and specificity levels of greater than 90 percent.
Caughey's research group tested 60 cerebrospinal fluid samples, including 12 from people with Parkinson's disease, 17 from people with dementia with Lewy bodies, and 31 controls. Of the controls, 16 had Alzheimer's disease. The test correctly excluded all 31 controls and diagnosed both Parkinson's disease and dementia with Lewy bodies with 93 percent accuracy, the researchers said.
Several researchers have said that diagnosing aggregate quantities of α-synuclein, a protein normally found in neurons that can unfold abnormally, may be the key to early disease detection and being able to distinguish among certain neurodegenerative conditions. Early detection, they noted, could enable lifestyle changes that slow down a debilitating progression, and these new assays could help pharma companies develop therapies to better treat these conditions and monitor patients' progress on new treatments.
"We developed a sensitive assay to detect forms of α-synuclein in cerebrospinal fluids that are capable of seeding aggregates," Douglas Galasko, a clinician researcher in the department of neurosciences at UCSD and one of the authors of the study, said in an interview. He noted that the group has plans to make the assay commercially available, but they would need to test its validity and clinical utility in a larger number of samples and multiple future studies prior to applying for clearance to market the test.
The recent work builds on two previous studies and publications by other research groups that recently showed similar findings, he noted.
In separate studies, Claudio Soto, a professor of neurology at the University of Texas Houston Medical School, and Alison Green, a researcher at the University of Edinburgh, demonstrated that the technology could be used in the early detection of Parkinson's, and their tests have demonstrated similar levels of sensitivity and specificity.
Soto said in an interview that Amprion, a company he cofounded, expects to launch a test service within a year that uses an α-synuclein assay for detection of Parkinson's. The firm plans to launch the service from a CLIA-certified/CAP-accredited clinical laboratory that it has built in San Diego.
All three published studies use the same type of technology, multiwell plate-based reactions that can rapidly amplify oligomeric multimeric prion seeds by as much as a trillionfold.
"The technology is based on the ability of misfolding protein aggregates to grow through a seeding mechanism, and it uses this property to detect small quantities of these particles," Soto said. "The particles, which are very important in the disease process, are not detectable by any standard techniques. With our assays, we are able to amplify the amount of material present in a biological fluid."
The need for tools that aid in early detection is clear, the researchers said.
Many neurodegenerative diseases are related to the accumulation of misfolded proteins or deposits that are usually identified upon post-mortem analysis of brain tissue. That enables a definite diagnosis based on neuropathological and molecular findings.
Clinicians can perform less definitive diagnoses while patients are still alive based on clinical signs, tissue imaging data, pathological examination of peripheral biopsies, and less-than-specific biomarker levels in the cerebrospinal fluid, Galasko's team noted in its paper.
However, early diagnosis can be difficult and discrimination between diseases can be complicated by clinical variability and overlaps in clinical features, they added.
Galasko's team noted that their assay was specific to disorders such as Parkinson's and dementia with Lewy bodies where synuclein aggregates are present in the brain.
"In Parkinson's disease, for reasons we also don't fully understand, α-synuclein builds up and forms insoluble aggregates," Galasko said. "Multiple copies of the same protein begin to clump, and over time they become toxic to neurons." It's conceptually similar to the aggregation of amyloid beta and tau proteins in other neurodegenerative diseases, he said.
Making diagnosis even more complicated, dementia with Lewy bodies is also associated with widespread aggregates of α-synuclein and is often found in combination with Alzheimer's disease, Galasko said. The group evaluated some non-Lewy body dementia patients with Alzheimer's and other dementias as controls, and found that its test was more than 90 percent sensitive and specific in distinguishing people with α-synuclein disorders.
The capability of the researchers' assay to achieve similarly high sensitivities and specificities to the other two assays may be more important than reducing the time to diagnosis, said Ali Torkamani, director of genomics at the Scripps Translational Science Institute, which has partnered with the Michael J. Fox Foundation and Intel to launch a study that aims to improve screening accuracy for Parkinson's disease using a combination of genotyping and wireless sensors.
"The time to result could possibly have an impact on logistical issues in clinical laboratories performing the test," he said. However, from a clinical utility perspective, a neurodegenerative disease such as Parkinson's has "quite a long time" in terms of disease progression, he said, adding, "I don't immediately see a benefit in reducing the time window for diagnosis by days."
If the test proves that it can accurately distinguish Parkinson's disease from other movement disorders that can sometimes be confused for Parkinson's disease, such as essential tremor, "then that could potentially have an impact on early-disease management and long-term outcomes, " he said. This is particularly true of early stages of the disease where clinical signs can be subtle and often overlap.
Galasko and Soto noted that the type of assay that they use has already been clinically applied in the US, Europe, and other parts of the world to a variety of biological samples, and is being widely implemented for the diagnosis of prion diseases in humans and animals. Galasko's team said that in recent studies they demonstrated "provisional 100 percent diagnostic sensitivity and specificity in diagnosing human sporadic Creutzfeldt-Jakob disease" using cerebrospinal fluid or nasal swabs. Soto noted that Amprion has licensed rights to its assay for prion diseases for which it receives some royalties.
"With time, we and other groups have decided to try these assays in some of the more prevalent diseases because the mechanisms by which different protein aggregates accumulate are similar," Soto said.
He noted that while Amprion's first service is likely to target testing for α-synuclein to detect early Parkinson's, the firm expects to launch a test for levels of amyloid beta soon thereafter for early detection of Alzheimer's, and eventually to offer a panel that tests for and differentiates  several neurodegenerative diseases. He said that the firm is also developing clinical tests for peripheral diseases that operate through similar processes, such as type 2 diabetes.
Cerebrospinal fluid makes for a very useful biological sample, he said, but accessing samples is painful for patients. Therefore, Amprion is also looking to develop these assays for use with blood samples.
Soto noted that the firm recently completed a study involving a "large collection of samples" provided by the Michael J. Fox Foundation. He noted that in the study, for which it has not yet published results, its assay using cerebrospinal samples showed greater than 95 percent sensitivity and specificity in testing for the presence of α-synuclein aggregates.