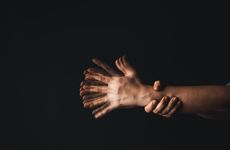 NEW YORK ─ A study led by researchers with the Parkinson's Progression Markers Initiative has found that alpha-synuclein seed amplification assay (αSyn-SAA) testing can diagnose the most common form of Parkinson's disease with high accuracy.
The study, published this month in Lancet Neurology, also found that αSyn-SAA testing may help clinicians distinguish between different subtypes of the disease, raising the possibility that it could help guide treatment if and when more targeted therapies become available.
Alpha-synuclein is a neuronal protein linked to Parkinson's and other neurological conditions including Lewy body dementia and multiple system atrophy. In Parkinson's patients, misfolded versions of αSyn form aggregates that accumulate throughout the brain in clumps called Lewy bodies that are believed to cause neuronal damage. The protein is considered both a potential drug target and a biomarker for the disease.
Alpha-synuclein seed amplification assays are based on the observation that misfolded αSyn protein induces misfolding and aggregation in healthy αSyn protein. In αSyn-SAAs, patient cerebrospinal fluid is introduced to a collection of healthy αSyn proteins. If aggregates form, it is an indication that the patient's CSF contains the misfolded αSyn characteristic of Parkinson's.
The αSyn-SAA was originally developed by Claudio Soto, professor of neurology at the University of Texas Medical School in Houston, who has researched the role of misfolded proteins in a variety of conditions, including Creutzfeldt-Jakob disease (CJD) and Alzheimer's disease. In 2021, Amprion, a San Diego-based company that Soto and Cofounder and CEO Russ Lebovitz launched in 2007 to commercialize Soto's research, released a laboratory-developed αSyn-SAA test called the SynTap test. It is the same assay that was evaluated in the Lancet Neurology paper, on which Soto is senior author.
In the study, the researchers looked at the performance of the test in 1,123 subjects from the Parkinson's Progression Markers Initiative cohort: 545 with Parkinson's disease; 163 healthy controls; 54 with brain scans with no evidence of the dopaminergic deficit typical of Parkinson's; 51 prodromal individuals; and 310 individuals who were carriers of the LRRK2 or GBA mutations linked to Parkinson's but who had not manifested symptoms of the disease.
The test performed best at detecting sporadic Parkinson's cases in patients with the olfactory deficit characteristic of the disease. In this group of subjects, which comprises the large majority of Parkinson's cases, the test achieved 99 percent sensitivity and 96 percent specificity. In patients with sporadic disease without an olfactory deficit, the test showed 78 percent sensitivity, while in Parkinson's patients with the LRRK2 mutation and an olfactory deficit, it had sensitivity of 68 percent. In patients with the LRRK2 mutation and no olfactory deficit, it had sensitivity of 35 percent.
Andrew Siderowf, professor of neurology and chief of the movement disorders division at the University of Pennsylvania Perelman School of Medicine as well as first author on the study, said that while the test will likely not change clinical practice in the near term, it could prove useful for guiding treatment in the future as drugs targeting specific molecular mechanisms underlying Parkinson's are developed and come to market.
For instance, a patient presenting with the clinical symptoms of Parkinson's and a positive αSyn-SAA might be prescribed a drug targeting αSyn whereas a patient with Parkinson's symptoms but a negative test might not, the assumption being that in these two cases different underlying processes are driving the disease.
"If I were meeting a patient who had typical features of Parkinson's disease, right now I would probably treat [αSyn-SAA-positive and αSyn-SAA-negative] patients similarly," Siderowf said. "But, importantly, I think that as the field matures and we have specific therapies that not only target the symptoms of Parkinson's but also target the underlying pathology, it is going to be important to know the specific biology we are dealing with."
Amprion's Lebovitz said the company believed the test could also be useful in speeding the diagnostic journey for Parkinson's patients, which he said can in some cases stretch out over multiple years. Performing the test at the start of that process could allow clinicians to more quickly assess whether a patient has Parkinson's or another movement disorder and begin appropriate treatment.
Currently, αSyn-SAAs will likely be most useful for selecting patients for clinical trials, much as tests for amyloid and tau brain pathologies have been used to select subjects for drug trials for Alzheimer's disease, Siderowf said, noting that αSyn is "probably the pathological underpinning of the vast majority of patients with Parkinson's disease, and therapeutic strategies that mitigate the impact of alpha-synuclein are likely to be the backbone of [drug development work]."
Drug companies including Roche, Novartis, and Sanofi are working on Parkinson's drugs that target αSyn.
Lebovitz said Amprion is currently working with a number of major pharma firms exploring drugs for Parkinson's and other neurodegenerative diseases, though he declined to name any specific companies.
The assays could also prove useful in early detection of Parkinson's, which could help with clinical trial enrollment and potentially patient management. In the Lancet Neurology study the researchers looked at a set of 51 individuals who were either prodromal or had olfactory symptoms or sleep disorders that put them at high risk for the disease, finding that 86 percent of these subjects tested positive. By contrast, only 8 percent of carriers of LRRK2 or GBA mutations who had not shown symptoms of Parkinson's were positive for the test. Siderowf said that he and his colleagues are continuing to follow these patients to see if they do, in fact, develop Parkinson's. He said they are currently analyzing long-term follow-up data and hope to report it in a future paper.
Looking ahead, Siderowf highlighted several advances that could further boost the utility of αSyn-SAAs — for instance, exploring whether it could work in sample types like blood, skin, or nasal mucosa that are more easily accessible than CSF.
A test that provided a quantitative readout as opposed to a binary positive-negative answer could also be useful, especially if that quantitative result could be linked to disease aggressiveness or progression, he said.
Lebovitz said that Amprion also believes the SynTap test could be useful for diagnosing Lewy body dementia, which is driven by αSyn accumulation, as well as detecting the presence of Lewy bodies in Alzheimer's, where αSyn accumulation has also been observed in many cases and may require different treatment from Alzheimer's without Lewy bodies. Amprion also launched a collaboration with the Mayo Clinic last year to assess the test's usefulness for evaluating patients with rapidly progressive dementia.
In 2019, the US Food and Drug Administration granted the SynTap test breakthrough device designation for diagnosing Parkinson's.