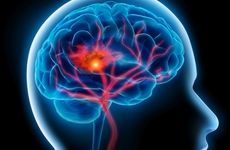 NEW YORK (360Dx) – University at Buffalo researchers are developing a diagnostic test that uses circulating neutrophils for the detection of unruptured intracranial aneurysms, a condition that affects an estimated 6 million Americans.
Although validating the research and proving its clinical utility could take another five years, the researchers are planning to eventually provide an alternate approach to expensive brain imaging that limits the level of screening for a condition that affects up to 5 percent of the population, Vincent Tutino, president and CEO Neurovascular Diagnostics, a UB spinout that is developing the RNA expression test, said in an interview.
To support the development of the test, the Brain Aneurysm Foundation has gifted the company $45,000. Further, the National Science Foundation awarded Neurovascular Diagnostics a Phase I Small Business Innovative Research grant worth $224,032.
Brain aneurysms are tricky to diagnose because they usually don't exhibit symptoms, and they are often detected unexpectedly when patients' brains are scanned for other purposes, Tutino said. In addition, existing methods of detecting brain aneurysms, which employ magnetic resonance angiography, are expensive and often not reimbursed by insurance, Christine Buckley, executive director of the Brain Aneurysm Foundation, said in an interview.
Buckley said that the research and development work at UB is "extremely important" in the pursuit of more affordable and early detection of the disease, and if such a test were commercially available, it would "make a world of difference" for unsuspecting patients. "The big push is to find genetic signatures that would provide early detection," she said.
Neurovascular Diagnostics aims to commercialize its technology as an in vitro diagnostic that could be made available at the point of care. The firm's objective is to enable doctors to identify and provide preventative and potentially lifesaving treatment to patients who have such aneurysms but exhibit no symptoms, Tutino said.
Describing their work last month in the journal PLOS One, the University of Buffalo researchers said that in a preliminary study, they have already demonstrated that RNA expression from circulating neutrophils have potential as predictive biomarkers that can identify patients from blood samples.
In their study, the UB researchers collected blood samples from patients receiving cerebral angiography. The patients' brain blood vessels were examined for abnormalities, and half — 11 of 22 — were found to have unruptured intracranial aneurysms. The researchers then extracted RNA from isolated neutrophils and conducted next-generation RNA sequencing of the samples to obtain differential expression signatures.
They conducted bioinformatics analyses of the sequencing results to investigate the biological functions of all the differentially expressed transcripts, and through transcriptome profiling, the researchers identified 258 differentially expressed transcripts in patients with and without intracranial aneurysms. Of those, they recognized RNA expression signatures associated with the aneurysms in 82 differentially expressed transcripts.
"Our hypothesis has been that there's interaction ongoing between an aneurysm and circulating immune cells that have altered gene expression profiles and that play a role in the disease," said Tutino.
In 2016, he founded Neurovascular Diagnostics with Jeff Harvey — the firm's chief financial officer, and whose wife died about 15 years ago from a ruptured brain aneurysm — and Hui Meng, the company's chief scientific officer and a professor of mechanical and aerospace engineering in the UB School of Engineering. Prior to becoming CEO of the firm, Tutino was a PhD student in Meng's lab at UB.
Tutino noted that the researchers first selected neutrophils "because they are the circulating sentinels of your innate immune system, and they continuously react to perturbances in vessels." The 82 gene transcripts used in the expression signature were indicative of the peripheral activation of the neutrophils and dysregulation of the immune system, he said.
Following the preliminary study, the researchers recruited an additional 50 patients, and using stricter criteria to investigate gene expression differences, they narrowed the number of transcripts to 26 that they then used to build predictive algorithms. "We were able to test this in the remaining quarter of our patients and found that it works with about 85 percent accuracy," Tutino said.
He noted that while working with neutrophils as biomarkers could eventually lead to a laboratory test, the firm is working in parallel to determine whether they can detect signatures in whole blood and develop a diagnostic test that could be implemented at the point of care, which would be less expensive to a patient.  
Neurovascular Diagnostics plans to make a point-of-care test available for a "few hundred dollars," which would make it more affordable than brain imaging. Further, the company intends to pursue reimbursements from payors for the test.
Patients who are tested by high-resolution magnetic resonance angiography can pay more than $1,000 per test out of pocket.
Getting either test to market could take about five years given the need for further validation of the current work, and the need for subsequent multicenter trials to prove clinical utility, Tutino said. The firm intends to eventually apply to the US Food and Drug Administration for clearance to market the test in the US.
For patients with unsuspected aneurysms, both Tutino and Buckley said that a commercial test can't come soon enough. The Neurovascular Diagnostics foresees its test as a rule-in, rule-out aid. Patients who test positive would be referred to brain imaging and, if needed, treatment.
A surprisingly high percentage of the population has unruptured brain aneurysms and are unaware of them, according to Tutino. In the US, an estimated 6 million people, or 1 in 50, has the condition, according to the Brain Aneurysm Foundation. It said that the annual rate of rupture is about 8 to 10 per 100,000 people. Ruptured brain aneurysms are fatal in about 40 percent of cases, and of those who survive, most suffer some permanent neurological deficit.
When clinicians are aware that a patient has this condition, they can conduct closer monitoring or take preventive action that includes treating the aneurysm by endovascular means, surgically clipping the aneurysm, or placing a stent or coil over it, Tutino said, adding, "We know that these treatments drastically reduce the risk of rupture in the future."
Neurovascular Diagnostics is collaborating in its research with Adnan Siddiqui and Kenneth Snyder, who are neurosurgeons with UBMD Neurosurgery. The firm is also collaborating with DxTerity, a Los Angeles, California-based genomics company, to design further studies and work toward developing a blood test that could potentially be used in the home. According to DxTerity, it delivers RNA monitoring by combining digital recruitment of participants with from-home blood sample collection and direct sample processing. 
Bob Terbrueggen, CEO and founder of DxTerity Diagnostics, confirmed in an interview that the company is collaborating "with Neurovascular Diagnostics on the development of a from-home gene expression blood test to detect biomarkers of unruptured aneurysms." He told 360Dx that the Neurovascular Diagnostics blood test would run on DxTerity's platform.