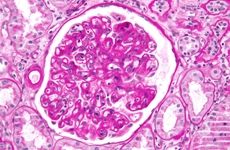 NEW YORK (360Dx) – Founded in 2014, Transplant Genomics aims to change the transplant diagnostics space by using blood-based noninvasive tests instead of traditional tissue-based methods.
Recently, the Scripps Research Institute was granted patents to the technology that TGI uses for its test. Three years after the two partners began their collaboration, the Mansfield, Massachusetts based-firm is now embarking on a strategy to pierce a market estimated worldwide at $2.5 billion to $3 billion.
Called TruGraf, TGI's technology provides a noninvasive tool that "can be employed as an alternative to costly and invasive protocol biopsies to confirm adequacy of immunosuppression in patients with no signs of renal dysfunction," said TGI marketing VP Darren Lee in an interview.
The TruGraf technology identifies genetic biomarkers that indicate whether a patient's immune system is likely to reject the organ transplant after a certain period of time. Each of its tests target gene expression signatures associated with one of four phenotypes: patients with stable creatinine levels; patients with unstable creatinine levels; subclinical acute rejection (subAR);  and chronic rejection.
According to Lee, the only current method for determining potential kidney rejection is testing serum creatinine levels, "which is a late-trend protein indicator of the graft's health." He further added that doctors monitor transplant patients' serum creatinine levels on a monthly basis with kidney biopsies, but because the biopsies are negative 80 percent of the time, they are costly to the healthcare system and invasive to the patient.  
According to Lee, TGI's blood-based tests not only replace biopsy-based tests, but provide improved information much earlier in the process to determine if the kidney is not functioning properly.
Transplant patients with stable creatine levels as identified by a transplant eXcellence (TX) phenotype have a serum creatinine level that is less than 2.3 mg/dL, and a stable renal function together with a biopsy that identifies no rejections and no other histological abnormalities. TGI aims to diagnose early transplant rejection diagnosis before malignant incidents occur.
TGI's first TruGraf blood test, TX versus Not-TX, identifies kidney transplant recipients (KTRs) with stable renal function as an alternative to surveillance biopsies.
For patients with the TX phenotype, the physician can choose to either maintain therapy and continue serial blood testing monitoring, or to slowly reduce the amount of immunosuppression.
In a patient with normal renal function and a molecular profile of Not-TX, the physician can continue to follow the patient with serial blood test monitoring, or to instead slightly increase immunosuppression therapy. Not-TX, defined by TGI, is simply any TruGraf result that is not a TX phenotype, or result that is not adequately suppressed.  
TGI's second test, called TX versus subAR, diagnoses whether the kidney transplant's biomarker has the TX or subAR phenotype. Lee explained that the subAR phenotype is characterized by tubular and interstitial kidney tissue inflammation identified by a biopsy specimen, but without concurrent deterioration.
The test is for use as a surveillance tool to support decisions regarding personalized immunosuppression by determining whether or not a patient has a blood gene expression profile similar to ones observed in patients with biopsy-confirmed subclinical acute rejection
"The only way to currently detect subclinical acute rejections is through biopsy," said Lee. "Research shows that many patients go through these subclinical episodes, which causes minor tissue damage along the way, and [in the] long term it develops an interstitial fibrosis effect, where tissue damage builds over time and results in chronic rejection."
According to Lee, immunosuppressive therapy has dramatically improved five-year outcomes for kidney transplant recipients, with a greater than 90 percent success rate. Looking at 10-year outcomes, however, he explained that kidney grafts only have a 50 percent survival rate, likely due to the buildup of subclinical rejection and the inability to test for this issue.
In addition, while useful in curbing transplant rejection, immunosuppressive therapy involves drugs that have a high nephrotoxicity, which  can lead to long-term kidney damage in patients.
TGI's TX versus subAR test aims to address this by providing  clinicians with a way to serial monitor post-transplant patients and actively adjust immunosuppressive therapies up or down to either fight infection or drop immunosuppressive therapy. According to Lee, the TX versus subAR test has not been officially released yet because TGI is waiting for the publication of data.    
"But basically, it [follows] the concept of precision medicine: adjusting drug dosage for your body and [providing] test results to get you there," he added.
TGI is currently pushing the minimally invasive blood-based test as a replacement for protocol surveillance biopsies since the company will use the test to get an indication of the patient's renal health. Lee stated that TruGraf testing may also be helpful for monitoring the effectiveness of immunosuppressive treatment between biopsies.
In addition to kidney tests, TGI is developing a third test for liver transplants. Presented at the American Transplant Congress in 2016, the test will assist decisions regarding health management and immunosuppression in liver transplant recipients.
Lee highlighted TruGraf's potential advantages, such as a reduction in a patient's dependence on immunosuppressants. TGI designed and intended the TruGraf test to be used on KTRs with stable renal function, representing the majority of patients, as opposed to the small number who are already suspected of rejecting by virtue of other clinical test results.
Standard technology used to monitor KTRs consist primarily of serum creatinine measurements, drug level measurements, histology following biopsy, and a few niche tests such as those that test for the presence of specific viruses or donor specific antibodies. Technology such as CareDx's AlloSure analyzes donor-derived cell-free circulating DNA in patients with elevated serum creatinine levels.    
"The biggest difference is [that] TruGraf is used on stable serum creatinine patients before graft damage has occurred, [whereas] Allosure, similar to serum creatinine [measurements], is used on patients with elevated serum creatinine, so it maybe a late trailing indicator," Lee said.
TGI's relationship with Scripps began as a collaboration between TGI CEO Dan Rose, founding scientific advisor Dan Salomon, who passed away last year, and chief clinical and scientific advisor Michael Abecassis' team at Northwestern University.
Rose, a transplant recipient, sought more effective ways to prolong his graft status. He found research that Scripps had published regarding about 50,000 genes that had the potential for biomarkers. Developing a panel of 2,000 of those genetic biomarkers, Rose and his team performed multiple gene expression studies over the last two years.
Rose's team received a $25 million grant from the National Institutes of Health, which eventually became the foundation for its TX vs Not-TX test. The relationship between the researchers and Northwestern culminated in TGI in 2014.  
Since then, TGI has been working on shaping its technology to focus on both kidney and liver transplant allografts.
As a consortium between Scripps, Northwestern, and TGI,  the team convenes weekly with research funded by TGI. According to Lee, the partnership helps further develop new diagnostic tests, as well as "further refining tests we are currently developing."  
In December 2015, the firm granted early access to the test to California Pacific Medical Center, Henry Ford Health System, Houston Methodist Hospital, and the University of Wisconsin-Madison. In addition, pharmaceutical firms Quark and Astellas also signed collaboration deals with Transplant Genomics in 2016.
Earlier last year, TGI partnered with the Mayo Clinic to develop, validate, and commercialize diagnostic tests enabling personalized immunosuppression for solid organ transplant recipients.
As part of the initiative, the Mayo Clinic "looked at 550 kidney transplants, and used Transplant Genomic's assay to determine if our patients can reduce immunosuppression," Director of Mayo Clinic Center for Individualized Medicine Keith Stewart explained. In addition, the Mayo Clinic collected samples to see if they could improve on the assay and potentially transition to RNA sequencing.  
"There's not that much competition, [and] it's fairly virginal territory. This notion of adjusting immunosuppression based on genomic profiles is fairly new, and this work that led to the formation of the company is conducted by some of the leaders in the field," Stewart added.
Working with the Mayo Clinic, TGI also agreed to develop future tests on heart and lung transplants. The collaboration will offer the test to liver and heart transplant patients, performing the test and collecting research samples post transplant.
TGI has applied to the Centers of Medicare & Medicaid Services, in addition to commercial payors, to get reimbursement for its technology. It did not disclose where it is currently in the process or pricing for its products.
Lee estimated that TGI will be able to test roughly 700,000 patients per year worldwide. Lee believes TGI's technology could have  a lasting impact on managing transplantation and improvement in long-term patient outcomes. In addition, he believes that the biomarker detection technology can be applied to the overall immunocompromised patient population in general.
"Any population is applicable for this type of technology, where you're looking at a group of expression markers indicative of a specific phenotype," he said.
Future iterations of the TruGraf blood test will aim at detecting and differentiating between patients with clinical acute rejection, subAR, and chronic rejection phenotypes.
"In the future, we might have multiple tests coming out since we're working on product rejection, but it's still up in the air," Lee added.