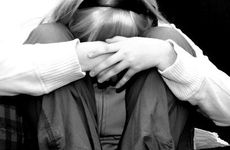 NEW YORK (360Dx) – Stemina Biomarker Discovery is developing a metabolomic test to aid in diagnosing autism and identify subtypes of the condition that could inform treatment decisions.
The Madison, Wisconsin-based firm plans to launch the test in early 2018 and will offer it as a laboratory-developed test through its neurological disorders division, NeuroPointDx. The company is currently enrolling at several sites for a 1,500-subject clinical study, the Children's Autism Metabolome Project (CAMP), aimed at validating the test.
Stemina was founded in 2006 to commercialize stem cell technology developed in the lab of Gabriela Cezar, then an assistant professor at the University of Wisconsin-Madison, and currently CEO of Panarea Partners, a healthcare and life sciences investment banking firm. The company's traditional focus has been using metabolomic analyses of stem cell-based models for toxicity screening of drug candidates, chemical compounds, and consumer products like cosmetics.
According to Stemina CEO Elizabeth Donley, the autism program came out of this work with the company identifying metabolomic markers for the condition during a project in which they investigated the effects of a drug linked to increased incidence of autism when given to pregnant women.
Those initial findings led the company to do additional metabolomic biomarker research in brain tissue and then plasma samples. Through that work, Stemina has identified metabolomic profiles linked to autism that, Donley said, it believes could help with earlier diagnosis of the condition and in identifying different patient subtypes that could benefit from different therapeutic approaches.
The company has identified six metabolomic subtypes in autism, with subtypes defined by as few as one metabolite and as many as six, Donley said. In theory, these different subtypes represent groups of patients with different metabolic changes underlying their presentation of autism, which Donley suggested means the test could prove useful in guiding therapy.
"Physicians and families will send us samples to analyze at our [CLIA] facility, and we will generate a report about whether or not they match any of the subtypes in the panel," she said. "If so, that [means] they're at risk for autism and neurodevelopmental disorder."
"Then, more than that, we'll also give them a profile of what's different about their metabolism versus a typically developing child or even as opposed to others on the spectrum," Donley added. "Those reports will be accompanied by scientific literature that we'll sort of draw a dotted line to say, 'Okay, well, in this case it's been seen that a high-protein diet might suffice,' or 'You should supplement with this,' or maybe [suggest] a pharmaceutical intervention."
Donley acknowledged that the current CAMP trial would not generate data validating the test's utility for guiding therapy in this way and said the reports were more along the lines of suggestions for families and physicians of literature that might be relevant to a patient's case.
"Before we'll make those claims overtly, we will need to have a clinical study to bear out whether or not it does improve cognition and behavior," she said, adding that "the next step for us is to enroll a sister study to call back some of these kids from the subtypes and take forward the [treatment] hypothesis that the literature would predict would make sense, and then see whether it does in fact make a difference."
She said the company is currently in discussions with several providers of medical grade diets about planning for such studies.
Richard Frye, director of autism research at Arkansas Children's Hospital Research Institute, which is participating in the CAMP trial, said that while he viewed the test's potential for guiding therapy as "down the road a little bit," there is substantial evidence that children with autism have altered metabolism, and the CAMP study represents the largest effort to date to study these differences.
"There have been some [previous] studies that have had nice numbers of subjects, but this will be by far the largest," he said. "And one of the nice things about having this large sample set is that it should be able to not only confirm that there are these metabolic abnormalities in autism, but also tell us whether this is really specific to a subset of children with autism. Is it a group of kids that are low functioning or high functioning? Is it kids with language impairments or no language impairment?"
"It will also give us some information about what type of metabolic differences we're talking about," Frye said. "Because there have been lots of metabolic differences that have been shown in children with autism. But … these metabolic differences don't fall into a certain box that we know of at this point. They look a little bit this way, they look a little bit that way, but they don't really fit the classic presentation of what we know of inborn errors of metabolism, which are very well known genetic disorders."
This has fueled some skepticism within the field that these metabolomic differences are actually present and significant, with some suggesting that it "is just kind of all noise and not really there," Frye said.
"From my experience in research we know that it's there, but the question becomes why is it there?" he said, adding that confirming these metabolomic differences in a large sample set is to his mind the most important potential short-term outcome of the CAMP study.
Frye said that demonstrating the value of the metabolomic profiles being investigated in the CAMP study for early diagnosis and guiding therapy were longer-term goals. He suggested that the test Stemina plans to launch next year would probably be most useful for helping in cases where a diagnosis is unclear.
"Many times you will do the standardized diagnosis, and it's not clear if they have autism or something else," he said. "They may be kind of on the borderline. I think it will be helpful there."
Currently the standard tool for diagnosing autism is the Autism Diagnostic Observation Schedule (ADOS) test, which evaluates children by watching them perform standardized tasks and looking for the characteristics and behaviors that define autism.
Stemina, through NeuroPointDx, plans to take the test to market on a triple quadrupole mass spec platform. Donley said the company is currently raising money to build a commercialization team and is also in discussions with an established genetic testing firm in the space about a possible co-marketing agreement. Stemina also this week announced it has added to its board Heiner Dreismann, formerly the head of Roche Molecular Diagnostics, whose expertise it expects will help with its test launch, Donley said.
The company also plans to market the test on a direct-to-consumer basis. Donley said that the test will cost between $500 and $700, and that the company plans to offer discounted tests to patients who aren't able to afford it.
The CAMP study is funded by a $2.7 million grant from the National Institutes of Mental Health as well as a $2.3 million investment from the Nancy Lurie Marks Family Foundation.
Since launching, Stemina has raised around $12.5 million in angel funding and $7.5 million in state and federal grants. The company anticipates using $10 million or more to support commercialization of the autism test, Donley said, adding that it is looking to institutional and strategic investors for this funding.
Stemina currently has 14 employees, nine of which are exclusively dedicated to the NeuroPointDx division, Donley said.