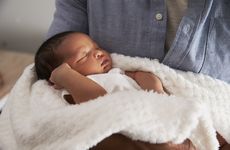 NEW YORK – A $2 million state-funded pilot project implemented across five California hospitals has shown that rapid whole-genome sequencing (rWGS) allowed critically ill newborns to quickly receive a diagnosis, which improved their outcomes and reduced the costs of their care.
Researchers at Rady Children's Hospital-San Diego launched Project Baby Bear (PBB) in 2018 with the goal of demonstrating that rWGS could improve the health of sick newborns with unexplained conditions and save healthcare dollars by quickly arriving at a diagnosis. Each of the hospitals involved in PBB chose which of their patients would receive rWGS, and testing was carried out by Rady Children's Institute for Genomic Medicine (RCIGM). The pilot project was launched with the support of California state legislators and became the first rWGS project of its kind to be funded by the state for individuals enrolled in the Medi-Cal program, its Medicaid program. 
The group at Rady will now submit the final report on the cost and outcomes of this project to the California Department of Health Care Services (DHCS), as well as to the fiscal and policy committees of the state legislature. The researchers hope that state government officials will recognize the benefits of rWGS for diagnosing and personalizing the care of sick babies, and support making such testing more broadly available to families in the state.
Within PBB, rWGS was made available to acutely sick newborns enrolled in Medi-Cal at the neonatal and pediatric intensive care units at five California hospitals: Children's Hospital Orange County, Rady Children's Hospital-San Diego, University of California Davis Children's Hospital in Sacramento, University of California, San Francisco Benioff Children's Hospital in Oakland, and Valley Children's Hospital in Madera. Across these sites, the project enrolled 178 infants, more than the 100 babies the state had asked to be enrolled.
The data, collected in under two years, show that rWGS resulted in a diagnosis for 76 babies — a 43 percent diagnostic rate. Of those diagnosed, 55 had a change in care as a result of the sequencing data. Thirty-five babies had what experts consider rare conditions, occurring in less than one in 1 million births.
Ultimately, infants who had their genomes sequenced spent an average of 513 fewer days in the hospital than acutely ill babies who didn't receive rWGS. They also had 11 fewer major surgeries, as well as 16 fewer invasive diagnostic tests. At RCIGM, the turnaround time for a rWGS test averaged three days, compared to standard genetic tests that can take four to six weeks.
As of Jun 1, PBB had resulted in $2.5 million in healthcare savings, the researchers reported. Given that the state invested $2 million into the program — 90 percent of which went directly to supporting the care and management of the NICU infants — this amounts to a $500,000 return on investment.
Based on the cost and outcomes impact of this pilot project, the researchers believe that rWGS is no longer experimental and ready to be the standard-of-care first-line diagnostic tool for critically ill babies in neonatal intensive care units throughout California.
Doctors and families who have experience with this testing want it to be available and covered by their insurance, said Lauge Farnaes, a pediatric hematologist-oncologist at Rady Children's Hospital. "The response has been overwhelmingly positive, even when a diagnosis wasn't made, because the parents and the physicians feel like they've done everything that they can," said Farnaes, an assistant medical director at RCIGM who helped gain funding approval from the California legislature for the project. "They've done the most comprehensive thing that they can."
The most common genetic diseases diagnosed by rWGS were hypotonia or low muscle tone (23 percent), respiratory failure (17 percent), seizures (16 percent), and lactic acidosis (13 percent), according to the report. Farnaes estimated that roughly 1 percent of children could benefit from rWGS. Even so, not deploying rWGS is resulting in unnecessary spending.
"Evidence from the five pilot sites shows that not employing this model is even more expensive, because inconclusive tests, ineffective treatments, lengthy hospitalizations, and suboptimal outcomes are costly and time consuming," the researchers from Rady Children's wrote in their report.
Farnaes noted that it is not often that a healthcare intervention shows it can improve outcomes and save the healthcare system money. "If we can improve the health of our children and decrease the cost of care at the same time, why wouldn't we do that?" he posited. "The number of times in medicine that you can improve outcomes and decrease the cost of care you can probably list on one hand."
The group at Rady has been working for some time to demonstrate the clinical utility of rWGS in critically sick babies. For example, researchers from RCIGM published a paper in NPJ Genomic Medicine two years ago showing that rWGS identified disease-causing genetic alterations in 18 out of 42 infants, and that this resulted in a change in management for 13 babies. In six out of 11 infants, this change in treatment or care resulted in cost savings of between $800,000 and $2 million.
Rady Children's has partnered with other institutes and hospitals to help them deploy rWGS within NICUs, though it would like to see this become accessible across the US. There are challenges to this vision, however, in terms of building a testing infrastructure where complex genomic data can be analyzed and interpreted quickly.
"I think one of the biggest challenges is essentially being able to build a system that is able to take care of all four and a half million babies that are born in the US every year," said David Dimmock, senior medical director of RCIGM and principal investigator of the project.
A multidisciplinary team of medical doctors, genetic counselors, nurses, laboratory personnel, IT personnel, and support staff was needed to make PBB successful. For all the infants enrolled in the project at the five hospitals, blood samples were sequenced at RCIGM, and a team of experts interpreted the results of each test and applied them to the patient's care.
"It's not just a task where somebody sends a blood test, and they get a report faxed back," said Dimmock. "There is a whole system around providing the information to the intensive care unit doctors about what the result means, what the certainty is around it, and what the implications are."
An important insight to emerge from the study was that clinical geneticists did not have to be the only ones to decide who receives the testing, but ICU doctors could choose, too. With a "huge national shortage of clinical geneticists," Dimmock said, seeing ICU doctors deciding who to test was encouraging. "Most babies are born in NICUs where there aren't geneticists … We've demonstrated with Baby Bear that actually that does not preclude kids from getting help in those kinds of NICUs."
Researchers of PBB recruited an ethnically and economically diverse cohort. A majority of the enrolled children were either from minority families or had non-English speaking parents. As such, the researchers were particularly focused on meeting the needs of families with low socioeconomic status.
The project was purposely executed that way, according to Dimmock. "The historical worry of genetic studies is that they're all largely done on white North Europeans who have a college degree or better," said Dimmock. "This study was absolutely not that. To qualify for Medicaid, you have to be relatively poor."
One rWGS test can cost $10,000 per child or more on average, estimated Dimmock. Rady Children's Hospital and RCIGM's short-term goal is for all acutely sick babies in California, including those hospitalized with a disease in intensive care and those with an unknown condition, to be reimbursed for rWGS. Rady Children's plans to form partnerships with additional provider institutions in California, and across the country, so such testing is available to all who need it.
The team would also like to see rWGS covered by both private insurers and public health programs, said Graciela Sevilla, head of marketing and communications at RCIGM. To demonstrate the benefit of rWGS to payors and other decisionmakers, researchers involved with PBB have been highlighting accounts of how rWGS has improved the care and management of babies and families.
For example, in one case, doctors couldn't figure out the diagnosis of an infant who had hypertonia, failure to thrive, and a clavicle fracture at birth. With the child's history of fractures and a subdural hemorrhage noted by a neurologist, doctors initially thought these conditions were due to abuse from the parents and sent the infant into foster care.
Two months later, the baby was given rWGS and doctors diagnosed the baby with a rare genetic condition known as hyaline fibromatosis syndrome. As a result, the infant was reunited with their family. This particular case was presented at the European Society for Human Genetics virtual conference last week by Kasia Ellsworth, an associate laboratory director of RCIGM.
Dimmock noted that while having a diagnosis allowed the child to return to the family's care, unfortunately, the syndrome turned out to be fatal. "The child died but the child died at home with the family," he said.
Using examples like this, as well as the outcomes and cost data produced by PBB, researchers will make the case to the California state legislature that rWGS should be more broadly available for families with seriously ill infants. "Rapid Precision Medicine with rWGS improves lives, and California can afford it. It should be accessible to all babies covered by Medi-Cal as soon as is possible," the report states.
Based on early data from PBB, Blue Shield of California said in March that it will cover rWGS performed by RCIGM to help diagnose critically ill children in intensive care with unexplained medical conditions.
Farnaes and other researchers involved in PBB are hoping that now that the $2 million for PBB are expended, the final report will convince Medi-Cal to become a long-term partner with Rady Children's Hospital, and that it will cover the cost of rWGS for NICU babies in the future. This, in turn, may get more commercial payors on board.
"If this is covered by Medi-Cal, then it's really hard for private payers not to cover it," said Farnaes. "Medi-Cal has the potential to affect much more than just the Medi-Cal patients, but I think private insurers are also starting to see … that this is something that's a benefit to their policy holders and in the end, saves them money, which is a win-win."
Despite the success of PBB, currently, the Rady Children's Hospital team doesn't know if rWGS testing will be further funded, especially with COVID-19 as an economic pressure point. Even though the project is over, some hospitals that participated in PBB are still funding the testing with local donors for their own health center to continue helping the families who need it, said Dimmock.
In written responses to questions about whether Medi-Cal would be willing to reimburse rWGS for more families with acutely sick babies, DHCS said it is "unable to provide … an assessment of what the cost and outcome data on Project Baby Bear demonstrate." However, DHCS noted that in general, clinical utility evidence supporting rWGS for infants is limited to acutely ill babies in the inpatient setting, and that there isn't evidence to support the intervention in the outpatient setting.  
DHCS also noted that Medi-Cal provides bundled payment for patients admitted to the hospital, including the NICU, under the Diagnosis Related Group (DRG) Hospital Inpatient Payment Methodology. "While this funding was specifically related to studying a particular laboratory test, any tests provided in the NICU would be included within the DRG payment," a DHCS spokesperson said, adding that under the Early and Periodic, Screening, Diagnostic, and Treatment Program, individuals under age 21 are able to receive medically necessary services.
RCIGM CEO Stephen Kingsmore said that these responses from DHCS do not reflect the conversations he has had with the leadership of DHCS, noting that he has shared interim reports of the project with DHCS leaders. The department has responded positively to the project's goal and agreed with its assessments and findings, but the next step is finding the funding, he said.
"In talking with them already, they are satisfied with the evidence," he said. "The issue now is mechanistically who's going to pay for this … that really is the sticking point." Ultimately, Kingsmore, Farnaes, and other researchers of the project hope that coverage of rWGS for all infants becomes a policy decision by DHCS.
Regardless of whether rWGS tests are funded by the state, Rady Children's Hospital and RCIGM are continuing to make headway in their long-term goal of making rWGS standard of care for sick babies throughout the US and globally. The hospital has already partnered with 40 other sites across the US to help provide sequencing and consult on the reports. A majority of these locations are children's hospitals, but others include research groups at universities and healthcare systems.
"I don't think that any child should die of a disease when we have a technology to make it better. I think most people would agree with that," said Farnaes. "Now it's just convincing people to make that leap and I hope we have enough evidence."
"If not," he said, "we're going to keep on keeping on and work with our hospital partners, and private and public payors, until the evidence becomes absolutely irrefutable that it would be completely immoral not to deploy this technology for critically ill kids."