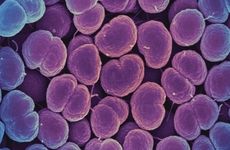 NEW YORK (360Dx) – Point-of-care platforms are broadening access to the fast-growing area of testing for sexually transmitted infectious (STI) diseases.
Developers of these platforms and use of their STI assays in urgent care centers and physician clinics say that the tests provide greater convenience, more privacy, and quicker results than laboratory tests — benefits that are especially important for public health and broader adoption.
Meanwhile, some industry executives are advocating for testing in the home for indications such as chlamydia, gonorrhea, HIV, and the human papillomavirus (HPV), saying the approach permits identifying and targeting people who are at highest risk of obtaining and transmitting an STI.
STI testing is "fascinating [both] clinically and in terms of patient behavior," and it is different from testing for other infectious diseases, John Clarkson, a member of the board and founding chief executive of STI diagnostics company Binx Health, said during a recent company presentation. "That often means that the optimal way of accessing patients who are concerned about STIs is different from accessing patients concerned with upper respiratory infections, for example."
According to estimates from the US Centers for Disease Control and Prevention, 20 million new sexually transmitted infections occur every year in the US alone, and the global prevalence of STIs has generated a large and diverse market for diagnostic tests and platforms.
Some of the main segments of the overall market include testing for HIV, HPV, hepatitis C virus (HCV), chlamydia, gonorrhea, syphilis, trichomoniasis, and herpes.
Most clinicians use either point-of-care lateral flow or molecular diagnostic testing technologies, depending on the market and location of testing, Canaccord Genuity analyst Mark Massaro said in an interview.
To get an understanding of the size of STI testing markets, point-of-care HIV testing, which uses mostly lateral flow technology to measure antibodies, was worth about $350 million in 2015 and expected to grow at a compound average growth rate of 11 percent over four years, Massaro said.
The overall market for STI point-of-care testing also includes tropical and fever diseases, because some of them — including Zika, Ebola, and dengue — are spread through sexual transmission.
Other sexual health testing at the point of care. outside of testing for HIV and tropical diseases, includes platforms and assays for detecting chlamydia, gonorrhea, the herpes simplex virus, syphilis, and trichomoniasis.
Danahar's Cepheid holds the greatest market share in testing for chlamydia and gonorrhea, which are among the indications with the highest prevalence and growth in this segment, Massaro said.
To address a spike in STIs, the Florida Department of Health in Broward County and the AIDS Healthcare Foundation (AHF) opened a sexual health clinic in Ft. Lauderdale that uses Cepheid's GeneXpert and is devoted to rapidly diagnosing STIs in asymptomatic carriers, including those with HIV, gonorrhea, and chlamydia.
In London, the firm's platform is being used for STI testing at the National Health Service Hammersmith and Dean Street Express clinics.
According to Cepheid, the clinics provide discrete sexual health testing that is highly effective in screening for STIs and can result in a higher rate of case detection in both symptomatic and asymptomatic patients.
The GeneXpert platform running the US Food and Drug Administration-approved Xpert CT/NG cartridge provides a 90-minute turnaround time for gonorrhea and chlamydia results. Clinicians can customize the device to run a specific number of tests they need at the time, preventing delayed results for the patients.
Part of the firm's success has been the introduction of the high-sensitivity assay that runs on its GeneXpert, a platform that already has a large installed base, Massaro said.
Testing at home
A large swath of testing outside of low- and middle-income countries occurs in urgent care clinics, physicians' offices, and hospital and reference labs, and in the US, for example, testing is routine on university campuses.
Alexander Vadas, a managing director and partner at LEK Consulting, who has a focus on diagnostics, research tools, and personalized medicine, told 360Dx that it is useful to consider risk stratification in understanding why an increasing amount of testing for STIs is being done in clinics. High-risk patients include sex workers and people who have multiple partners. Some "don't call back to get their results and follow through on their prescriptions," and therefore it is advantageous for the clinician to be able to perform testing and prescribe a treatment in one visit, he said.
In some STI segments, test developers are moving toward at-home testing, partly because it is a discrete way for people to do testing and also because clinicians can identify and mail testing kits to people who are potentially at high risk in an effort to broaden adoption.
In August, at-home sexually transmitted disease testing service firm MyLab Box announced that it raised $1.56 million in seed funding. The Los Angeles-based company markets its tests directly to consumers with prices ranging from $79 to $499. Its testing menu includes chlamydia, gonorrhea, HIV, herpes, syphilis, and human papillomavirus.
LetsGetChecked, a Dublin, Ireland-based at-home testing company, intends to expand its presence in the North American and European markets after closing a $12 million Series A round in March. The firm offers testing in a number of categories, including for HIV and hepatitis C among other sexually-transmitted infections.
Citing statistics from the CDC, MyLab Box said that 2016 was the third year in a row in which STD rates rose in the US. Chlamydia was up 4.7 percent from the prior year, gonorrhea increased 18.5 percent, and syphilis was up 17.6 percent.
Binx Health's Clarkson said during a presentation in August at the Next Generation Dx Summit held in Washington, DC that of around 20 million US citizens getting STIs each year, about half are aged 15 to 24 and only 12 percent of people in that age group is getting tested for STIs.
Seeing an opportunity to serve this and other parts of the STI testing population, Binx Health is developing a digital health product for at-home STI testing.
With this model, users will get access to a collection kit and send samples to an undisclosed Binx Health partner lab that is CLIA-certified and conducts a diagnosis using an FDA-cleared diagnostic system, Clarkson said in an interview. The diagnostic platform is part of an integrated system that enables physician ordering, testing, and the prescription of medication along with clinical support, the firm said, but it did not release a timeline for product launch.
Binx Health is also developing a point-of-care platform that's undergoing a multi-site pivotal clinical study and is anticipated to launch in 2020, subject to FDA clearance, and sooner in Europe under a CE mark. It leverages an instrument that is designed to be easy to use and provide rapid results, using a disposable chlamydia-gonorrhea PCR-based cartridge and assay with electrochemical detection. Pre-clinical testing of the CT/NG assay shows sensitivity and specificity in line with other lab-based diagnostic tests, but with the point-of-care test provides results in about 30 minutes versus the hours to days it can take to get results from central laboratories.
The firm is targeting the 40 to 50 million annual chlamydia and gonorrhea tests currently being conducted in central laboratories and the 89 million people who should be screened today but are not, Clarkson said.
In its product roadmap, the firm has two new tests under development — a four-pathogen panel used to detect trichomoniasis, mycoplasma, CT, and NG, and a separate panel for detecting antibiotic resistance in gonorrhea.
While Binx Health develops its tests for the clinic and home for fast-growing testing areas such as chlamydia and gonorrhea, some researchers believe significant benefits to public health could also be achieved through testing for the human papillomavirus, which can lead to cervical cancer. 
According to the CDC, 79 million Americans, most in their late teens and early 20s, are infected with the virus. Cervical cancer is preventable through early detection and treatment, but more than 4,100 women in the US alone will die from the cancer this year, according to American Cancer Society estimates.
Nearly 20 percent of US women who are eligible for screening report they haven't been tested for cervical cancer within the recommended time interval, according to researchers at the University of North Carolina Lineberger Comprehensive Cancer Center.
Researchers there found that mailing self-collection kits to test for high-risk HPV infection has the potential to boost cervical cancer screening — especially for low-income women who are overdue for testing.
In a study published recently in the journal Obstetrics & Gynecology, the research group described the results of mailing at-home, HPV self-collection kits to 193 low-income women in North Carolina who were overdue for screening according to national guidelines. 
The group reported that this screening approach detected high-risk HPV in all of the cases of women who were found to have high-grade, abnormal cervical precancerous growths.
The demonstration project shows that self-collection sample kits for high-risk HPV infection has the potential to increase screening access among underscreened women, Jennifer Smith, a study author, and a professor in the UNC Gillings School of Global Public Health, said in an interview.
"For the future, we need to expand our horizons," Smith said. "If the diagnostic performance of testing done as result of self collection is comparable to testing done by physician collection, we can see a future in which we will have self-collection from mailed kits or kits purchased in pharmacies, and that will help us expand access."
Smith said that women who are at high risk of cervical cancer because they haven't had a regular cervical cancer screen on time probably have not had screening for other STIs either. "By bundling HPV for cervical cancer health with STI screening for reproductive health we can really make a big difference for women by giving them an option to do more than one test with the same sample," Smith said.
Importantly, in August the US Preventive Services Task Force updated its cervical cancer screening recommendations to advise that women aged 30 to 65 may choose to get screened every three years with cervical cytology alone, every five years with high-risk HPV testing alone, or every five years with hrHPV testing in combination with cytology, also known as cotesting.
The task force also recommended that women aged 21 to 29 should get screened every three years with cervical cytology alone, also known as a Pap smear. A draft version of the updated recommendations drew controversy because for women 30 to 65 years of age it had recommended either cervical cytology alone every three years or hrHPV testing alone every five years and did not include cotesting as an option.
Self-collected samples for Pap and cytology testing was the subject of a US Food and Drug Administration workshop in January, in which a group of experts presented perspectives on the potential for self-collection of specimens from the cervix for the purposes of liquid-based Pap testing.
Mark Schiffman, a senior investigator at the National Cancer Institute who did a presentation at the workshop, told 360Dx that self-collecting samples for testing could be vital for women who are unable to participate in cervical cancer screening, but it should be done only in conjunction with highly sensitive molecular tests that can potentially make up for limitations associated with self-collection.
HIV point of care
In other segments of STI testing, Abbott's Alere, Chembio, and OraSure Technologies are among the leading producers of testing for tropical and fever diseases and HIV, Massaro said. OraSure, he noted, is seeing broad adoption of its OraQuick immunoassay, which can be used in the home and provides a result in about 20 minutes.
Prices of lateral flow tests, which vary with the country in which they are sold, are helping driving sale and adoption. In the US, for example, OraSure's HIV tests are priced at between $10 and $15, but its "challenge as a market leader in HIV testing is that competitors are offering lower prices and this pushes down on their average selling prices," Massaro said. In Africa, OraSure sells its test for as little as $2 per test, he said.
Chembio, a challenger to OraSure in HIV testing, is looking to capture market share by discounting its tests from the price of the OraSure tests by 20 to 30 percent, he said.
Within the past year, companies developing STI tests have received important clearances and funding.
At the end of July, the Foundation for Innovative New Diagnostics (FIND) announced that it had awarded grants to several companies for the development of new hepatitis C virus diagnostic tests.
Abbott, Blink-Dx, Diagnostics for the Real World, Chembio, Mologic, and DCN Diagnostics are receiving grants to conduct feasibility studies on different types of HCV diagnostic technologies. Abbott, Blink-Dx, and Diagnostics for the Real World are aiming to develop a molecular point-of-care test for HCV RNA detection, while Chembio Diagnostics, Mologic, and DCN Diagnostics are aiming to develop and validate prototype HCV core antigen diagnostic tests on their respective rapid diagnostic testing platforms.
Further, on Friday, FIND announced that it is awarding funding to support the development, manufacture, and feasibility testing of two prototype core antigen (cAg) immunoassays for confirmatory hepatitis C virus diagnosis at the point of care. It is providing an undisclosed amount of funding to Qorvo Biotechnologies and Novel Biomarkers Catalyst Lab to support the development of prototype cartridge-based HCV cAg platforms and assays, and to assess their performance as part of feasibility projects expected to run for six months.
The FDA also recently issued an emergency use authorization for Chembio's rapid, single-use test for the detection of Ebola virus. It's the second Ebola rapid antigen fingerstick test available under EUA but the first to use a portable battery-operated reader, which can help provide clear diagnostic results outside of laboratories and in areas where patients are likely to be treated, the FDA said.
Meanwhile, in anticipation of adoption in clinics, Electronucleics, a company recently founded by University of California, Los Angeles researchers, is developing a point-of-care nucleic acid diagnostic test that doesn't require complex amplification or expensive optics for detection of chlamydia and gonorrhea.