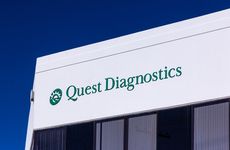 NEW YORK – A federal district court judge in South Carolina granted summary judgement in favor of Quest Diagnostics last week, unconvinced by the plaintiff's argument that a genetic test result provided for a young boy more than a decade earlier could have caused his death.
Williams v Quest/Athena, a case that has been ongoing since 2016 in the US District Court for the District of South Carolina (see past coverage), struck a nerve with the genetic testing community by raising questions about what the standard of care is and ought to be for determining the clinical significance of genetic variants and communicating that information to doctors and patients. At a time of rapid growth in the genetic testing industry, while standards of care are still evolving, the potential impact of this case on the field has been analyzed and debated in academic journals, at industry meetings, and within classrooms.  
Amy Williams and her child were at the "very edge of current medical practice," reflected John Conley, a law professor specializing in intellectual property and biotechnology at the University of North Carolina. "What's our expectation of something that's at the very edge? Do we want to demand that it's got to be perfect? … Or do we, as a society and as a legal system, want to say to people, 'You're on the edge [of medical care] and the edge is always a little bit dangerous?'"
Conley and other lawyers agreed that Judge Margaret Seymour's decision sends a message to future plaintiffs' lawyers that a case dealing with cutting-edge medical issues, such as genetic variant classification, is going to be expensive and difficult to win. If there are other individuals out there who can claim an injury based on an alleged variant misclassification, and industry observers say there are, "especially after this case, they're going to have a hard time finding lawyers who are both competent and willing to take on the case," said Conley.
In Williams v Quest/Athena, plaintiff Williams alleged that in 2007 Quest subsidiary Athena Diagnostics erred when it detected a variant (1237T>A; Y413N) in the SCN1A gene in her two-year-old son Christian and classified it as a variant of unknown significance (VUS), indicating that the variant had unclear links to a rare epileptic condition called Dravet syndrome. This error, Williams alleged, led Christian's doctors down the wrong diagnostic and treatment paths, and resulted in the boy's death in January 2008. However, when the case went to discovery, Christian's doctors testified they never saw the 2007 test report while Christian was alive, allowing Quest's lawyers to argue that the results furnished by Athena could not have impacted the child's diagnosis or treatment, and therefore could not have played a role in his death.
Last week, Judge Seymour agreed with Quest and determined that Williams' lawyers failed to establish "a causal nexus" between the 2007 test report and Christian's treatment. The judge further sided with Quest that Williams was accusing the lab of medical malpractice and therefore was time barred under South Carolina law from bringing her lawsuit.
Earlier in the course of the case, Quest had asked the judge to dismiss the lawsuit since Williams was accusing the lab of medical malpractice. Under South Carolina's statute of repose laws for medical malpractice cases, Williams had six years (until 2013) to bring a lawsuit from the time she received the 2007 report. Wanting to get around this limitation, Williams' lawyers argued that Athena's alleged variant classification error was due to negligence, for example, in failing to scan the literature for the latest information on the variant and update its internal database. The statute of limitations in negligence cases gives plaintiffs three years to sue from the time they discovered an injury, which in Williams' case would have started the clock in 2014, when she said she first saw the 2007 report.
Williams' lawyers argued that a genetic testing lab wasn't a licensed healthcare provider under South Carolina law and therefore was not subject to the six-year statute of repose for medical practice cases. But Judge Seymour asked the South Carolina Supreme Court to weigh in on this point, and the Justices determined in 2018 that a genetic testing lab was a healthcare provider. Still, Williams' legal team pushed for discovery to gather evidence that might indicate that the 2007 variant classification may have been due to Athena's negligence. 
Ultimately, they were unable to convince the judge on this front, as well. Even if Christian's treating neurologist had seen the 2007 report, "the record does not support plaintiff's premise that [the child's] VUS was wrongly classified," Judge Seymour wrote. "Even if the variant should have been classified as pathogenic, there is no support in the record that any error was the result of a non-medical, administrative, or ministerial type action for which the discovery rule would apply."  
"We are grateful for the court's thorough analysis of the issues in this case, which recognized that Athena Diagnostics' classification of the variant as a VUS in 2007 was correct and demonstrated that the plaintiffs' allegations were meritless and unfounded," a Quest spokesperson said.
Though Quest won, the South Carolina court's decision doesn't have much bearing on other state courts. Meanwhile, the increasing integration of genetic information in healthcare continues to raise legal and ethical quagmires for labs. "There is a lot of hostility to this case among lab directors because of the liability concerns," said Robert Cook-Deegan, a professor in the School for the Future of Innovation in Society at Arizona State University, who served as an unpaid expert on the plaintiff's side. "They don't want to be sued every time they make a revision or a call. That's understandable. So, a bunch of lab directors have been kind of angry at me when I talk about this case."
Experts acknowledged, however, that variant classification remains a growing source of lab liability that the genetic testing field must address. Julie Eggington, a variant classification scientist and CEO of the Center for Genomic Interpretation, a non-profit that aims to bring more transparency and accuracy in genomic testing, has seen plenty of questionable practices across hospitals and labs. Amid rapid growth in the genetic testing industry in recent years, many labs are doing a poor job of classifying variants, in Eggington's view, because they aren't investing in hiring the right experts, and even when they are, variant classification scientists are not being given the proper time or tools to do their jobs.
A recent study showed that lawsuits in the genetic testing space are increasing, though perhaps not as quickly as some expected. Eggington suspects this is because lawyers are still trying to wrap their heads around what variant classification is. "When I've spoken to lawyers about some of the practices that are harming genetics patients, they've all said, 'Oh, no, this is too complicated. There are far easier medical malpractice cases out there,'" she said. 
Williams v Quest/Athena has a lot of subjective, gray areas that make it a particularly complex case, Eggington reflected. "Of all the [variant classification] errors I've seen, I wouldn't have picked this one to test in the courts," she said.
The report no one saw
Williams still feels that the entire healthcare system failed her son. "Everyone that touched a hair on Christian's head, from the doctors, to the lab, to the people handling his medical records, failed him," she said.  
Since the lawsuit began in 2016, there have been numerous motions, multiple hearings, and a contentious discovery process during which Williams, her friend Laurel Coons, the lab and plaintiff's experts, and Christian's doctors were deposed. Using the details that have emerged in the process, Judge Seymour pieced together a disturbing picture of the care Christian received, where his doctors claimed to not have seen the critical SCN1A genetic test report while he was alive.
However, limited by South Carolina's statue of repose law, Williams couldn't sue the doctors for malpractice. And although she sued Quest and Athena for negligence, Judge Seymour determined that the labs did not fall short of their responsibilities when they classified the variant in 2007. 
Christian had been suffering from seizures and developmental delay since he was four months old, but the cause was unknown. According to neurologist Timothy Livingston's clinical notes in August 2006, he suspected based on Christian's symptoms that he may have Dravet syndrome, a genetic disorder that causes a severe form of epilepsy in one in 30,000 babies and has a high mortality rate, between 10 percent and 18 percent. 
But he also thought the seizures could be caused by a mitochondrial disorder. In an effort to arrive at a more definitive diagnosis, Livingston referred Christian to a neurometabolic subspecialist, John Shoffner at Horizon Molecular Medicine in Atlanta, who saw the child in January 2007 and ordered a battery of diagnostic tests, including tests for mitochondrial disorders and the SCN1A genetic test from Athena for Dravet.
On June 30, 2007, Athena mailed the SCN1A report to Shoffner and again faxed it in July. However, Judge Seymour writes in her decision that "it does not appear … that the 2007 report was forwarded to Dr. Livingston, or that Dr. Shoffner reviewed the report." Meanwhile, having learned from Williams that Shoffner had made a preliminary diagnosis of mitochondrial encephalomyopathy, Livingston continued treating Christian with increasing doses of the sodium channel blocker carbamazepine, which are known to worsen seizures in Dravet patients.
During an Oct. 20 hearing, John Moylan from Wyche law firm, representing Quest, noted that Livingston had said that he would have taken Christian off carbamazepine had he known the child had a VUS in a gene strongly associated with Dravet. Six months after Athena issued that report, in January 2008, Christian died of a severe seizure.
The fact that the doctors could claim they never saw the test report certainly worked in Quest's favor, observed UNC's Conley. "On the defense side, everybody benefits legally from everyone else's blindness, ignorance, missing things," he said. "It's kind of a high-end conspiracy of dunces, I guess."
During the October hearing, Judge Seymour pushed Williams' lawyers to show evidence that Livingston saw the SCN1A report or had at least received an April 2007 letter from Shoffner mentioning the report was pending. Williams' lawyer Robert DeLoach of Grier, Cox & Cranshaw was unable to point to any concrete documentation that Livingston had seen this letter or the test report. "It is the duty of the court to withdraw the case from the jury when the necessary inference is so tenuous that it rests merely upon speculation and conjecture," Judge Seymour wrote in granting summary judgment to Quest.
To Gary Marchant, director of the Center for Law, Science and Innovation at ASU, this is another example of where a state's statute of repose for medical malpractice cases denied a plaintiff her day in court. While he remains uncertain about the merits of Williams' lawsuit, he believes there were enough factual disputes that had there been no statute of repose, it would have gone before a jury.
"The reason for such statutes is to protect doctors from having infinite and indefinite liability for a decision that they made five or 10 years ago and for which they don't have the evidence," he said, noting that this challenge is certainly evident in his case, where Christian's doctors had incomplete records and cloudy memories about what happened in 2007. "But on the other hand, if the statute of repose expires before patients have any chance to even know that they possibly have a case, that seems very unjust."
Marchant believes state statues in this regard need reform, particularly in the era of genomic medicine, where people may become aware of an injury many years after a genetic result was issued. There have been some changes in this regard. As of last year, Pennsylvania's Supreme Court struck down a provision in the state's law that placed a seven-year limit on plaintiffs' ability to bring medical malpractice lawsuits. 
The right call?
Since Williams' lawyers failed to show a direct link between the 2007 report and Christian's treatment, whether or not Athena correctly classified the variant becomes less important in this case. Still, Judge Seymour in her decision included details about how Athena's experts came to classify the variant as a VUS, and ultimately changed it to pathogenic status. 
Six years after her son's death, in 2014, Williams wanted to know if Christian had inherited from her the genetic defect that caused his seizures, and in the process of procuring the report from Athena, she learned that the lab had updated the classification from VUS to pathogenic but did not know when this change was made.
Her friend Laurel Coons, who a few years ago completed her PhD in pharmacology and cancer biology at Duke University, looked up the SCN1A variant detected in Christian and found two papers published in April 2006 (by Berkovic et al.) and in March 2007 (by Harkin et al.) — before Athena issued the June 2007 report — describing a Dravet patient with the same variant. Athena should have known about these papers, the plaintiff argued, since Sat Dev Batish, who was then and still is Athena's chief director of genetics, was an author on the Harkin et al. paper. Moreover, the variant was also described as "produc[ing] an epilepsy phenotype" in a patent assigned in 2006 to Australian firm Bionomics, which granted Athena rights to develop its SCN1A test.  
However, Athena stated in the 2007 report that there was insufficient data in the literature to classify the variant definitively as benign or disease causing. "[T]he results of this analysis cannot be definitively interpreted due to the absence of published studies correlating these variant(s) with clinical presentation and/or pathology," Athena said in the report, adding that known disease-associated mutations are "documented in the literature to be associated with diseases in a dominant manner." Noting this, Williams' lawyers argued that Athena failed to follow its own variant classification criteria outlined in the test report.
"In the VUS category in the report, Athena says this is not in the literature, which is a very clear statement and it's not true," said Cook-Deegan.
Quest's experts testified that Athena was aware that the Y413N SCN1A variant had been seen in another Dravet patient and recorded in the published literature, and while this information was "suggestive" of the variant's role in Dravet, it did not meet Athena's criteria for pathogenic classification because paternity hadn't been confirmed in that one case. Athena's classification scientists "fully stand by that decision today," said Moylan at the October hearing.
Pathogenic variants in SCN1A are known to cause Dravet syndrome. An estimated 900 mutations linked to these conditions have been reported in the literature, according to a 2013 paper. In about 95 percent of Dravet patients, the condition is caused by a de novo heterozygous SCN1A mutation. Genetic variants in an individual's egg or sperm (but not in any other cells in the body) can be passed on to offspring as a de novo mutation that only the child has. De novo mutations can also occur in the fertilized egg. 
When a child has a rare, undiagnosed condition for which there is no family history, and genetic testing reveals a variant with unclear links to a disease that may causing the child's symptoms, testing the biological parents for the same variant can help clarify its role. If the variant is not found in the parents and is de novo in the child, then that suggests it may be associated with the disease.
In the 2006 and 2007 publications, the Y413N SCN1A variant observed in the child with Dravet was listed as de novo, based on parental testing. However, Batish, Athena's chief director of genetics, testified that despite being aware of the publications, the lab didn't update its classification from VUS to pathogenic until 2010, when that patient's de novo status was confirmed with paternity testing in another paper by Heron et al. In that study, researchers were exploring whether de novo SCN1A mutations in Dravet patients tend to originate from the father's sperm or the mother's egg. 
During the course of the case, Quest has accused Williams of trying to avoid parental testing, which was strongly recommended in the 2007 report in order to definitively classify the variant. Of course, if her son's doctors can't remember seeing or using the report, then it's unclear how she would have known to get tested. Quest also persuaded the court to sanction Williams and her lawyers for deleting emails to avoid embarrassing questions about Christian's biological father. The lab is seeking around $137,000 from Williams and her lawyers for misconduct during discovery.
Williams pointed out that none of Christian's doctors or genetic counselor ever asked about paternity, and neither did Quest in the 2007 report. The report requested parental testing, which Williams said she and the man Christian knew as his father would have done had they known about it, but that would have only determined if they had the SCN1A variant; it would not have confirmed paternity.    
Coons asserted that Quest tried to confuse the facts of the case by first focusing on the need for parental testing to classify Christian's variant as pathogenic, and then shifting to the need to confirm paternity in a published case. If Athena needed to confirm paternity on top of parental testing of that one patient in the literature before they could update their classification from VUS to pathogenic, she wondered then if that was the lab's standard. "Does every patient get a VUS until parental testing and paternity are done to confirm de novo status?" she posited.
Michael Hildebrand, head of the Translational Neurogenetics Laboratory at Austin Hospital's Epilepsy Research Center in Australia, said it is not standard practice to perform paternity testing in variant classification in the clinical or research setting due to ethical and legal concerns. "We would only perform paternity testing if we had reason to suspect a variant should be paternally inherited based on clinical data but did not observe this on testing," he said. "Even if we did this testing, we would not report this to the patient, family, or even in a journal article because the information can be identifying." (Hildebrand works at the Epilepsy Research Center with Samuel Berkovic, the lead author of the 2006 paper that first reported the SCN1A variant in question in a Dravet patient) 
Cook-Deegan submitted an affidavit on behalf of Williams challenging Batish's testimony that Quest needed to confirm paternity before classifying the variant as pathogenic. Documents procured during discovery revealed that Athena formed a Mutation Update Committee that classified the variant as pathogenic as of April 2009. Cook-Deegan pointed out that this committee reclassified the variant using information available before the June 2007 report was issued: the paper by Harkin et al., which described the variant in the same Dravet patient as the 2006 Berkovic et al. paper, and "unpublished Bionomics data," which Cook-Deegan surmised was information Bionomics provided to Athena when it licensed the SCN1A test. 
"In my opinion, these newly disclosed materials show that Quest/Athena's failure in this case was not one of genetic expertise or medical procedures, but rather a failure to update Athena's variant classifications," Cook-Deegan wrote in his affidavit. "This is a failure of administrative oversight, not the exercise of discretion in the practice of genetics."
Judge Seymour wasn't convinced by Cook-Deegan's rationale. "Dr. Cook-Deegan misapprehends the difference between an administrative exercise of noting the existence of scientific literature and a professional judgment as to whether the literature has been sufficiently vetted to confirm its reliability and relevance," she wrote.
However, the judge was swayed by Nancy Spinner, who runs a genomic diagnostics lab at the Children's Hospital of Philadelphia (CHOP) and testified that Athena's classification is more detailed than those recommended in practice guidelines and "exceeds the standard of care for variant classification."
Evolving standards
Although Williams' lawyers and experts tried to convince Judge Seymour that Athena's negligence could have caused the alleged variant classification error, Marchant felt Williams v Quest/Athena really dealt with medical malpractice, and in such cases, healthcare providers may make wrong calls and still may not be held liable. "We don't hold doctors to perfection. They can't prevent all harm. So, the question is, 'Was their decision reasonable?'" explained Marchant.
"If you're holding somebody up to a standard in medical practice, the standard is almost never were you wrong," agreed Conley. "The standard is, 'Did you make your judgments in the appropriate way?'"
Williams' lawyers argued that Quest violated federal lab regulations when it failed to provide references to the papers and data that led to the reclassification in the updated 2015 report. During the October hearing, DeLoach highlighted that although the 2007 report lists Batish as having reviewed it, he was on sabbatical at the time.
Judge Seymour didn't focus on these issues. After reading her decision, however, genetics experts interviewed for this article tended to side with Quest. Eggington from the Center for Genomic Interpretation agreed with Quest's VUS classification in 2007. Further, she said parental and paternity testing are both important, though she acknowledged that labs are inconsistent in confirming paternity in every case.
She was particularly impressed that in 2009 Athena had an expert committee on variant classification. "There's no money that the laboratory makes from reclassifying variants. That's just people doing the right thing," she said. "Maybe they didn't record keep very well, and maybe the reclassification was delayed, but it is becoming increasingly rare now to have a laboratory that has a robust and qualified variant classification committee, or any classification committee at all."
Heidi Rehm, chief genomics officer in the Department of Medicine at Massachusetts General Hospital and the senior author of the American College of Medical Genetics and Genomics' 2015 variant interpretation guidelines, further reflected that the literature contains plenty of variant classification errors, and she often disagrees with how authors of papers classify variants. "In a research study, a lot of people make claims that aren't based on the standards needed for clinical diagnosis," she said. "It's no surprise to me that a paper writer classified a variant as pathogenic and a lab director did not say the same thing in the test report." 
She recognized that Athena may have done things in the report that left it incomplete, such as failed to note that Christian's variant had been seen in another Dravet patient, or not provide the evidence that led to the reclassification of this variant when it transmitted an updated report to Williams in 2015. While Rehm wouldn't say if she agreed with Athena's call, she allowed that the lab's scientists, using their professional judgment and the guidelines at the time, may have come to a different classification than others.
In 2007 there was far less agreement in the genetic testing community around the evidence base for variant classification, reflected Wendy Chung, chief of the division of clinical genetics at New York-Presbyterian/Columbia University Irving Medical Center's pediatrics department. "I can't argue with the way [Athena] originally classified the variant, given the knowledge they had, the customs within the field, and the lack of consensus we had about interpretation guidelines," she said.
In its 2015 guidelines, the ACMG outlines the types of evidence experts can apply to evaluate a variant but often doesn't specify how much data is required to apply a particular evidence type. As such, labs can still come to different conclusions about the same variant, using the same guidelines, and studies have shown that this is not uncommon. 
In the early days of ClinVar, a public database launched in 2013 for tracking the clinical significance of variants, an oft-cited figure was that 17 percent of around 12,900 variants interpreted by two or more submitters had conflicting classifications, though most of these were not clinically significant discrepancies. Over the years Rehm has encouraged labs to collaborate on trying to reduce classification conflicts, and more recent data from ClinVar showed that among 159,230 variants with multiple submissions, only around 4.5 percent had a conflict that would impact patient management.    
Experts are also working on improving variant classification guidelines to reduce interpretation differences between labs. "It's well recognized that there's subjectivity and professional opinion about the application of the rules," Rehm said, noting that over the last five years she and colleagues involved in developing variant interpretation standards within another project, called ClinGen, have been working on making the evidence types for variant classification more specific and objective.
More Questions, some answers
Despite the outcome in this case, Cook-Deegan maintains that the details that have come to light about the care Williams' son received illustrate the need to update federal lab standards for genetic testing. "This case really illustrates how sloppy things can be in reporting a genetic test result in the chain of communication from a lab to the doctor ordering the test, to the doctor taking care of a patient, and to the patient and the family," he said. "Clearly, there was a breakdown here, [and] the regulations are not very clear on that."
Since the clinical significance of genetic variants can change over time, one of the fascinating yet unresolved questions raised by this case, according to Marchant, is whose duty is it — a lab's or a doctor's — to update a patient's variant classification? In her testimony, CHOP's Spinner testified that because of the time and expense associated with reclassifying variants, most labs reanalyze variants on a case by case basis, possibly when a doctor contacts the lab with new clinical information on a patient and asks for a review of the variant.
"It's a really tough issue because … [this] is completely outside of the way payment in healthcare currently works," Marchant said. "You don't have this ongoing [legal] duty to affirmatively keep checking on things for a patient."
While there may not be a legal duty to reclassify variants, a group of experts including Columbia's Chung and others wrote in Genetics in Medicine last year that there is an ethical duty in healthcare to reinterpret the clinical significance of genetic variants, especially if this information can benefit patients and limit harm. However, they proposed that this responsibility be shared among labs and doctors, with labs potentially taking up the task of proactively conducting periodic reinterpretation of variants, and the ordering physician being in the best position to recontact the patient with updated results. Before labs and physicians can take up these responsibilities, the authors recognized the need for new frameworks in which labs can garner reimbursement for reinterpretation and patient registries can ease the process of recontacting patients. 
Chung has a lot of patients who are in what she calls "genetic purgatory" because they have a VUS or a gene of uncertain significance, and they're waiting for a more definitive classification. "I've been worried about what infrastructure is going to be necessary to support this" reinterpretation framework, she said. "How do we build the plane so we're ready to fly it in three or five years? Because this problem isn't going to go away and it's going to disproportionately affect minority communities."
As the field works through these issues, the lessons from Williams v Quest/Athena don't bode well for the present state of the genetic testing industry, according to Coons. "We learned [in this case] that it doesn't matter what the classification guidelines say, [experts in this field] can always claim professional judgment," she said. "We learned that the big, important data used to gain patent rights is not so big and important when being applied to a patient utilizing that patented test. And we learned that doctors can't actually trust a lab report when it says the variant has not been seen in the literature; the doctors have to check the literature themselves."
While Williams may have lost the case, her son's story and the details of this case have been discussed widely. The National Academies in 2016 convened a meeting to consider the liability issues raised by this case, and the lawsuit also became a flashpoint for debate among lab professionals at the 2017 Association of Molecular Pathology annual meeting. Numerous academic papers have been published on the case. Jeanette McCarthy, a genetic epidemiologist and professor at Duke University, and others have used Williams' case as a teaching tool to highlight the subjective nature of variant classification.  
"I may have lost the lawsuit, but at least I got the field discussing these issues," said Williams. She recalled that all this started because she was worried about having another child who would suffer the same fate as Christian and went hunting for the SCN1A report after discovering a reference to it in his medical records from 2008. In the course of this lawsuit, Williams got tested and found out she doesn't have the SCN1A variant. Earlier this year, she gave birth to a healthy baby boy. He looks like Christian, she said, and he also doesn't have the variant.
"So, I lost, but I also won," Williams reflected. "I got some answers."