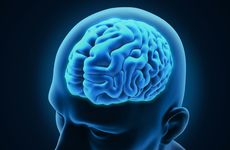 NEW YORK – Quadrant Biosciences is developing a molecular test for diagnosing concussion as well as predicting persistent post-concussion symptoms. The Syracuse, New York-based firm and its academic collaborators recently showcased its biomarker panel in a paper in the Journal of Neurology, a step toward introducing the assay for clinical use, with a US Food and Drug Administration submission under consideration for next year.
According to Andrew Brindle, vice president of research and development at Quadrant, the company has used next-generation sequencing as a discovery platform for its marker set but plans to transition the assay to a PCR platform before it seeks regulatory clearance.
"NGS is a long process, which wouldn't really be useful for diagnosing concussions because once we get a sample and the sequencing data, the kid has either recovered or is already going for long-term treatment," said Brindle. A point-of-care test could, in contrast, be run right on the sideline of a sporting event and be turned around within a few hours. "We see this being used more in emergency departments or in primary care," he said.
Quadrant Biosciences was founded in 2015 as Motion Intelligence and focused on developing a clinical brain health assessment toolkit called ClearEdge that included tools for measuring cognitive function and balance and monitoring symptoms. The FDA eventually cleared the toolkit as a Class II device. The company was searching for other ways to diagnose and monitor concussions and turned to biology for answers.
"Getting a concussion diagnosis is actually extremely difficult," noted Brindle. "A lot of doctors won't diagnose it, or they might after a few weeks of being sick, but what is needed is a diagnosis right on the sideline, as soon as a player gets hurt," he said. "So we started looking into biomarkers, and that led the company down the biology route."
This has inarguably opened up new opportunities. In 2017, Motion Intelligence was rechristened Quadrant Biosciences, and the firm began developing an array of biomarker-based tests, backed by additional cognitive assessment data, for autism spectrum disorder, traumatic brain injury, and Parkinson's disease. Its autism test is branded as Clarifi ASD and the concussion injury test as Clarifi TBI. These tests, along with a PCR test for SARS-CoV-2 called Clarifi COVID-19, represent Quadrant's opening foray into the molecular testing market. The company obtained an FDA emergency use authorization, or EUA, for the latter test in September 2020.
"We put all our irons into the COVID fire to make sure we could be of benefit to society at this time," said Brindle. Quadrant's partnership with SUNY Upstate Medical University, also in Syracuse, allowed the firm to access the State University of New York system, and it has run more than 2 million SARS-CoV-2 tests via this relationship. Quadrant also established its own lab at the SUNY Upstate campus to better serve clients during the pandemic.
While COVID-19 commandeered a lot of the company's attention over the past 18 months, it has continued its focus on getting Clarifi ASD and Clarifi TBI into the clinical market. According to Brindle, the publication featuring Clarifi TBI in the Journal of Neurology is part of this effort. 
He called the work "significant," noting its sample size of 112 individuals with mild traumatic brain injury.
For the study, Quadrant partnered with researchers at SUNY Upstate, as well as Penn State College of Medicine, Colgate University, Boston Children's Hospital, Vanderbilt University Medical Center, Alberta Children's Hospital Research Institute in Canada, the Adena Bone and Joint Center in Ohio, and SUNY Buffalo. The company was awarded a $2.3 million National Institutes of Health grant in 2020 to support the research.
The researchers' goal was to gauge the ability of a non-coding RNA marker panel to predict post-concussion symptoms lasting longer than three weeks, as well as the ability of markers to show recovery when compared to cognition and balance assessments. They performed RNA sequencing on 505 saliva samples collected from individuals aged 8 to 24 years at different times. Balance and cognitive tests were also performed longitudinally, and machine learning was used to create a model based on using the expression levels of ncRNAs to identify symptom recovery. This was then compared to a validated clinical tool.
According to the paper, the algorithm was able to predict persistent post-concussion symptoms with greater accuracy than the clinical tool, and symptom recovery with similar accuracy. A combined model including both the ncRNA marker set and balance and cognition test data most accurately identified recovery.
"This is the next step of really proving the technology, showing distinct differences, and how things work," said Brindle of the paper, adding that more studies are underway. "The next layer will be pre-production, information we can take to the FDA and get [the test] cleared as a clinical device."
Steven Hicks, a resident physician at SUNY Upstate Medical University and coauthor on the study, claimed the study is among the first to show how saliva microRNA levels change over time after someone has suffered a concussion.
"The results demonstrate that changes in saliva microRNA levels may be used to accurately predict how long an individual's concussion symptoms last," said Hicks, who also sits on Quadrant's scientific advisory board. "They also appear to correspond with symptom recovery, which could be used to aid determinations for safe return-to-play decisions," he added.
Hicks also noted that while Quadrant's assay provided similar abilities as traditional tests to predict symptom duration, a molecular test might have some advantages over conventional techniques. "Since microRNA levels cannot be faked by athletes wishing to expedite return-to-play, they may have additive value in assessing sports-related concussions," Hicks posited.
He cautioned, however, that the study relied on RNA sequencing to measure the miRNA levels, and that the test required further validation in a larger sample size, and on a point-of-care platform, before it could be employed in busy clinical settings or on the sidelines.
Brindle confirmed that the company is now focused on doing just that. The company has used multiple sequencing platforms as part of its development process, and will now work to move the Clarifi TBI marker sets to a PCR assay. "The NGS was just done as biomarker discovery," he said. "The current plan is to go right to the kitted [PCR] version under an FDA 510(k)," he added, though Quadrant's plans could change depending on various factors. "Our hope is to be in the market with the TBI product at the end of 2022," he said.
Should Quadrant make good on its plans to launch a clinical test for traumatic brain injury, it will likely face competition from a number of firms that have shown interest in the market. Marker Diagnostics, a Swiss company, for example, published data on a multiplex miRNA-based test for TBI in the British Journal of Sports Medicine in April.
BrainBox Solutions, a Richmond, Virginia-based outfit, is also developing a saliva-based test for TBI, using multiplex fluorescence enabled by AI, with the goal of an eventual FDA submission. There is also a team at the University of Birmingham in the UK that is developing a 15-minute, point-of-care test based on spectroscopic technology. 
"We are aware of the competition, and I think that helps us strive to do our best," said Brindle of these potential rivals. "Not that we wouldn't anyway, but just like in the sports we are trying to make safer, it's always good to go up against a worthy opponent."