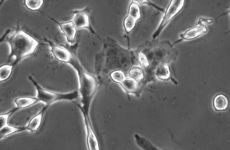 NEW YORK (GenomeWeb) – Preimplantation genetic screening, in combination with the ability to freeze embryos prior to transfer, has been instrumental in the reduction of multiple births in the US in recent years, according to John Zhang, founder and CEO of the New Hope Fertility Center in New York, and universal screening may increase the success rate of in vitro fertilization further.
However, PGS, which tests embryos for aneuploidy, remains costly, and a recent switch in assay technology from microarrays to next-generation sequencing has so far not translated into reduced costs for his clinic and his patients, Zhang said, though new market entrants are starting to change this.
Zhang founded the New Hope Fertility Center, which has its main location on the southwest corner of Central Park in New York City, in 2004 and serves as its CEO and medical director. The center, which has a staff of about 115 and which Zhang said is one of the fastest growing fertility clinics in the US, performs approximately 3,000 IVF cycles per year.
According to Zhang, New Hope was one of the first centers to encourage patients to freeze all embryos prior to transfer, a requirement for genetic testing because of the assay turnaround time. In 2012, New Hope also started offering PGS universally to all its IVF patients, one of a few centers to do so at the time. While all women undergoing IVF are at risk of producing chromosomally abnormal embryos, that risk increases significantly with maternal age.
The center also offers preimplantation genetic diagnostics (PGD) to patients at risk of transmitting a specific genetic disease, for example cystic fibrosis or sickle cell anemia if both parents are carriers. But those cases are rare, and only 1 percent or so of the IVF cycles at the center involve PGD, Zhang said.
Before PGS, it was not possible to determine prior to transfer whether an embryo had a genetic defect, so centers often transferred multiple embryos in order to increase the chance that at least one of them would implant, he said. However, this also resulted in a higher percentage of multiple pregnancies and births. With screening available, his center only transfers a single embryo at a time.
"Now you can test [the embryos], so you have a chance to select them," Zhang said. "That's why you have a higher pregnancy rate without increasing multiple pregnancies. You don't transfer more embryos, you just transfer the right embryo."
According to the Centers for Disease Control and Prevention, the birth rate for triplets or higher-order multiple birth declined 41 percent from 1998 to 2014, mostly during the last decade. Prior to that, in the 1980s and 1990s, the rate had increased fourfold as a result of increased fertility treatment of women of higher maternal age, which was a concern because of the greater risk of these pregnancies and births. The recent decline is associated with changes in assisted reproductive technology practices, the CDC said, such as fewer embryos being transferred at a time.
Not all women produce embryos free of aneuploidy, though, and in some cases, they only have mosaic embryos available where some of the biopsied cells are aneuploid while others are not. New Hope does transfer such mosaic embryos in certain cases, when no euploid embryo is available, Zhang said, and research has shown that such embryos may develop into healthy babies.
In the meantime, more centers across the US have started to offer PGS widely to their patients, Zhang said, although not all do, many for cost reasons. Also, not all women who are offered PGS opt for it, both because of the cost of testing and because they are worried that taking a biopsy from the embryo might damage it.
The cost of testing remains high — patients at New Hope should expect to pay about $750 per embryo, or a little less if several embryos are tested at the same time.
About a year ago, the technology to perform PGS migrated from arrayCGH to next-generation sequencing, Zhang said, however, the two essentially provide the same results. "On the clinical side, we haven't really seen that much change — the new technology development has not really changed our practice," he said.
Also, the cost of testing has not declined as a result of the switch in technology, he added.
To conduct PGS, New Horizon performs the embryo biopsy in house and sends the material to commercial laboratories for testing, most often to Reprogenetics in Livingston, New Jersey, or Genesis Genetics in Plymouth, Michigan.
Both laboratories, which specialize in PGS and PGD, are part of CooperGenomics, a unit of CooperSurgical that also includes former carrier screening firm Recombine.
CooperSurgical acquired Reprogenetics in 2015 for approximately $46.5 million, and Genesis Genetics in 2016 for about $60 million. Also in 2016, Cooper also acquired the commercial assets of Recombine in 2016, for approximately $85 million, and Reprogenetics UK, for an undisclosed amount.
According to its website, CooperGenomics performs high-resolution PGS using next-gen sequencing technology, allowing it to detect aneuploidy, partial or segmental aneuploidy, unbalanced translocations, certain polyploidies, and mosaicm. Its PGS reports are usually available within seven days of sample receipt, according to the firm, although it is able to provide next-day results for fresh embryo transfers if requested.
Zhang said newcomers are starting to put pricing pressure on the established PGS and PGD laboratories. Among them is Good Start Genetics of Cambridge, Massachusetts, which two years ago launched a PGS test called EmbryVu that is based on a next-gen sequencing method the firm licensed from Johns Hopkins University.
At the time, a Good Start co-founder said that he anticipated the firm would reduce the cost of PGS by half, from around $5,000 to between $2,000 and $3,000, which includes the cost of biopsy.
As of now, New Hope does not typically use Good Start Genetics for PGS, though, unless patients request it specifically.
As the cost of PGS declines, Zhang said, he expects that testing will become more universal, and IVF success rates will likely increase as a result. "Ideally, all embryos should be screened with as many methods as possible to detect as many potential defects as possible, so you can really improve the chance of pregnancy," he said.
In terms of promising future technologies, Zhang said significant change in the field could come from noninvasive testing methods that don't require the embryo to be biopsied.
Last year, for example, researchers in China and the US published a study in PNAS, demonstrating that they could sequence genomic DNA from 42 medium samples that were used to culture human blastocysts and were able to obtain ploidy information for all 24 chromosomes. When comparing the results to those from the corresponding embryos, they found that the method had 88 percent sensitivity and 84 percent specificity.
With further improvements, such an approach could enable labs to test embryos without taking a biopsy, which is labor intensive and carries the risk of damaging the embryo, Zhang said.