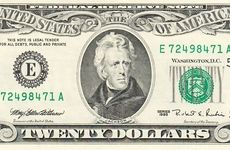 NEW YORK (360Dx) – Many resource-limited regions suffer from high rates of hepatitis B virus infections, and chronic liver infection with HBV can lead to cirrhosis and liver cancer. Traditional HBV testing, requiring costly PCR-based assays and biopsies, is often too expensive for these regions, but new research suggests a potential $20 blood test could be used to determine if a person is a good candidate for antiviral treatment for the virus.
The research was reported earlier this month in The Journal of Hepatology and focused on patients in Africa, where the World Health Organization estimates 6 percent of the adult population is infected with HBV.
In sub-Saharan Africa, specifically, approximately 80 million people are infected with HBV, resulting in nearly 88,000 deaths in the region each year, according to a recent review. The region also suffers from a high incidence of liver cancer, with 80 percent of hepatocellular carcinoma cases presumed to be caused by chronic HBV infection. Although vaccination programs are turning the tide on infant infections, many adults may have contracted HBV as babies. WHO estimates up to 90 percent of infant infections transition to chronic infections, and these tend to be asymptomatic and are diagnosed only once a person has advanced liver disease.
Simple antigen- and antibody-based tests exist that can detect HBV infections at different stages. For example, an assay for an HBV surface antigen called HBsAg is sometimes used as a screening test, and a test for an antigen located on the interior of the lipid envelope encasing viral particles, called HBeAg, is considered an indicator of active viral replication in chronic hepatis infections.
However, guidelines from the European Association for the Study of the Liver (EASL) specify patients should be only considered for antiviral treatment when they exceed certain threshold levels of HBV DNA, have elevated levels of serum alanine aminotransferase, or ALT, an enzyme produced by damaged liver tissue, and have the severity of their liver disease assessed by liver biopsy or ultrasound to measure liver hardness. Patients with severe liver disease and high HBV DNA but only normal ALT levels can also be considered for treatment.
Maude Lemoine, a researcher at St Mary's Hospital, Imperial College London, and one of the authors of the study noted in an interview that the DNA quantification in particular is costly, since it requires extraction, highly trained staff, and high-quality laboratories which are missing in many African countries.
Along with Yusuke Shimakawa, a researcher at Institut Pasteur and first author on the study, as well as a large international team, Lemoine sought to determine whether a simple combination of inexpensive routine blood tests could be used as an alternative to define treatment eligibility in resource-limited countries.
The groundwork for the J Hepatology study came from a research project called Prevention of Liver Fibrosis and Cancer in Africa, or PROLIFICA.
In that study, researchers selected a sample of urban and rural districts in The Gambia and attempted to screen all members of the communities over age 30 using a finger-stick surface antigen test called Determine HBsAg from Abbott subsidiary Alere. People who tested positive were recruited to the study, and the researchers also recruited from a pool of people who tested HBV-positive on an Onsite Combo Rapid Test for HIV and HBV from CTK Biotech at a blood donation center in The Gambia.
In all, PROLIFICA tested 5,980 people in the community screening program, and 5,559 people tested positive in the blood donation screening. Of these, 495 individuals tested positive in the community and 721 tested positive during blood donation screening, or roughly 9 percent and 13 percent of people screened.  
From this pool, 702 people were able to be linked to care and underwent a comprehensive liver assessment, including ultrasounds, blood tests, and an HBeAg test from Diasorin. Their HBV DNA levels were also measured with an in-house qPCR test that was validated against commercial tests from Roche and Abbott.
After all testing, 47 people were ultimately found to be eligible by EASL criteria for antiviral therapy. The antiviral drug tenofovir was provided to them for 12 months, free of charge, from Gilead Sciences. Most of the patients adhered to the therapy, and, after treatment, 43 of them achieved an undetectable HBV viral load, according to the study.
Although this work was promising, the assays needed to determine guideline-appropriate treatment eligibility undoubtedly limit access, according to Shimakawa.
So, Shimakawa, Lemoine, and their colleagues used the PROLIFICA data to assess which combination of standard routine laboratory tests could best predict the treatment eligibility in Africa, Shimakawa said in an email.
It turned out that two measures — HBeAg antigen testing and ALT levels — could reliably determine whether a person had HBV that was eligible for antiviral treatment. Specifically, the researchers used a commercially available test, Diasorin's HBeAg test, and ALT measurement on the Vitros 350 Analyzer from Ortho Clinical Diagnostics.
After demonstrating that these two measures correlated with treatment eligibility – with a sensitivity and specificity for treatment eligibility of 85 percent and 77 percent, respectively – the researchers attempted to validate the method using an external cohort of patients from Senegal and Burkina Faso, and African people in Europe, that were seen in other study settings/other study groups, Lemoine said.
Although the researchers did not did not validate any particular assay in development in the current study, there were able to compute a potential price point of $20 for a test to measure HBeAg and ALT levels. This was based on a cost for ALT assessment of between $5 and $7 and a cost for HBeAg testing between $13 and $15.
In addition, there are assays in development that could be useful in the future, they noted, such as rapid diagnostic tests for HBeAg and paper-based tests for ALT. Shimakawa took part in a recent evaluation of three RDTs for HBeAg, however, and found the sensitivity was unsatisfactory.
Another approach might be to use RDT or POC assays adapted to resource-limited settings for each indicator that is in the conventional treatment criteria, namely ALT and HBV DNA levels and liver fibrosis, Shimakawa noted. For example, there have been numerous noninvasive liver fibrosis markers, and although there is not any POC test for HBV DNA, a test on the Cepheid GeneXpert "should be available soon," he said.
Furthermore, UK company GeneDrive has described development of a handheld, portable device and test for hepatitis C virus. Shimakawa has been a collaborator on that project, he said.
Using the method to class patients as eligible carries a moderate risk of over-treatment, Shimakawa acknowledged, as a specificity of 77 percent means that 23 percent of those ineligible for the treatment may be categorized to be treatment eligible. Specificity could be increased by tweaking cutoff values, but "the drawback of this is that the sensitivity becomes about 50 percent," meaning half of the people who are eligible for treatment will be excluded.
Determining whether the method is applicable outside of Africa also requires further research. The natural history of HBV infection, and the circulating HBV genotypes are different between different geographical areas, Shimakawa said, and the prevalence of cofactors for liver disease, such as alcohol use, also differ.
The researchers now plan to further validate the method before using it in real-life clinical management in Africa, Shimakawa said, and they are also working on developing and validating a point-of-care assay for hepatitis B viral replication. Ultimately, they would like to have a rapid point-of-care test that can quickly measure ALT levels and detect HBeAg, Lemoine added. This will help considerably in identifying patients in need of treatment in Africa and eventually scale up treatment coverage. Since antiviral treatment is now available at a low cost in many low-income countries in Africa, "developing simple and low-cost tests for initiating treatment is even more critical," she said.