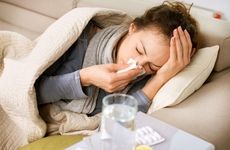 NEW YORK (GenomeWeb) – Orion Diagnostica, a wholly-owned subsidiary of Finland's largest healthcare company, Orion Group, continues to develop assays for its point-of-care isothermal amplification-based molecular diagnostic platform, GenRead, and aims to eventually bring its molecular technologies to the US.
In a recent interview, the Finnish firm provided updates on its business, focusing on its patented diagnostics method that uses strand invasion-based amplification, or SIBA, a method for which the firm recently announced it had expanded its global intellectual property coverage. The company is currently developing a rapid, point-of-care respiratory test on its SIBA-based GenRead platform that can detect and distinguish influenza A and B and respiratory syncytial virus.
Orion Diagnostica is part of Orion Group, a leading healthcare company in Finland that is celebrating its 100th anniversary this year. Orion Group manufactures pharmaceuticals to treat diseases like Parkinson's disease and asthma, and is currently developing drugs for amyotrophic lateral sclerosis, as well as a number of oncology treatments including a prostate cancer drug in collaboration with Bayer, and an Alzheimer's disease drug in collaboration with Janssen Pharmaceuticals.
Aino Takala, vice president of business development and the medical director at Orion Diagnostica, noted in an interview that the diagnostics side of the Orion business is roughly 40 years old, with around 300 employees and annual sales in 2016 of approximately €55 million ($64.1 million).
Orion Diagnostica's flagship product line is its QuikRead tests for point of care, which run on an instrument that performs immunoturbidimetric and photometric measurements.
Its C-reactive protein testing, including the new QuikRead go CRP system, remains a main product and is intended to aid clinical users in reducing unnecessary antibiotic use and helping to tackle the growing problem of antibiotic resistance, the firm noted in a financial statement.
Orion's latest version of the CRP test runs on its new, compact instrument designed with an emphasis on the point of care environment. The QuikRead go CRP system received clearance from the US Food and Drug Administration in 2016, and the firm is preparing to launch the product in US markets.
However, Takala noted this is already the fourth generation of instrumentation around the CRP test, so it is well established and has a broad user base. "It's been on the market, in earlier platform versions, since the 1990's," she said, noting that there are over 50,000 instruments placed globally in more than 60 countries, including China.
The company has its own sales operations in the Nordic countries and some Central European countries like Germany, Czech Republic, Slovakia, Poland, and Hungary. However, for the majority of countries it works via distributors.
The CRP test could now provide a foothold for other, more specific diagnostics products, particularly molecular ones based on SIBA technology that have been recently launched or are in development.
In the clinical setting, Takala said the firm envisions the CRP test acting as a non-specific marker to tell clinicians whether a patient has a viral or a bacterial infection, and then a more specific, molecular, SIBA-based test would tell them the specific pathogen.
"In our strategic thinking that would make a lot of sense for the actual clinical management of patients," she said, particularly in a primary healthcare setting, where, for example, the typical patient presents with a respiratory infection and a clinician is thinking about whether to use antibiotics or not.
The new QuikRead go CRP test is a quantitative, non-specific test for infection and inflammation that provides results in 2 minutes, so the result is available during a patient visit.
"To our knowledge, this is the fastest CRP point-of-care test in the world," Takala said.
The firm also has molecular products. In 2015, Orion Diagnostica received CE mark on its molecular platform, called Orion GenRead, and launched a Clostridium difficile test on the platform in Europe. At the time, the instrument was described as weighing less than eight pounds, with a footprint comparable to an iPad and a color touch-screen display programmed for 23 different languages with the option of being battery operated.
Now, Orion has two gastrointestinal products on the platform in the European markets – the C. diff test and an assay for campylobacter.
Orion is also developing additional menu items, planning a line of respiratory tests beginning with an influenza A/B and respiratory syncytial virus assay, Takala said. That test is in advanced stages of development and the company is looking toward launching it as early as next year.
Since the GenRead platform debuted, the firm has also worked to improve it by adding "novel features" that make it even more suitable for rapid point-of-care diagnostics, although Takala declined to provide detail on some of these features due to IP concerns.
The company's technologies have also been subject to a number of recent studies. Published, peer-reviewed research has demonstrated SIBA could be used as a multiplex test to detect Chlamydia trachomatis and Neisseria gonorrhoeae, or to detect Zika virus, while a reverse transcription SIBA, or RT-SIBA method could be used to detect influenza A/B and RSV.
A multi-center performance evaluation of the C. difficile assay was also published this year, highlighting the portability and ease-of-use of the GenRead instrument, the sensitivity and specificity of the test, and the  reproducibility of GenRead assays.
And, performance evaluations of the firm's C. diff and campylobacter tests have also been presented in a number of posters recently, as has SIBA's use for detecting other pathogens, including salmonella species in various clinical sample types and food products, and human rhinoviruses.
Orion Diagnostica is currently in active negotiations with collaborators to develop assays using SIBA, and is also continuing to seek new collaborations.
"Licensing is something that we are actively working on, looking for partners both for the human IVD field as well as outside human IVD," Takala said, noting that the technology works broadly in veterinary, environmental, water, and food and feed applications.
The SIBA method also provides particular benefits in building cartridge-based point-of-care assays, Takala said. The technology amplifies at around 40° C, or around 104° F, and can provide a result in under 15 minutes, she said. The firm has tested various other technologies in the past, including PCR and other isothermal methods. In comparison, Takala noted that SIBA provides both speed and an ease of use for multiplexing purposes, especially relative to other isothermals.
"The ease of designing new assays and how rapidly you can design them is also a benefit of our technology, [as is] the robustness of the technology as it regards the instrumentation needs," she said, adding that low-cost instrumentation and a low-cost assay cartridge are quite achievable with the SIBA method.
The basic IP coverage of the SIBA technology has also been increased recently, Takala noted. "It's been accepted for [coverage in the] US, Europe, China, Japan, Canada, with India pending, so the coverage is quite broad globally," she said.