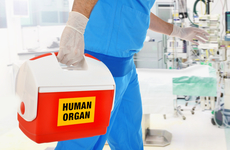 NEW YORK – A recent billing article concerning Medicare reimbursement for solid organ transplant molecular testing has left transplant surgeons and patient care advocates worried about increased healthcare costs and inequities.
The billing article, issued in March by the MolDx test assessment program from Medicare contractor Palmetto, limits reimbursement to one test per patient encounter and provides new coding to define surveillance and for-cause testing. The article also stipulates coverage of surveillance testing only for patients who are enrolled in centers that use surveillance protocols and would otherwise receive such testing, and notes that Medicare will no longer reimburse for-cause tests unless used in place of a biopsy or to confirm biopsy results.
The changes have led to confusion and stress among transplant surgeons, who complain that Palmetto's decision is increasing costs to patients and will aggravate healthcare disparities in the long term.
"The short-term impact has been very chilling and very costly to patients and transplant programs," said Steven Potter, chair of the Legislative and Regulatory Committee at the American Society of Transplant Surgeons (ASTS).
Robert Redfield, a kidney transplant surgeon at the University of California, Irvine Medical Center, said that the billing article caused "a lot of chaos" for himself and his colleagues when it was announced.
"Every program was scrambling, [making] phone calls, doing protocol reviews," he said.
The key provision within the billing article causing this turmoil states: "For a given patient encounter, only one molecular test for assessing allograft rejection status (within scope of this policy) may be billed. Any additional molecular tests billed after the first will be denied as this is expected to be a rare and unlikely occurrence."
Palmetto did not respond to requests for comment. A spokesperson for the Centers for Medicare and Medicaid Services said, however, that "in the case where two tests are deemed reasonable and necessary and covered under the LCD, the billing and coding article simply provides implementation guidance in order for the Medicare claim to be paid correctly."
CMS noted that tests such as CareDx's AlloSure and AlloMap can still be ordered as a single service but must be submitted to MolDx for review and assigned a Z-code to be billed as a single service. Those products test for donor-derived cell-free DNA, in the case of AlloSure, while AlloMap is used for gene expression profiling (GEP).
In the wake of the new billing article, which was issued in early March, CareDx withdrew its 2023 financial guidance, citing reimbursement uncertainty. In addition, in response to Palmetto's decision, Eurofins recently announced that its dual-biomarker OmniGraf kidney rejection panel would no longer be commercially available, though its TruGraf Kidney gene expression test and Viracor TRAC donor-derived cell-free DNA test remain individually available. Eurofins had not responded to a request for comment by the time of publication.
Even given the apparent path to multi-biomarker testing reimbursement, transplant physicians fear that the added requirement for requesting such testing will impact patient care by complicating — and therefore slowing down — patient encounters, which will have the knock-on effect of exacerbating existing healthcare inequities.
"It is going to restrict access, and the patients that are going to bear the burden of that are going to be the ones who don't have a ton of resources," Redfield said.
The ASTS's Potter added that "the limitation of one test per encounter is really, really problematic, especially for our heart recipients."
Multiple tests per patient encounter are common for both heart and kidney transplant recipients, he explained, stating that prior to the billing article, heart transplant centers had widely adopted the combined use of GEP and cell-free DNA (cfDNA) during single patient encounters and that this was based on clinical validation trials supporting the utility of that approach.
Particularly for heart transplant programs within the US, he said, that approach has become standard of care.
"I had anticipated the use of combined GEP and cfDNA testing for kidney transplant might become widely adopted by centers," he said, "but because of the billing article, I expect this will prevent further progress in this area."
Physicians also see multi-biomarker testing as a critical means for making the most out of available donations.
"There are too many people dying on the waiting list," Redfield said. "Yes, we need more organs to get more people transplanted, but we also need to do better with the organs that are transplanted lasting as long as they can."
Organ surveillance, he explained, has changed relatively little over the past 30 years until the advent of platforms such as KidneyCare and HeartCare.
"These platforms are innovative," he said, "and [physicians] need to have access to them."
The best way to keep advancing the transplant field, in Redfield's estimation, is to get tests into clinicians' hands and to let those clinicians decide how best to use them, something that he worries will be constrained by the new billing article.
The likelihood that transplant testing will become less efficient under the new policy has heightened anxiety among transplant patients.
Paul Conway, chair of policy and global affairs for the American Association of Kidney Patients and himself the recipient of a kidney transplant, explained that the possibility of transplant rejection is "the big fear factor" for transplant patients, who see any disruption to their transplant team's ability to monitor them as potentially life-threatening.
"We were stunned, to be honest," Conway said about the billing article. "We don't understand how you can go from a billing vehicle clarification to a medical practice-making notification, which is truly what this is. It changes access, and it changes practice in our view."
One key concern for Conway, Redfield, and Potter is that the billing article has no public engagement requirement, thereby enabling changes to be made without input from relevant experts and other stakeholders.
"Billing articles really haven't been designed and utilized for making substantive changes in [local coverage determinations]," Potter said. "Partly because of that, billing articles do not have a requirement for public comment."
Potter and others, however, feel that this particular billing article does make substantive changes to the underlying LCD.
"We're worried that these changes are not really in scope for a billing article, and that sets a bad precedent going forward," Potter said.
Conway echoed Potter and Redfield in expressing frustration that MolDx changed its coverage policy with no community input.
"CMS has very familiar processes for patient and stakeholder feedback and public comment," he said. "It was troubling to us that this one had none."
The billing article created "immediate confusion" among AAKP members and the patients it represents because people had questions about access to testing that physicians still can't answer.
"That level of ambiguity in a medical practice guidance is not helpful," he said.
Despite CareDx's decision to withdraw its financial guidance based on the uncertainty caused by the article, the firm expressed less concern about the decision, noting that medical practices and the company itself are adjusting to the decision, and that the change could even represent a revenue opportunity.
"The prohibition on two tests used in the same encounter may limit reimbursement under the new billing article; however, it does provide for appeals for a second test that has been denied," said Robert Woodward, senior VP of research and development at CareDx.
"In heart transplantation, both AlloSure Heart and AlloMap Heart can now be billed individually to Medicare, whereas in the past AlloSure Heart could only be billed with AlloMap Heart," he said.
He further noted that as of March 3, 19 percent of AlloSure Heart tests were ordered independent of AlloMap Heart. "This represents a new opportunity for reimbursement in the Medicare population," he said.
Woodward explained that the company did have to make significant operational changes to comply with the billing article, scrambling to implement procedures such as specifying whether a test was ordered for surveillance or for-cause on claim forms, as well as establishing processes to collect that information when each test is ordered. This, he said, involved "thousands of interactions" with clinicians and required changes to paper orders as well as to the company's web portal.
MolDx, he said, "originally released [the billing article] less than a month before the effective date, so it was a really big push to educate all of our customers within that time."
"It impacts those [hospitals] that have this built into their electronic health record system," Woodward said. "Then that also needs to be updated."
He added that updating these systems takes considerable effort and may not be a given hospital's top priority.
While CareDx will wait until its next earnings call to release any financial information related to the billing article changes, Woodward said that the company has an ongoing dialogue with MolDx and "other necessary parts of the Medicare system."
"We're updating our processes, and we communicate with them to make sure that we're doing it correctly," he said.
The ASTS's Potter acknowledged that implementing the required changes would be a "heavy lift" for hospitals and transplant centers but pushed back on the idea that the billing article presented a challenge that could be surmounted by a logistical fix.
"The principal issue here is not operational and logistical but rather the impact on patient care," he said.
Potter said that the billing article may cause patients who are not experiencing clinical rejection and were previously using these tests for surveillance to now require surgical biopsy instead, thereby negatively impacting their routine surveillance monitoring.
"We do not know with certainty how this will impact either the volume of testing or the nature of that testing," he said, "but we know it limits patients' access to testing that clinicians have widely relied upon, which could potentially lead to transplant organ rejection going undetected and potentially to a higher utilization of invasive biopsies."